We have decided to allow veteran related advertising here on the site for free. If you have any veteran related product or service please contact me at 765-717-5883 or email us by Clicking Here.
Arlington National Cemetery:
(877) 907-8585
Click Here

Armed Forces Retirement Home:
(800) 422-9988
Click Here

Army & Air Force Exchange Service:
Click Here
Army Echoes
Click Here
Editor's email address
Click Here
Army Echoes Blog
Click Here
Army Emergency Relief
(866) 878-6378
Click Here
Army Facebook
Click Here
Army Flickr
Click Here
Army Homepage
Click Here
Army Live Blog
Click Here
Army mobile phone apps Click Here
Army Retirement Services
Click Here
Army Stand To!
Click Here
Army Lodging Program
(877) 711-8326
Click Here
Reservations
Click Here
Army Twitter
Click Here
Army YouTube
Click Here
Casualty Assistance Checklist for Retired Soldiers
Click Here
Chief of Staff, Army Retired Soldier Council
Click Here
Combat-Related Special Compensation
(866) 281-3254 opt.4
Click Here
Commissary
Click Here
Concurrent Retired & Disability Pay
(800) 321-1080
Click Here
Consumer Financial Protection Bureau
(855) 411-2372
Click Here
Death — Report a Retired Soldier's Death: Call HQDA Casualty
Operations Center
(800) 626-3317
from overseas, call
(502) 613-3317
collect.
Click Here
Death DS Logon
Click Here
Funeral Honors (Military)Army Coordinator
(502) 613-8218
Click Here
ID Card Facilities
(800) 538-9552
Nearest facility
Click Here
Legal Assistance Locator (Military)
Click Here
Long Term Care Insurance
(800) 582-3337
Click Here

MyArmyBenefits
Click Here

Help Desk
(888) 721-2769
(9 am to 5 pm EST M-F)

Resource Locator
Click Here
Reserve Component Retirements
(888) 276-9472
Click Here

RC Application for Retired Pay: Human Resources Command; ATTN: AHRC-PDR-RCR; 1600 Spearhead Division Ave.; Dept 482; Ft Knox, KY 40122-5402
(888) 276-9472
download the application Click Here
Soldiers Magazine
Click Here
Space-Available Travel
Click Here
Soldier for Life on Facebook
Click Here
Soldier for Life on Twitter
Click Here
Soldier for Life on Linked In
Click Here
Soldier for Life Transition Assistance Program
(800) 325-4715
Click Here
Survivor Benefit Plan
Click Here
DIRECTORY

Uniformed Services Former Spouse Protection Act
Click Here
U. S. Army Retired Lapel Button and Badge: Type "Soldier for Life"
into the search box at
Click Here
Veterans Service Records — Replace DD 214, awards:
Retired 4/1/1996 or later
Click Here
Click on "Army White Pages" at the bottom, then log in. Next click on "Click
Here to Access Your Army Record."

Retired 3/31/1996 or earlier: Call Human Resources Command at (888) 276-9472 Click Here
National Personnel Records Center

(Military Personnel Records); 1 Archive Drive. St. Louis, MO 63138-1002

DFAS (800) 321-1080 (M-F, 8 a.m. to 6 p.m. EST)
Click Here
myPay
(888) 332-7411
Click Here
Retiree/Annuitant
Click Here
Social Security
(800) 772-1213
Click Here
If overseas, contact the American Embassy/consulate, or visit
Click Here
Medicare (800) 633-4227
Click Here
TRICARE
Click Here
Health Beneficiary Counseling Assistance Coordinator
Click Here
or nearest military treatment facility
TRICARE North
(877) 874-2273
Click Here
CT, DC, DE, IL, IN, KY,
MA, MD, ME, MI, NC, NH, NJ, NY, OH, PA, RI, VT, VA, WI, WV, some ZIPs in IA, MO, TN
TRICARE South:
(800) 444-5445
Click Here
AL, AR, FL, GA, LA, MS, OK, SC, TN (except 35 TN ZIP codes near Ft
Campbell), and TX (except the extreme SW El Paso area)
TRICARE West:
(877) 988-9378
Click Here
AK,
AZ, CA, CO, HI, ID, IA (except 82 Iowa ZIP codes near Rock Island, IL) KS, MO
(except the St. Louis area), MN, MT, ND, NE, NM, NV, OR, SD, SW TX, UT, WA, WY

TRICARE Overseas:
(888) 777-8343
Click Here
TRICARE for Life
(866) 773-0404
TDD
(866) 773-0405)
Click Here
TRICARE Pharmacy Home Delivery
(877) 363-1296
Click Here
TRICARE Network Pharmacy
(877) 363-1303
Click Here
TRICARE Retiree Dental Plan
(888) 838-8737
Click Here
US Family Health Plan
Click Here
Armed Forces Recreation Centers
Click Here
Hale Koa Hotel, Hawaii
(800) 367-6027
Click Here
Edelweiss Resort, Bavaria 011-49-8821-9440
Click Here
Shades of Green, Florida (888) 593-2242
(407) 824-3665
Click Here
Dragon Hill, Korea
011-822-790-0016
Click Here
Veterans Affairs (VA) Information
Click Here
Burial & Memorial Benefits
Click Here
(877) 907-8199
Benefits and Services:
(800) 827-1000
(Retired Soldiers overseas
should contact the American Embassy/consulate)
TDD (800) 829-4833
Click Here
GI Bill
(888) 442-4551
Click Here
Health Care Benefits
(877) 222-8387
Click Here
Insurance
SGLI/VGLI
(800) 419-1473
All other insurance
(800) 669-8477
Sister Service Publications for Retired Service Members
Air Force Afterburner
Click Here
Coast Guard Evening Colors
Click Here
Marine Corps Semper Fi
Click Here
then click
Career/Retired Marines, then Semper Fidelis Newsletter
Navy Shift Colors
Click Here
then click Links/Shift Colors
22 ONCE A SOLDIER, ALWAYS A SOLDIER . . . A SOLDIER FOR LIFE
Click Here
Web Sites for Veterans

VA

Seamless Transition

Survivors

VA Directory

VA Forms

Compensation

Education & Training

Home Loans

Insurance

VRE

National Cemetaries

DOL VETS

Archives -Personnel

Defenselink

This is how we are thought of by the Washington Insiders

"Military men are just dumb stupid animals to be used as pawns in foreign policy."Henry Kissinger
VA Disability Categories

VA Rating Disabilities
VA Disability Categories

VA Rating Disabilities

VA Means Test
House of Representatives
Washington, DC 20515

Note: Representatives & Senators have ended the use of real email addresses and only use web forms.

Alabama
Gov. Robert Bentley R
Phone: 334-242-7100
Fax 334-353-0004
Sen. Jeff Sessions R
Fax 202-224-3149
Sen. Richard Shelby R
Fax 202-224-3416
Rep Jo Bonner R
Fax 202-225-0562
Rep Martha Roby
Fax 202-225-8913
Rep Michael Rogers R
Fax 202-226-8485
Rep Robert Aderholt R
Fax 202-225-5587
Rep Mo Brooks 5
Fax 202-225-4392
Rep Spencer Bachus R
Fax 202-225-2082
Rep Terri Sewell D
Fax 202-226-9567
Alaska
Gov. Sean Parnell R
Phone 907-465-3500
Fax 907-465-3532
Sen. Lisa Murkowski R
Fax 202-224-5301
Sen. Mark Begich D
Fax 202-224-2354
Rep Don Young R
Fax 202-225-0425
Arizona
Gov. Jan Brewer R
Phone (602) 542-4331
Fax 602-542-1381
Sen. Jon Kyl R
Fax 202-224-2207
Sen. John McCain R
Fax 202-228-2862
Rep Paul Gosar R
Fax 202-226-9739
Rep Trent Franks R
Fax 202-225-6328
Rep Benjamin Quayle R
Fax 202-225-3462
Rep Ed Pastor D
Fax 202-225-1655
Rep David Schweikert R
Fax 202-225-3263
Rep Jeff Flake R
Fax 202-226-4386
Rep Raul Grijalva D
Fax 202-225-1541
Rep Gabrielle Giffords D
Fax 202-225-0378
Arkansas
Gov. Mike Beebe D
Phone: 501-682-2345
Fax 501-682-1382
Sen. John Boozman R
Fax 202-228-1371
Sen. Mark Pryor D
Fax 202-228-0908
Rep Rick Crawford R
Fax 202-225-5602
Rep Tim Griffin R
Fax 202-225-5903
Rep.Steve Womack R
Fax 202-225-5713
Rep Mike Ross D
Fax 202-225-1314
California
Gov. Jerry Brown D
Phone: 916-445-2841
Fax 916-558-3160
Sen. Barbara Boxer D
Fax 202) 224-0454
Sen. Dianne Feinstein D
Fax 202-228-3954
Rep Mike Thompson D
Fax 202-225-4335
Rep Wally Herger R
Fax 202-226-0852
Rep Dan Lungren R
Fax 916-859-9976
Rep Tom McClintock R
Fax 202-225-5444
Rep Doris Matsui D
Fax 202-225-0566
Rep Lynn Woolsey D
Fax 202-225-5163
Rep George Miller D
Fax 202-225-5609
Rep Nancy Pelosi D
Phone: 202-225-4965
Fax 202-225-8259
Rep Barbara Lee D
Fax 202-225-9817
Rep John Garamendi D
Fax 202-225-5914
Rep Jerry McNerney D
Fax 202-225-4060
Rep Jackie Speier D
Fax 202-226-4183
Rep Pete Stark D
Fax 202-226-3805
Rep Anna Eshoo D
Fax 202-225-8890
Rep Mike Honda D
Fax 202-225-2699
Rep Zoe Lofgren D
Fax 202-225-3336
Rep Sam Farr D
Fax 202-225-6791
Rep Dennis Cardoza D
Fax 202-225-0819
Rep Jeff Denham R
Fax 202-225-3402
Rep Jim Costa D
Fax 202-225-9308
Rep Devin Nunes R
Fax 202-225-3404
Rep Kevin McCarthy R
Fax 202-225-2908
Rep Lois Capps D
Fax 202-225-5632
Rep Elton Gallegly R
Fax 202-225-1100
Rep Howard McKeon R
Fax 202-225-0683
Rep David Dreier R
Fax 202-225-7018
Rep Brad Sherman D
Fax 202-225-5879
Rep Howard Berman D
Fax 202-225-3196
Rep Adam Schiff D
Fax 202-225-5828
Rep Henry Waxman D
Fax 202-225-4099
Rep Xavier Becerra D
Fax 202-225-2202
Rep Judy Chu D
Fax 202-225-5467
Rep Karen Bass D
Fax 202-225-2422
Rep Lucille Allard D
Fax 202-226-0350
Rep Maxine Waters D
Fax 202-225-7854
Rep Jane Harman D
Fax 202-226-7290
Rep Laura Richardson D
Fax 202-225-7926
Rep Grace Napolitano D
Fax 202-225-0027
Rep Linda Sanchez D
Fax 202-226-1012
Rep Ed Royce R
Fax 202-226-0335
Rep Jerry Lewis R
Fax 202-225-6498
Rep Gary Miller R
Fax 202-226-6962
Rep Joe Baca D
Fax 202-225-8671
Rep Ken Calvert R
Fax 202-225-2004
Rep Mary Bono Mack R
Fax 202-225-2961
Rep Dana Rohrabacher R
Fax 202-225-0145
Rep Loretta Sanchez D
Fax 202-225-5859
Rep John Campbell R
Fax 202-225-9177
Rep Darrell Issa R
Fax 202-225-3303
Rep Brian Bilbray R
Fax 202-225-2558
Rep Bob Filner D
Fax 202-225-9073
Rep Duncan Hunter R
Fax 202-225-0235
Rep Susan Davis D
Fax 202-225-2948
Colorado
Gov. John Hickenlooper D
Phone: 303-866-2471
Fax 303-866-2003
Sen. Mark Udall D
Fax 202-224-6471
Sen. Michael Bennet D
Fax 202-224-1933
Rep Diana DeGette D
Fax 202-225-5657
Rep Jared Polis D
Fax 202-226-7840
Rep Scott Tipton R
Fax 202-226-9669
Rep Cory Gardner R
Fax 202-225-5870
Rep Doug Lamborn R
Fax 202-225-1942
Rep Mike Coffman R
Fax 202-226-4623
Rep Ed Perlmutter D
Fax 202-225-5278
Connecticut
Gov. Dan Malloy D
Phone: 860-566-4840
Fax 860-524-7395
Sen. Richard Blumenthal D
Fax 202-224-6593
Sen. Joseph Lieberman D
Fax 202-224-9750
Rep John Larson D
Fax 202-225-1031
Rep Joe Courtney D
Fax 202-225-4977
Rep Rosa DeLauro D
Fax 202-225-4890
Rep Jim Himes D
Fax 202-225-9629
Rep Chris Murphy D
Fax 202-225-4488
Delaware
Gov. Jack Markell D
Phone: 302-744-4101
Fax 302-739-2775
Sen. Christopher Coons D
Fax 202-228-3075
Sen. Tom Carper D
Fax 202-228-2190
Rep John Carney R
Fax 202-225-2291
Florida
Gov. Rick Scott R
Phone: 850-488-7146
Fax 850-487-0801
Sen. Marco Rubio R
Fax 202-228-0285
Sen. Bill Nelson D
Fax 202-228-2183
Rep Jeff Miller R
Fax 202-225-3414
Rep Steve Southerland R
Fax 202-225-5615
Rep Corrine Brown D
Fax 202-225-2256
Rep Ander Crenshaw R
Fax 202-225-2504
Rep Richard Nugent R
Fax 202-226-6559
Rep Cliff Stearns R
Fax 202-225-3973
Rep John Mica R
Fax 202-226-0821
Rep Daniel Webster R
Fax 202-225-0999
Rep Gus Bilirakis R
Fax 202-225-4085
Rep Bill Young R
Fax 202-225-9764
Rep Kathy Castor D
Fax 202-225-5652
Rep Dennis Ross R
Fax 202-225-0585
Rep Vern Buchanan R
Fax 202-226-0828
Rep Connie Mack R
Fax 202-225-6820
Rep Bill Posey R
Fax 202-225-3516
Rep Tom Rooney R
Fax 202-225-3132
Rep Frederica Wilson D
Fax 202-226-0777
Rep Ileana RosLehtinen R
Fax 202-225-5620
Rep Ted Deutch D
Fax 202-225-5974
Rep Debbie Schultz D
Fax 202-225-8456
Rep Lincoln Balart R
Fax 202-225-8576
Rep Allen West R
Fax 202-225-8398
Rep Alcee Hastings D
Fax 202-225-1171
Rep Sandy Adams R
Fax 202-226-6299
Rep David Rivera R
Fax 202-226-0346
Georgia
Gov. Nathan Deal R
Phone: 404-656-1776
Fax 404-657-7332
Sen. Saxby Chamblis R
Fax 202-224-0103
Sen. Johnny Isakson R
Fax 202-228-2090
Rep Jack Kingston R
Fax 202-226-2269
Rep Sanford Bishop D
Fax 202-225-2203
Rep L Westmoreland R
Fax 202-225-2515
Rep Hank Johnson D
Fax 202-226-0691
Rep John Lewis D
Fax 202-225-0351
Rep Thomas Price (R-6)
Fax 202-225-4656
Rep Rob Woodall R
Fax 202-225-4696
Rep Austin Scott R
Fax 202-225-3013
Rep Tom Graves R
Fax 202-225-5995
Rep Paul Broun R
Fax 202-225-8272
Rep Phil Gingrey R
Fax 202-225-2944
Rep John Barrow D
Fax 202-225-3377
Rep David Scott D
Fax 202-225-4628
Hawaii
Gov Neil Abercrombie D
Phone: 808-586-0034
Fax 808-586-0006
Sen. Daniel K. Akaka D
Fax 202-224-2126
Sen. Daniel K. Inouye D
Fax 202-224-6747
Rep Colleen Hanabusa D
Fax 202-225-0688
Rep Mazie Hirono D
Fax 202-225-4987
Idaho
Gov. Butch Otter R
Phone: 208-334-2100
Sen. James Risch R
Fax 202-228-1067
Sen. Michael Crapo R
Fax 202-228-1375
Rep Raul Labrador R
Fax 202-225-3029
Rep Michael Simpson R
Fax 202-225-8216
Illinois
Gov. Pat Quinn D
Phone: 217-782-0244
Sen. Dick Durbin D
Fax 202-228-0400
Sen. Mark Kirk R
Fax 202-228-4611
Rep Bobby Rush D
Fax 202-226-0333
Rep Jesse Jackson, Jr. D
Fax 202-225-0899
Rep Daniel Lipinski D
Fax 202-225-1012
Rep Luis Gutirrez D
Fax 202-225-7810
Rep Mike Quigley D
Fax 202-225-5603
Rep Peter Roskam R
Fax 202-225-1166
Rep Danny Davis D
Fax 202-225-5641
Rep Joe Walsh R
Fax 202-225-7830
Rep Janice Schakowsky D
Fax 202-226-6890
Rep Robert Dold R
Fax 202-225-0837
Rep Adam Kinzinger R
Fax 202-225-3521
Rep Jerry Costello D
Fax 202-225-0285
Rep Judy Biggert R
Fax 202-225-9420
Rep Randy Hultgren R
Fax 202-225-0697
Rep Timothy Johnson R
Fax 202-226-0791
Rep Donald Manzullo R
Fax 202-225-5284
Rep Robert Schilling R
Fax 202-225-5396
Rep Aaron Schock R
Fax 202-225-9249
Rep John Shimkus R
Fax 202-225-5880
Indiana
Gov. Mike Pense R
317-232-4567
Sen. Dan Coats R
Fax (202) 228-1820
Sen. Richard G. Lugar R
Fax 202-228-0360
Rep Peter Visclosky D
Fax 202-225-2493
Rep Joe Donnelly D
Fax 202-225-6798
Rep Marlin Stitzman R
Fax 202-225-3479
Rep Todd Rokita R
Fax 202-225-2267
Rep Dan Burton R
Fax 202-225-0016
Rep André Carson D
Fax 202-225-5633
Rep Larry Bucshon R
Fax 202-225-3284
Rep Todd Young R
Fax 202-226-6866
Iowa
Gov. Terry Branstad R
Phone: 515-281-5211
Sen. Chuck Grassley R
Fax 202-224-6020
Sen. Tom Harkin D
Fax 202-224-9369
Rep Bruce Braley D
Fax 202-225-9129
Rep David Loebsack D
Fax 202-226-0757
Rep Leonard Boswell D
Fax 202-225-5608
Rep Tom Latham R
Fax 202-225-3301
Rep Steve King R
Fax 202-225-3193
Kansas
Gov. Sam Brownback R
Phone 785-296-3232
Fax 785-368-8788
Sen. Jerry Moran R
Fax 202-228-6966
Sen. Pat Roberts R
Fax 202-224-3514
Rep Tim Huelskamp R
Fax 202-225-5124
Rep Lynn Jenkins R
Fax 202-225-7986
Rep Kevin Yoder R
Fax 202-225-2807
Rep Mike Pompeo R
Fax 202-225-3489
Kentucky
Gov. Steve Beshear D
502-564-2611
Sen. Rand Paul R
Fax 202-228-1373
Sen. Mitch McConnell R
Fax 202-224-2499
Rep Ed Whitfield R
Fax 202-225-3547
Rep Brett Guthrie R
Fax 202-226-2019
Rep John Yarmuth D
Fax 202-225-5776
Rep Geoff Davis R
Fax 202-225-0003
Rep Harold Rogers R
Fax 202-225-0940
Rep Ben Chandler D
Fax 202-225-2122
Louisiana
Gov. 225-342-7015
Sen. Mary Landrieu D
Fax 202-224-9735
Sen. David Vitter R
Fax 202-228-2577
Rep Steve Scalise R
Fax (202) 226-0386
Rep Cedric Richmond R
Fax 202-225-1988
Rep Jeffrey Landry R
Fax (202) 226-3944
Rep John Fleming R
Fax 202-225-8039
Rep Rodney Alexander R
Fax 202-225-5639
Rep Bill Cassidy R
Fax 202-225-7313
Rep Charles Boustany R
Fax 202-225-5724
Maine
Gov. Paul LePage R
Phone: 207-287-3531
Fax 207-287-1034
Sen. Susan Collins R
Fax 202-224-2693
Sen. Olympia Snowe R
Fax 202-224-1946
Rep Chellie Pingree D
Fax 202-225-5590
Rep Michael Michaud D
Fax 202-225-2943
Maryland
Gov. Martin O'Malley D
800-811-8336
Sen. Benjamin Cardin D
Fax 202-224-1651
Sen. Barbara Mikulski D
Fax 202-224-8858
Rep Andy Harris R
Fax 202-225-0254
Rep D Ruppersberger D
Fax 202-225-3094
Rep John Sarbanes D
Fax 202-225-9219
Rep Donna Edwards D
Fax 202-225-8714
Rep Steny Hoyer D
Fax 202-225-4300
Rep Roscoe Bartlett R
Fax 202-225-2193
Rep Elijah Cummings D
Fax 202-225-3178
Rep Chris Van Hollen D
Fax 202-225-0375
Massachusetts
Gov. Deval Patrick D
Fax 202-624-7714
Sen. Scott Brown R
Fax 202-224-2417
Sen. John Kerry D
Fax 202-224-8525
Rep John Olver D
Fax 202-226-1224
Rep Richard Neal D
Fax 202-225-8112
Rep Jim McGovern D
Fax 202-225-5759
Rep Barney Frank D
Fax 202-225-0182
Rep Niki Tsongas D
Fax 202-226-0771
Rep John Tierney D
Fax 202-225-5915
Rep Edward Markey D
Fax 202-226-0092
Rep Michael Capuano D
Fax 202-225-9322
Rep Stephen Lynch D
Fax 202-225-3984
Rep William Keating D
Fax 202-225-5658
Michigan
Gov. Rick Snyder R
Phone: 517-335-7858
Fax 517-335-6863
Sen. Carl Levin D
Fax 202-224-1388
Sen. Debbie Stabenow D
Fax 202-228-0325
Rep Dan Benishek R
Fax 202-225-4744
Rep Bill Huizenga R
Fax 202-226-0779
Rep Jestin Amash R
Fax 202-225-5144
Rep David Camp R
Fax 202-225-9679
Rep Dale Kildee D
Fax 202-225-6393
Rep Fred Upton R
Fax 202-225-4986
Rep Tim Walberg R
Fax 202-225-6281
Rep Mike Rogers R
Fax 202-225-5820
Rep Gary Peters D
|Fax 202-226-2356
Rep Candice Miller R
Fax 202-226-1169
Rep Thad McCotter R
Fax 202-225-2667
Rep Sander Levin D
Fax 202-226-1033
Rep Hansen Clarke D
Fax 202-225-5730
Rep John Conyers D
Fax 202-225-0072
Rep John Dingell D
Fax 202-226-0371
Minnesota
Gov. Mark Dayton D
Phone: 651-201-3400
Fax 651-797-1850
Sen. Amy Klobuchar D
Fax 202-228-2186
Sen. Al Franken D
Fax 202-224-1152
Rep Tim Walz D
Fax 202-225-3433
Rep John Kline R
Fax 202-225-2595
Rep Erik Paulsen R
Fax 202-225-6351
Rep Betty McCollum D
Fax 202-225-1968
Rep Keith Ellison D
Fax 202-225-4886
Rep Michelle Bachman R
Fax 202-225-6475
Rep Collin Peterson D
Fax 202-225-1593
Rep Chip Cravaack R
Fax 202-225-0699
Mississippi
Gov. Haley Barbour R
601-359-3150
Sen. Thad Cochran R
Fax 202-224-9450
Sen. Roger Wicker R
Fax 202-228-0378
Rep Alan Nunnelee R
Fax 202-225-3549
Rep Bennie Thompson D
Fax 202-225-5898
Rep Gregg Harper R
Fax 202-225-5797
Rep Steven Palazzo R
Fax 202-225-7074
Missouri
Gov. Jeremiah Nixon D
573-751-3222
Sen. Roy Blunt R
Fax 202-224-8149
Sen. Claire McCaskill D
Fax 202-228-6326
Rep William Clay, Jr. D
Fax 202-226-3717
Rep Todd Akin R
Fax 202-225-2563
Rep Russ Carnahan D
Fax 202-225-7452
Rep Vicky Hartzler R
Fax 202-225-2876
Rep Emanuel Cleaver D
Fax 202-225-4403
Rep Sam Graves R
Fax 202-225-8221
Rep Billy Long R
Fax 202-225-5604
Rep Jo Ann Emerson (R-8)
Fax 202-226-0326
Rep B Luetkemeyer R
Fax 202-225-5712
Montana
Gov. Brian Schweitzer D
406-444-3111
Sen. Max Baucus D
Fax 202-224-9412
Sen. Jon Tester D
Fax 202-224-8594
Rep Dennis Rehberg R
Fax 202-225-5687
Nebraska
Gov. Dave Heineman R
Fax 402-471-6031
Sen. Mike Johanns R
Fax 202-224-5213
Sen. Ben Nelson D
Fax 202-228-0012
Rep Jeff Fortenberry R
Fax 202-225-5686
Rep Lee Terry R
Fax 202-226-5452
Rep Adrian Smith R
Fax 202-225-0207
Nevada
Gov. Brian Sandoval R
Phone: 775-684-5670
Fax 775-684-5683
Sen. John Ensign R
Fax 202-228-2193
Sen. Harry Reid D
Fax 202-224-7327
Rep Shelley Berkley D
Fax 202-225-3119
Rep Dean Heller R
Fax 202-225-5679
Rep Joseph Heck R
Fax 202-225-2185
New Hampshire
Gov. John Lynch D
603-271-7680
Sen. Kelly Ayotte R
Fax 202-224-4952
Sen. Jeanne Shaheen D
Fax 202-228-4131
Rep Frank Guinta R
Fax 202-225-5822
Rep Charles Bass R
Fax 202-225-2946
New Jersey
Gov. Chris Christie R
609-292-6000
Sen Robert Menendez D
Fax 202-228-2197
Sen Frank Lautenberg D
Fax 202-228-4054
Rep Robert Andrews D
Fax 202-225-6583
Rep Frank LoBiondo R
Fax 202-225-3318
Rep John Alder D
Fax 202-225-0778
Rep Chris Smith R
Fax 202-225-7768
Rep Scott Garrett R
Fax 202-225-9048
Rep Frank Pallone D
Fax 202-225-9665
Rep Leonard Lance R
Fax 202-225-9460
Rep William Pascrell D
Fax 202-225-5751
Rep Steven Rothman D
Fax 202-225-5851
Rep Donald Payne D
Fax 202-225-4160
Rep Rod Frelinghuysen R
Fax 202-225-3186
Rep Rush Holt D
Fax 202-225-6025
Rep Albio Sires D
Fax 202-226-0792
New Mexico
Gov. Susana Martinez R
Phone: 505-476-2200
Sen. Jeff Bingaman D
Fax 202-224-2852
Sen. Tom Udall D
Fax 202-228-3261
Rep Martin Heinrich (D-1)
Fax 202-225-4975
Rep Stevan Pearce R
Fax 202-225-9599
Rep Ben Lujan D
Fax 202-226-1528
New York
Gov. Andrew Cuomo D
Phone: 518-474-8390
Sen. Charles Schumer D
Fax 202-228-3027
Sen. Kirsten Gillibrand D
Fax 202-228-0282
Rep Tim Bishop D
Fax 202-225-3143
Rep Steven Israel D
Fax 202-225-4669
Rep Peter King R
Fax 202-226-2279
Rep Carolyn McCarthy D
Fax 202-225-5758
Rep Gary Ackerman D
Fax 202-225-1589
Rep Gregory Meeks D
Fax 202-226-4169
Rep Joseph Crowley D
Fax 202-225-1909
Rep Jerrold Nadler D
Fax 202-225-6923
Rep Anthony Weiner D
Fax 202-226-7243
Rep Edolphus Towns D
Fax 202-225-1018
Rep Yvette Clarke D
Fax 202-226-0112
Rep Nydia Velazquez D
Fax 202-226-0327
Rep Michael Grimm R
Fax 202-226-1272
Rep Carolyn Maloney D
Fax 202-225-4709
Non-constituents
Rep Charles Rangel D
Fax 202-225-0816
Rep Jose Serrano D
Fax 202-225-6001
Rep Eliot Engel D
Fax 202-225-5513
Rep Nita Lowey D
Fax 202-225-0546
Rep Nan Hayworth R
Fax 202-225-3289
Rep Chris Gibson R
Fax 202-225-1168
Rep Paul Tonko D
Fax 202-225-5077
Rep Maurice Hinchey D
Fax 202-226-0774
Rep Bill Owens D
Fax 202-226-0621
Rep Richard Hanna R
Fax 202-225-1891
Rep Ann Buerkle R
Fax 202-225-4042
Rep Christopher Lee R
Fax 202-225-5910
Rep Brian Higgins D
Fax 202-226-0347
Rep Louise Slaughter D
Fax 202-225-7822
Tom Reed R
Fax 202-226-6599
North Carolina
Gov. Bev Purdue D
919-733-4240
Sen. Richard Burr R
Fax 202-228-2981
Sen. Kay Hagan D
Fax 202-228-2563
Rep G.K. Butterfield D
Fax 202-225-3354
Rep Renee Ellmers R
Fax 202-225-5662
Rep Walter Jones R
Fax 202-225-3286
Rep David Price D
Fax 202-225-2014
Rep Virginia Foxx R
Fax 202-225-2995
Rep Howard Coble R
Fax 202-225-8611
Rep Mike McIntyre D
Fax 202-225-5773
Rep Larry Kissell D
Fax 202-225-4036
Rep Sue Myrick R
Fax 202-225-3389
Rep Patrick McHenry R
Fax 202-225-0316
Rep Heath Shuler D
Fax 202-226-6422
Rep Melvin Watt D
Fax 202-225-1512
Rep Brad Miller D
Fax 202-225-0181
North Dakota
Gov. Jack Dalrymple R
701-328-2200
Sen. Kent Conrad D
Fax 202-224-7776
Sen. John Hoeven R
Fax 202-224-7999
Rep Rick Berg R
Fax 202-226-0893
Ohio
Gov. John Kasich R
Phone: 614-466-3555
Sen. Sherrod Brown D
Fax 202-224-6519
Sen. Rob Portman R
Fax 202-228-1382
Rep Steve Chabot R
Fax 202-225-3012
Rep Jean Schmidt R
Fax 202-225-1992
Rep Michael Turner R
Fax 202-225-6754
Rep Jim Jordan R
Fax 202-226-0577
Rep Bob Latta R
Fax 202-225-1985
Rep Bill Johnson R
Fax 202-225-5907
Rep Steve Austria R
Fax 202-225-1984
Rep John Boehner R
Phone: 202-225-6205
Fax 202-225-0704
Rep Marcy Kaptur D
Fax 202-225-7711
Rep Dennis Kucinich D
Fax 202-225-5745
Rep Marcia Fudge D
Fax 202-225-1339
Rep Pat Tiberi R
Fax 202-226-4523
Rep Betty Sutton D
Fax 202-225-2266
Rep Steve LaTourette R
Fax 202-225-3307
Rep Steve Stivers R
Fax 202-225-3529
Rep James Renacci R
Fax 202-225-3059
Rep Tim Ryan D
Fax 202-225-3719
Rep Bob Gibbs R
Fax 202-225-3394
Oklahoma
Gov. Mary Fallin R
Phone: 405-521-2342
Fax 405-521-3353
Sen. James Inhofe R
Fax 202-228-0380
Sen. Tom Coburn R
Fax 202-224-6008
Rep John Sullivan R
Fax 202 225-9187
Rep Dan Boren D
Fax 202-225-3038
Rep Frank Lucas R
Fax 202-225-8698
Rep Tom Cole R
Fax 202-225-3512
Rep James Lankford R
Fax 202-226-1463
Oregon
Gov. John Kitzhaber D
Phone: 503-378-4582
Fax 503-378-6827
Sen. Jeff Merkley D
Fax 202-228-3997
Sen. Ron Wyden D
Fax 202-228-2717
Rep David Wu D
Fax 202-225-9497
Rep Greg Walden R
Fax 202-225-5774
Rep Earl Blumenauer D
Fax 202-225-8941
Rep Peter DeFazio D
Fax 202-225-0032
Rep Kurt Schrader D
Fax 202-225-5699
Pennsylvania
Gov. Tom Corbett R
717-787-2500
Sen. Robert Casey, Jr. D
Fax 202-228-0604
Sen. Pat Toomey R
Fax 202-228-1229
Rep Robert Brady D
Fax 202-225-0088
Rep Chaka Fattah D
Fax 202-225-5392
Rep Mike Kelly R
Fax 202-225-3103
Rep Jason Altmire D
Fax 202-226-2274
Rep Glenn Thompson R
Fax 202-225-5796
Rep Jim Gerlach R
Fax 202-225-8440
Rep Patrick Meehan R
Fax 202-225-0280
Rep Mike Fitzpatrick R
Fax 202-225-9511
Rep Bill Shuster R
Fax 202-225-2486
Rep Tom Marino R
Fax 202-225-9594
Rep Lou Barletta R
Fax 202-226-6250
Rep Mark Critz D
Fax 202-225-5709
Rep Allyson Schwartz D
Fax 202-226-0611
Rep Michael Doyle D
Fax 202-225-3084
Rep Charlie Dent R
Fax 202-226-0778
Rep Joseph Pitts R
Fax 202-225-2013
Rep Tim Holden D
Fax 202-226-0996
Rep Tim Murphy R
Fax 202-225-1844
Rep Todd Platts R
Fax 202-226-1000
Rhode Island
Gov. Lincoln Chafee I
401-222-2080
Sen. S Whitehouse D
Fax 202-228-2853
Sen. Jack Reed D
Fax 202-224-4680
Rep David Cicilline D
Fax 202-225-3290
Rep James Langevin D
Fax 202-225-5976
South Carolina
Gov. Nikki Haley R
803-734-2100
Sen. Jim DeMint R
Fax 202-228-5143
Sen. Lindsey Graham R
Fax 202-224-3808
Rep Tim Scott R
Fax 202-225-3407
Rep Joe Wilson R
Fax 202-225-2455
Rep Jeff Duncan R
Fax 202-225-3216
Rep Trey Gowdy R
Fax 202-226-1177
Rep Mick Mulvaney R
Fax 202-225-0464
Rep James Clyburn D
Fax 202-225-2313
South Dakota
Gov. Dennis Daugaard R
Phone: 605-773-3212
Sen. John Thune R
Fax 202-228-5429
Sen. Tim Johnson D
Fax 202-228-5765
Rep Kristi Noem R
Fax 202-225-5823
Tennessee
Gov. Bill Haslam R
615-741-2001
Sen. Bob Corker R
Fax 202-228-1264
Sen. Lamar Alexander R
Fax 202-228-3398
Rep Phil Roe R
Fax 202-225-5714
Rep John Duncan, Jr. R
Fax 202-225-6440
Rep Chuck Fleishmann R
Fax 202-225-3494
Rep Scott DesJarlais D
Fax 202-226-5172
Rep Jim Cooper D
Fax 202-226-1035
Rep Diane Black R
Fax 202-225-6887
Rep Marsha Blackburn R
Fax 202-225-3004
Rep Stephen Fincher R
Fax 202-225-1765
Rep Steve Cohen D
Fax 202-225-5663
Texas
Gov. Rick Perry R
512-463-2000
Sen. John Cornyn R
Fax 202-228-2856
Sen Kay Hutchison R
Fax 202-224-0776
Rep Louis Gohmert R
Fax 202-225-5866
Rep Ted Poe R
Fax 202-225-5547
Rep Sam Johnson R
Fax 202-225-1485
Rep Ralph Hall R
Fax 202-225-3332
Rep Jeb Hensarling R
Fax 202-226-4888
Rep Joe Barton R
Fax 202-225-3052
Rep John Culberson R
Fax 202-225-4381
Rep Kevin Brady R
Fax 202-225-5524
Rep Al Green D
Fax 202-225-2947
Rep Michael McCaul R
Fax 202-225-5955
Rep Mike Conaway R
Fax 202-225-1783
Rep Kay Granger R
Fax 202-225-5683
Rep Mac Thornberry R
Fax 202-225-3486
Rep Ron Paul R
Fax 202-226-6553
Rep Ruben Hinojosa D
Fax 202-225-5688
Rep Silvestre Reyes D
Fax 202-225-2016
Rep Bill Flores R
Fax 202-225-2234
Rep Sheila Lee D
Fax 202-225-3317
Rep Randy Neugebauer R
Fax 202-225-9615
Rep Charles Gonzalez D
Fax 202-225-1915
Rep Lamar Smith R
Fax 202-225-8628
Rep Pete Olson R
Fax 202-225-5241
Rep Francisco Canseco R
Fax 202-225-2237
Rep Kenny Marchant R
Fax 202-225-0074
Rep Lloyd Doggett D
Fax 202-225-2947
Rep Michael Burgess R
Fax 202-225-2919
Rep Blake Farenthold R
Fax 202-226-1134
Rep Enrique Cuellar D
Fax 202-225-1641
Rep Gene Green D
Fax 202-225-9903
Rep Eddie Johnson D
Fax 202-226-1477
Rep John Carter R
Fax 202-225-5886
Rep Pete Sessions R
Fax 202-225-5878
Utah
Gov. Gary Herbert R
801-538-1000
Sen. Mike Lee R
Fax 202-228-1168
Sen. Orrin G. Hatch R
Fax 202-224-6331
Rep Rob Bishop R
Fax 202-225-5857
Rep Jim Matheson D
Fax 202-225-5638
Rep Jason Chaffetz R
Fax 202-225-5629
Vermont
Gov. Peter Shumlin D
802-828-3333
Sen. Bernie Sanders I
Fax 202-228-0776
Sen. Patrick J. Leahy D
Fax 202-224-3479
Rep Peter Welch D
Fax 202-225-6790
Virginia
Gov. Bob McDonnell R
804-786-2211
Sen. Jim Webb D
Fax 202-228-6363
Sen. Mark Warner D
Fax 202-224-6295
Rep Robert Wittman R
Fax 202-225-4382
Rep Scott Rigell R
Fax 202-225-4218
Rep Robert Scott D
Fax 202-225-8354
Rep Randy Forbes R
Fax 202-226-1170
Rep Robert Hurt R
Fax 202-225-5681
Rep Bob Goodlatte R
Fax 202-225-9681
Rep Eric Cantor R
Fax 202-225-0011
Rep Jim Moran D
Fax 202-225-0017
Rep Morgan Griffith R
Fax 202-225-0442
Rep Frank Wolf R
Fax 202-225-0437
Rep Gerald Connolly D
Fax 202-225-3071
Washington
Gov. Christine Gregoire D
360-902-4111
Sen Maria Cantwell D
Fax 202-228-0514
Sen Patty Murray D
Fax 202-224-0238
Rep Jay Inslee D
Fax 202-226-1606
Rep Rick Larsen D
Fax 202-225-4420
Rep Jaime Herrera-Beutler R
Fax 202-225-3478
Rep Doc Hastings R
Fax 202-225-3251
Rep Cathy Rodgers R
Fax 202-225-3392
Rep Norman Dicks D
Fax 202-226-1176
Rep Jim McDermott D
Fax 202-225-6197
Rep Dave Reichert R
Fax 202-225-4282
Rep Adam Smith D
Fax 202-225-5893
West Virginia
Gov Earl Ray Tomblin D
888-438-2731
Sen. Joe Manchin D
Fax 202-228-0002
Sen John D. Rockefeller D
Fax 202-224-7665
Rep David McKinley R
Fax 202-225-7564
Rep Shelley Capito R
Fax 202-225-7856
Rep Nick Rahall D
Fax 202-225-9061
Wisconsin
Gov. Scott Walker R
Phone: 608-266-1212
Sen. Ron Johnson R
Fax 202-224-2725
Sen. Herb Kohl D
Fax 202-224-9787
Rep Paul Ryan R
Fax 202-225-3393
Rep Tammy Baldwin D
Fax 202-225-6942
Rep Ron Kind D
Fax 202-225-5739
Rep Gwen Moore D
Fax 202-225-8135
Rep Jim Sensenbrenner R
Fax 202-225-3190
Rep Tom Petri R
Fax 202-225-2356
Rep Sean Duffy R
Fax 715-842-4488
Rep Reid Ribble R
Fax 202-225-5729
Wyoming
Gov. Matt Mead R
307-777-7434
Sen. Mike Enzi R
Fax 202-228-0359
Sen. John Barrasso R
Fax 202-224-1724
Rep Cynthia Lummis R
Fax 202-225-3057
Territories & Delegates
American Samoa
Gov. Togiola Tulafono D
684-633-4116
Del. Eni Faleomavaega D
Fax 202-225-8757
Washington, D.C.
Mayor Vincent Gray D
Phone: 202-727-6300
Fax 202-727-8527
DC City Council Links
Dele: Eleanor Norton D
Fax 202-225-3002
Guam
Gov. Eddie Calvo R
Territorial Legislature Links
Del. Madeilene Bordallo D
Fax 202-226-0341
Northern Mariana Islands
Gov. Benigno Fitial (Covenant) 670-664-1100
Delee Gregorio Sablan D
Territorial Legislature Links
Puerto Rico
Gov. Luis Fortuno R
787-721-7000
Territorial Legislature Links
Resident Commissioner Pedro Pierluisi D
Fax 202-225-2154
Virgin Islands
Gov. John de Jongh D
Territorial Legislature Links
Dele. Donna Christensen D
Fax 202-225-5517
US Congress
Includes the Congressional Record text & index, bills & voting records, current session schedules & committee information.
Senate schedule history
&
contacting
the Senate
Bios of the U.S. Congress
Containing biographical info about every person who has served in Congress
Project Vote Smart:
Status of major legislation, Congressional voting record sampler, coverage of special Congressional elections, as well links to other sites offering information on the U.S. Congress.
Voter Information
includes scorecards, voting records & public interest group ratings for members Congress.
We now have the entire USC. If you need part or all of USC (U.S. Laws) contact us for download.
Directory of VA Facilities
National VA Cemetery
VA National Cemeteries
Tricare Information
List of Veteran Resources
Fisher Houses
Places for the family to stay while veteran receives treatment.
Veteran's Related Links
VA Healthcare Forms
VA Internal Forms in MS
Word Template format
VA Internal Forms (PDF)
AMVETS
DAV
Vietnam Vets of America
Purple Heart
Paralyzed Vets of America
US Army News
Retired Officer Assoc
National Archieves
Fleet Reserve Association
Assoc of Former Intel Officers
Retired Officer Assoc
Vet to Vet Links
Medical Info
Legislative Search
INFO LINKS
Senior Pharmacy Benefit
Uniform Benefit Coverage
Veteran's Health Benefits
Veterans Administration
Expanded Health Care
Benefits for Retirees
OFFICERS
Overview
Basic Pay Rates
Pay Rates
Regular Military
Compensation
Special & Incentive Pay
Links
DoD Financial
Management Regulation
Pay & Leave
Medications
Drugs offered by Wal-Mart
---
Vets Prefer the VA
Our fight is not with the Doctor's - Nurses & Staff at the VA Hospitals. Our fights is with the politicians who make us fight endlessly for the benefits promised to us. It is time that the Administration & Congress understand The VA Budget is not an ATM Machine for their other federal projects.
The federal government mistreatment of the veterans is systematic and a continuous series of acts. It has the appearance of being willful and when you weigh that promises were made to get the soldier to sign the enlistment document it appears to be fraudulent inducement on the part of our government.
"No member of Congress has to wait 6 months or more for a doctor's appointment, why should 130,000 vets have to? We need to be more than passive observers of history, because the decisions made right now are our future." Richard E. Buckner
I have no doubt in my mind if the social websites start removing Conservative style sites from the Internet I will be on the short list and the beginning list to be the first to be removed.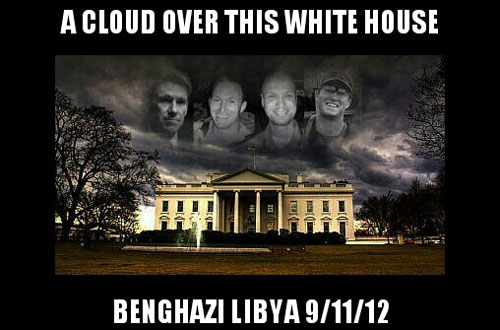 In accordance with Title 17 U.S.C. Section 107, the material on this web site is distributed without profit to those who have expressed a prior interest in receiving the included information for research & educational purposes. VeteransUnited has no affiliation whatsoever with the originators of these articles nor is VeteransUnited endorsed or sponsored by any of the originators.
Richard E. Buckner - USMC - USAF & US Army Retired
God Bless America

"Congress shall make no law respecting an establishment of religion, or prohibiting the free exercise thereof..."

"No man shall be compelled to frequent or support any religious worship, place, or ministry whatsoever, nor shall be enforced, restrained, molested, or burthened in his body or goods, nor shall otherwise suffer, on account of his religious opinions or belief; but that all men shall be free to profess, and by argument to maintain, their opinions in matters of religion, and that the same shall in no wise diminish, enlarge, or affect their civil capacities.
Thomas Jefferson

The frustrated follow a leaderless because of their faith that he is leading them to a promised land than because of their immediate feeling that he is leading them away from their unwanted selves. Surrender to a leader is not a means to an end but a fulfillment. Whither they are led is of secondary importance.

"Those who would trade liberty for security deserve neither" Benjamin Franklin

"Fulfill America's promise to care for those who have borne the battle,"
"We must care for those who have fought the nation's battles" Abraham Lincoln

"A nation, that forgot its fighters and defenders will itself be forgotten" Calvin Coolidge

"To find out who rules over you simply find out who you are not allowed to criticize.
U.S. NATIONAL DEBT CLOCK


The estimated population of the United States is over 316,896,672
so each citizen's share of this debt is over $53,912.22.

The National Debt has continued to increase an average of
$2.63+ billion per day since September 30, 2012!
Concerned? Then tell Congress and the White House!

Even They Realize The Mess We Are In
Trump Just Met With A New Potential Nominee For VA Secretary
With more than two weeks until Donald Trump's inauguration, it remains unclear when the president-elect will select his Department of Veterans Affairs secretary, as names are dropped and added to the list of candidates.
On Tuesday, Trump and Vice President-elect Mike Pence met with Leo Mackay Jr., a former VA deputy secretary and the senior vice president of Lockheed Martin Corp., about the cabinet post.
Cleveland Clinic CEO Toby Cosgrove, a reported frontrunner for the job before Christmas, withdrew from consideration last week. Luis Quinonez, founder of IQ Management Services, which provides health care services to the military, also dropped out.
In a daily briefing with news reporters, Trump spokesman Sean Spicer said Tuesday that selections for the remaining Cabinet posts and other staffing decisions would be announced "when [Trump] has made his mind up."
As of Tuesday, Trump had nominated people for all Cabinet-level posts besides VA Secretary and Secretary of Agriculture. Trump spokespersons said last month that the president-elect was taking his time to find someone to reform the beleaguered agency.
Leaders of several prominent veterans organizations, including Vietnam Veterans of America, AMVETS and Iraq and Afghanistan Veterans of America, have requested to meet with Trump to discuss his selection. They hadn't been granted a meeting yet.
Possible picks
In addition to Mackay, Cosgrove and Quinonez, Trump has met with Navy Adm. Michelle Howard and retired Coast Guard Adm. Thad Allen about the VA post. Early on, frontrunners were Sen. Scott Brown, R-Mass., who retired from the Army National Guard, and Pete Hegseth, a Fox News contributor, Iraq War veteran and former CEO of conservative-leaning Concerned Veterans for America.
Also speculated for the post is Jeff Miller, former Republican representative from Florida and chairman of the House Committee on Veterans' Affairs. Trump said during his campaign that he would consider Miller for the position, but he has not met with Miller in recent weeks.
Mackay, who met with Trump and Pence in New York on Tuesday, served as deputy secretary and chief operation officer of the VA from 2001 to 2003, during President George W. Bush's first term. He was second-in-command to Anthony Principi, VA Secretary at the time, until resigning to take a position with ACS State Healthcare in Atlanta.
Mackay is a graduate of the U.S. Naval Academy and Harvard University. He's a former F-14 pilot and veteran of Operation Earnest Will, when the United States protected oil tankers from Iranian attacks in the late 1980s. He has previously served as an assistant in the Secretary of Defense's office and as chairman of an advisory committee on minority health with the Department of Health and Human Services.
At Lockheed Martin, he oversees the company's ethics program.
Two frontrunners withdraw
Cosgrove, a Vietnam War veteran, had emerged as a favorite before deciding to withdraw because of other responsibilities. He leads a $6.2 billion health care system comprising of the Cleveland Clinic in Cleveland and other community hospitals and family health and surgical centers.
"He was honored to be considered, but decided that he still has significant obligations here at Cleveland Clinic that he is not able to walk away from at this time," Cleveland Clinic spokesman Eileen Sheil said. "This was a very difficult decision for him that he did not take lightly."
This is the second time that Cosgrove has turned down the opportunity to lead the VA.
President Barack Obama sought to appoint Cosgrove as VA Secretary in 2014, when former VA Secretary Eric Shinseki resigned amid a scandal of veterans waiting long periods for care at VA facilities and managers manipulating data that tracked the wait times. According to news accounts, Cosgrove turned down the post.
Quinonez, who served on Trump's Hispanic Advisory Council, withdrew from consideration Saturday, citing a recent battle with cancer as a factor, according to news reports.
Veterans groups weigh in
Leaders with some of the largest veterans organizations told Trump's transition team in early December that they would rather retain VA Secretary Bob McDonald than replace him with other, rumored candidates. At the time, the two most talked about were Brown and Hegseth.
When Hegseth was shown arriving at Trump Tower to meet with the president-elect, some veteran leaders recoiled at his involvement.
Concerned Veterans for America is an advocacy group that has become more prominent recently, as Trump has tapped its members as advisers. Besides meeting with Hegseth, at least two members of Trump's transition team are linked to the group, which has financial ties to billionaires Charles and David Koch.
CVA has said it wants veterans' options for health care to further expand into the private market. Other veterans groups have expressed concern that paying for more outside care could erode VA resources.
"We think Hegseth would be a poor choice because he's never run anything," said Rick Weidman of Vietnam Veterans of America. "Frankly, I don't think he even understands a lot of what the VA does."
Joe Chenelly, director of AMVETS, said the VA needs a secretary with a "deeper understanding of what the VA is."
But transition officials have dismissed the idea of keeping Obama's choice, a move that wouldn't jive with Trump's campaign message.
When Trump laid out his 10-point plan in July for fixing the VA, he called McDonald a "political hack," Stars and Stripes reported at the time. Trump has called the VA the "most corrupt" and "most incompetently run" federal agency.
The next VA secretary will be responsible for transforming the second-largest federal agency behind the Department of Defense.
According to the Office of Personnel Management, the VA had nearly 340,000 employees as of 2013, and it operates on an annual budget of approximately $180 billion. It's the country's largest health care system, with 152 medical centers and approximately 800 outpatient clinics.
The VA also oversees veterans' disability compensation, education benefits, life insurance and runs a home loan program, in addition to other services.
After Trump nominates a VA secretary, the person must go through a Senate confirmation hearing before the nomination goes to the Senate floor for consideration. Nominees can't be confirmed until Trump takes office.
Calls to VA Suicide Hotline Went to Voicemail
A suicide hotline operated by the Department of Veterans Affairs allowed crisis calls to go into voicemail, and callers did not always receive immediate assistance, according to a report by the agency's internal watchdog.

The report by the VA's office of inspector general says calls to the suicide hotline have increased dramatically in recent years, as veterans increasingly seek services following prolonged wars in Iraq and Afghanistan and the aging of Vietnam-era veterans.

The crisis hotline -- the subject of an Oscar-winning documentary -- received more than 450,000 calls in 2014, a 40 percent increase over the previous year.

About 1 in 6 calls are redirected to backup centers when the crisis line is overloaded, the report said. Calls went to voicemail at some backup centers, including least one where staffers apparently were unaware there was a voicemail system, the report said.

Hotline callers "made numerous complaints of long wait times for responders, being put 'on hold' or calls 'not being put through' to a responder," the report said.

Sen. John McCain, R-Ariz., said he was deeply saddened and disappointed by the IG report.

"The VA's failure to help our most vulnerable veterans is not only unacceptable, but it is shameful," McCain said. "The VA's inability to run a call center and deal with increasing demand has put our nation's veterans at greater risk."

Deputy VA Secretary Sloan Gibson said the agency agrees with the report's recommendations and is working to modernize the crisis hotline, located in Canandaigua, New York, to better serve veterans. The VA is hiring more staff and has implemented staggered shifts to increase staffing during peak call times from 10 a.m. to 10 p.m., Gibson said.

"We are improving our ability to be more available when our veterans need help the most," said Gibson, who visited the hotline center twice last year.

Upgrades are planned in the next year to provide state-of-the art phone systems and greater work space for staff who answer crisis calls, Gibson said.

About one-fifth of all suicides in the United States are committed by veterans, and the VA has highlighted suicide prevention as a crucial area of concern. A law signed by President Barack Obama year requires the Pentagon and VA to submit to independent reviews of their suicide prevention programs and make information on prevention more easily available.

The law also offers financial incentives to psychiatrists and other mental health professionals who agree to work for the VA and assists military members as they transition from active duty to veteran status.

An HBO documentary highlighting the life-and-death drama of the VA suicide hotline won an Oscar last year. The film, "Crisis Hotline: Veterans Press 1" won for best documentary, short subject.

Paul Rieckhoff, CEO of Iraq and Afghanistan Veterans of America, an advocacy group that works with the call center, said he was disappointed by the IG's report.

"As the number of service members, veterans and their families reaching out to the Veterans Crisis Line continues to grow, the need for additional resources becomes more apparent," Rieckhoff said.
'Outraged' Congress intervene as Guardsmen ordered to pay back bonuses

Indiana Guardsmen are now being targeted.

Almost 10,000 California National Guard troops have been ordered to repay their recruitment bonuses after an investigation discovered that many of them were ineligible, despite being told otherwise. Lawmakers are trying to block the "disgraceful and insulting" move.
Thousands of guardsmen will have to return at least $15,000 per person, or more, after California National Guard officials were found guilty of mismanaging the program and submitting false claims. Last month, 42 auditors completed reviewing bonus and incentive payments and found that 9,700 members had been improperly awarded the money, the Los Angeles Times reported.

Chief of federal policy for the California Guard, Andreas Mueller, emailed California's members of Congress on Monday, reminding them that the issue of erroneous reenlistment bonuses paid to thousands of soldiers had been originally brought to the attention of federal lawmakers in 2014, according to the Los Angeles Times.

Mueller also said that California was just "the only state that audited" the payments, leaving open the likelihood that service members in all 49 other states could become impacted by these payback requests as well.

While many state officials have pleaded guilty to making fraudulent claims, it's the service members who were unknowingly enlisted that are being required to pay back the bonuses, Military.com reported.

The former soldiers have to repay the money to the Pentagon or face interest charges or tax liens. Members of Congress hope to convince the Pentagon to waive the debts, however.

"I am outraged that our servicemembers and veterans are being asked to repay bonuses and benefits promised to them when they answered the call to serve our nation," Representative Julia Brownley, a Democrat representing the 26th District, said in a statement on Monday, adding, "I intend to introduce legislation as soon as Congress returns to waive repayment, and will work with my colleagues to ensure a full accounting of how this mismanagement occurred."

Brownley is not the only California congressperson with hopes to bring this issue to officials' attention. Duncan Hunter, a Republican who represents the 50th District, wrote a letter to Defense Secretary Ashton Carter, saying, "It remains my firm belief that even the simple request of asking soldiers to repay money contingent on reenlistment is disgraceful and insulting."

"In fact, I find it difficult to believe that either you or your leadership team was aware that such a boneheaded decision was made to demand repayment -- and I ask that you utilize your authority to influence a solution, including a possible legislative fix if determined necessary, that's in the best interest of the individuals and families impacted," Hunter added.

Democratic California Senators Barbara Boxer and Dianne Feinstein also wrote to Defense Secretary Carter to appeal to waive the debts, saying that service members were unaware that their bonuses were fraudulent and had "paid a heavy price for their service — including severe injuries sustained after reenlisting."

Democratic presidential nominee Hillary Clinton joined in, saying in a statement, "We simply cannot allow this type of mistreatment of veterans, for any reason," NBC reported.

Even officials within the military have supported forgiving the debt. Maj. Gen. Matthew Beevers, deputy commander of the California Guard, told the Times, "We'd be more than happy to absolve these people of their debts. We just can't do it. We'd be breaking the law."

Many of the soldiers had no idea that they were not entitled to the payments. Christopher Van Meter, a veteran with a Purple Heart, was prepared to leave the Army after 15 years of service, but changed his mind after learning that reenlisting would net him a $15,000 bonus, he explained to CNN.

"We were in the Iraq and Afghanistan war at the time. And they wanted to keep soldiers in the military," Van Meter said. However, he was later told that he was not eligible for the bonus that had been used to lure him back into the service.

Follow
600k veterans uninsured in 2017 - health researchers http://on.rt.com/7qqf
2:15 PM - 30 Sep 2016
68 68 Retweets 34 34 likes

An anonymous service member told Military.com that he had been given a $10,000 bonus to leave the Reserves and join the California National Guard in 2009.

"I served two years in Iraq and then came home in 2011 to find out the [California Army National Guard] did not have the correct paperwork and I was required to pay back the bonus," he said. Adding insult to injury, the government is demanding repayment of the money it never paid out in the first place.

"They took $3,000 out for taxes but I had to pay back the full $10,000. How do I get that $3,000 back? The CA ARNG says it is not their problem. I have to work with the IRS. This does not sit well with me as they took out that money!" the service member said.

The problem appears to stem from a combination of mismanagement and fraud. Eight current or former California National Guard members, recruiters or recruiting assistants, were charged with fraudulently obtaining recruitment bonuses in 2014, Military.com reported. But even before that, there were signs that something was amiss with the California Guard's incentives.

In 2011, retired Master Sergeant Toni Jaffe pleaded guilty to filing false claims of up to $15.2 million, according to CNN. Jaffe admitted to submitting claims for members of the California National Guard while knowing that they were ineligible for the bonuses.

Investigators have found that many of the California Guard officials participated in the fraud in order to meet enlistment targets – not unlike the recent Wells Fargo scandal – the Los Angeles Times reported.

Susan Haley, 47, spent 26 years of her life in the Army and was deployed to Afghanistan, where her oldest son lost a leg as a military medic. Since the Guard found that she was improperly awarded $20,500 in bonuses, she now has to pay a quarter of her family's monthly income to the Pentagon.

"They'll get their money, but I want those years back," she told the Times.




107,000 Veterans have undiagnosed or untreated hepatitis C

With more than $2 billion appropriated for new hepatitis C drugs during the past 2 years, the Department of Veterans Affairs treated 65,000 veterans for the virus, but about 87,000 remain untreated and an additional 20,000 are undiagnosed.

VA officials are seeking $1.5 billion in the 2017 fiscal year to treat more veterans, a group in which hepatitis C is especially prevalent.

Funding for the latest drugs, which have a high cure rate, is not the biggest problem, said David Ross, director of the VA's HIV, Hepatitis and Public Health Pathogens Programs.

Instead, its challenge is finding ways to help veterans who are unwilling or unable to be screened or treated for the contagious virus, which lives in liver cells and is the most common blood-borne disease in the U.S. Until two years ago, the disease was considered incurable.

"In some ways, the veterans already treated were the easiest to treat," Ross said.

Ross & Tom Berger, a leader within Vietnam Veterans of America, said there are several reasons that some veterans don't volunteer to be screened or decline treatment. Some distrust the VA, are concerned with the stigma of hepatitis C and drug use, and fear traditional drug treatment with severe side effects, they said.

Some veterans who test positive for hepatitis C suffer from mental illness or substance abuse — issues that "affect their ability to come in and take treatments reliably," Ross said.

For those veterans, he said, the VA needs to boost its psychological or psychosocial care.

"We're running into issues of veterans more frequently having these other issues," Ross said. "If someone has alcohol or substance abuse issues, we want to integrate care for those conditions as well to get better outcomes. We need those support systems."

Vulnerable Vietnam Veterans

The VA and Vietnam Veterans of America are specifically targeting Vietnam War-era veterans born between 1945 and 1965. In that group, 8% of veterans screened have tested positive for the virus. In comparison, about 1.6% of the general U.S. population is estimated to have it.

The average cost per patient to receive the 12-week Sovaldi treatment now is $41,460, a discount of 47% from the wholesale price, according to the VA.

The VA has screened 73% of Vietnam War-era veterans enrolled in the VA system. There are about 700,000 veterans born between 1945 and 1965 who still must be screened, and the department is estimating about 20,000 of them have undiagnosed hepatitis C.

Some blame the virus on unsterilized medical syringes used by the military during the Vietnam War to inject vaccines. While that is "possible," Ross said, there hasn't been a documented case. Blood exposure during combat is another concern, since transfusions were used in great number during the war. The virus also can be sexually transmitted or through intravenous drug use, which was common in Vietnam.

The VA has started to reach out to veterans with hepatitis C to inform them that they have the resources to test and treat them, Ross said.

"Facilities have for months now been taking lists and just calling people and saying, 'Would you like to come in?' " he said. "We're trying to let people know we're very committed to doing this, and we have the resources to do it."

Expensive choices

At one point, hepatitis C care was about money. When a new drug called Sovaldi came on the scene in 2013, it was called a "miracle" said to work nearly 90% of the time with few side effects. But it came at a cost: $1,000 a pill. Insurance companies balked at the price; doctors were encouraged to reserve the drug for the most dire hepatitis C patients.

Until last spring, only VA patients with a progressed stage of hepatitis C were prescribed the drug. People who didn't meet the criteria were redirected to Veterans Choice, an often-criticized program in which veterans see non-VA health care providers at the VA's expense.

At the time, Berger faulted the VA for choosing which veterans received treatments, saying it was rationing care.

"The VA claimed it was not prepared financially to start wholesale treatments," said Berger, who leads the Vietnam Veterans of America heath council. "When I found out that they were prioritizing the treatments, that's when I said they were death panels."

In March, the VA announced it would start treating all hepatitis C patients with Sovaldi, regardless of a veteran's age or the progression of the virus, because of increased funding from Congress and discounted drug prices.

The average cost per patient to receive the 12-week treatment now is $41,460, a discount of 47% from the wholesale price, VA spokeswoman Sabrina Owen said.

"I know that's been a very, very controversial topic," Ross said. "Because of funding Congress provided, we said we want to treat everybody in-house."

About 92 percent of veterans treated since 2014 have been cured. That includes Vietnam War veteran Dick Southern of Sonoma, Calif.

Southern, now 72, was diagnosed with hepatitis C in 2002, when the VA used a drug that Ross said caused "extremely serious" and "horrible" side effects. Southern went through 48 weeks of treatment and experienced irritability and hair and weight loss with no results.

After Sovaldi was approved and Congress allocated billions to make it widely available for veterans, Southern went through the new treatment two years ago.

"After 12 weeks, they said I looked pretty good," he said. "3 months later, they said I was cleared."

Southern now travels to meetings of Vietnam Veterans of America, talking to groups about the improved drugs and encouraging others to get screened and treated.

"It worked for me," he said. "It's worked for a lot of other folks, too. If you don't know if you have it, why not find out?"

In order to continue treatments, continued funding is essential, Ross said. According to the VA's budget request, $1.5 billion in fiscal 2017 would provide treatments to approximately 35,000 veterans.

But at the current price per treatment, it would cost more than $4.4 billion in taxpayer dollars to treat the 107,000 veterans who are untreated or undiagnosed.

Funding was the "3rd ingredient" needed to boost the number of treatments behind the new drug & new, regional systems that Ross helped put in place to treat patients in an organized way, he said.

"These things don't happen by themselves, so that really was the third ingredient that was needed," Ross said. "I think we're very proud so far. But we have a lot more work to do."

Vietnam Veterans of America has lobbied since 1998 for the VA to provide more hepatitis C treatments. The group plans to advocate for more funding for 2017 and in subsequent years.

"If we get funds for 2018 and 2019, that will make a big dent," Berger said. "Provided that we can get folks to go in and get treated."




Despite Obama Decision, House Seeking 2.1% Military Pay Raise

Troops will see yet another low pay raise next year if President Barack Obama has his way, but the president's decision to limit an increase to 1.6% is not necessarily a done deal.

The House is still pushing for a higher 2.1% raise, enough to keep service member pay in step with the private sector. This week, the House resumes what are likely to be hard-fought negotiations with the Senate, which backs the lower Obama raise.

The outcome of the pay fight could come within weeks but may stretch into the winter as Congress grapples with a defense spending plan during a presidential election year.

The House effort might be a longshot. It lost the fight last year for a 2.3% pay hike amid Senate opposition and an order last summer by Obama to limit the increase to 1.3%.

"Our men and women in uniform deserve a full pay raise," Rep. Joe Heck, R-Nev., said in a statement. "The global security environment is not getting any safer and deployments aren't getting any easier, yet our military families are constantly asked to do more with less."

Heck called Obama's pay raise order late last month "unacceptable" and said he is fighting for the higher amount. He is a key player because he chairs the military personnel subcommittee that deals with pay issues and also is one of the House negotiators trying to hammer out an agreement with the Senate.

Troop raises have been capped at 1.7% or below since 2010, reining in big boosts during the post 9/11 period and earlier Iraq War when annual paychecks surged from 3 to nearly 7%. By law, military pay is usually supposed to increase by at least 2.1% to keep up with private-sector wage growth, but the president has the power to set it at other levels.

The difference in Obama's pay decision and the House plan is about $11 per month for an E4 with over three years of service and nearly $28 for an O3 with more than 6 years of service, according to the Armed Services Committee.

That has rankled Heck and Republican hawks in the House such as Rep. Mac Thornberry, R-Texas, who is spearheading higher pay as part of a controversial $18-billion increase in defense spending for the coming year. The money would come from the Islamic State war budget and cause operations in Iraq and Syria to run out of funding at the end of April, requiring new spending legislation then.

The Pentagon has called the $18-billion hike that includes the pay hike a gimmick and a gamble. But the full House passed the plan earlier this year as part of its annual defense policy bill, the National Defense Authorization Act.

This week, Thornberry, Heck and other House members, including Democrats, resumed conference negotiations with senators on a final NDAA. A finished bill must go back to each chamber for a vote.

"The House-passed NDAA provides the full raise our troops are entitled to, while blocking the president's ability to reduce troop pay again," Thornberry said earlier this month. "I hope this provision becomes law when the conference bill comes to the House and Senate floor."

But the Senate has rejected the higher pay raise. In May, Sen. Lindsey Graham, R-S.C., who chairs the Senate Armed Services Committee military personnel subcommittee and crafted the chamber's pay raise policy, said he would have liked to dole out a higher increase but was doubtful the money could be found to support it.

The defense budget is subject to annual spending caps, making a simple increase in spending impossible without a bipartisan deal in Congress. With no deal in sight, House Republicans are looking to raid the war budget for the money while the Senate has been more cautious about staying within the spending limits.

Obama announced in late August that he was again setting raises low to save money during the tight fiscal times.

"As our country continues to recover from serious economic conditions affecting the general welfare, however, we must maintain efforts to keep our nation on a sustainable fiscal course," Obama said in a statement. "This effort requires tough choices, especially in light of budget constraints."

African American Female Sailor In Trouble Refusing To Stand For Colors

A sailor who filmed herself refusing to stand for morning colors is now facing administrative action.

Lt. Cmdr. Kate Meadows, a spokeswoman for Naval Education and Training Command, said actions were ongoing regarding the sailor, but declined to specify what they were.
The sailor, who has not been publicly identified, is assigned to Naval Air Technical Training Center in Pensacola, FL, Meadows confirmed, and is allowed to continue training.

The command became aware of the filmed protest Aug. 31, Meadows said.

At issue is an 8 min 30 second video posted to Facebook in which the sailor sat through morning colors in protest of the 3rd stanza of the National Anthem, which she described as racist.

The video has been widely shared and was viewed more than 13,000 times after being re-posted to a military humor page, US Army Military Police WTF Moments.
The sailor referred to San Francisco 49ers quarterback Colin Kaepernick, who made headlines in August when he opted to take a knee for the anthem, saying he was not going to "show pride in a flag for a country that oppresses black people and people of color."

"The stanza basically says land of the free, home of the brave, except for hirelings and slaves and I just can't support anything like that," the sailor said. "I think Colin had a really good point when he said we had bodies in the streets."

In the video, the sailor, who is dressed in civilian workout clothing near a Pensacola barracks building, expresses anxiety that other Marines or sailors will notice her filmed protest and confront her about it.

Military regulations require troops to stop in place, stand and salute during the brief ceremony.

"My heart is racing. This is not an easy thing," she said.

While the anthem is played, the sailor sits on a picnic bench with a raised fist, a symbol of solidarity in the Black Power movement. When the anthem concludes, she expresses relief and pride in her protest.

"Today I actually did something, and it was small but significant for me," she said. "Until this country shows they've got my back as a black woman … I can't, and I won't and I won't be forced to stand."

While Kaepernick's flag protest was provocative, the sailor's is also against military regulations.

Navy rules state that troops must stand and face the flag when the National Anthem is played. Troops in uniform must salute, while troops not in uniform must stand at attention and place the right hand over the heart. These rules mean that her behavior could fall afoul of Article 92 of the Uniform Code of Military Justice, failure to obey a lawful general order or regulation.

In 2014, at Ft Carson, another African American female, Pfc. Tariqka Sheffey, posted a photo on Instagram showing herself hiding in her car to avoid the evening flag salute. The ensuing furor prompted an Army inquiry & concluded with a formal apology from Sheffey.

Meadows said she didn't know whether the Navy planned to publicly address the recent protest.

"We are always doing training to make sure that sailors know the pros and cons of using social media, and they must always observe appropriate conduct, and they're always subject to the UCMJ at all times," she said. "We'll make sure that's reiterated to our sailors. Anything you post on social media can go viral."




Veterans Affairs Secretary Expresses 'Regret' For Disneyland Comment

Obama's Secretary of Veterans Affairs expressed "regret" for comparing VA hospital wait times to the lines at Disneyland 30 hours after making the comments during a breakfast with reporters in Washington D.C.

"If my comments Monday led any Veterans to believe that I, or the dedicated workforce I am privileged to lead, don't take that noble mission seriously, I deeply regret that," he said. "Nothing could be further from the truth."

Republicans immediately condemned his statement but McDonald at first refused to apologize, which only fueled the controversy.

In response, Senator Joni Ernst and Sen. Roy Blunt called for McDonald's resignation.

A Democrat, Rep. Tammy Duckworth and Iraq war veteran who lost both of her legs in Iraq also condemned the statements.

"Comparing abhorrent wait times to a trip to Disneyland is unbelievably tone-deaf and hurtful to American heroes desperately in need of care," Duckworth said in a statement.

But McDonald was defensive of his two years as VA Secretary, replacing Obama's first appointee who resigned as a result of officials falsifying wait times.

"It was never my intention to suggest that I don't take our mission of serving Veterans very seriously," McDonald said in his statement. "In fact, improving access to care is my number one priority and the priority I have set for the entire department."

Here are a few more comments made by Secretary McDonald.

On a February 15, 2015 airing of Meet the Press, McDonald stated that 60 Veterans Affairs employees had been fired because of the VA's wait time scandal. Later, he backtracked and clarified it was only eight employees that lost their jobs.

On February 23, 2015, McDonald admitted he misspoke trying to engage a homeless veteran on January 30, 2015 about his serving in the U.S. Army Special Forces, a conversation that was recorded by a CBS television news crew accompanying him during a nationwide count of homeless veterans. "I have no excuse, I was not in the special forces" he told The Huffington Post, which first broke the story.

The Huffington Post reported that "special operations forces" includes the Army Rangers and that McDonald "completed Army Ranger training and took courses in jungle, arctic and desert warfare. He qualified as a senior parachutist and airborne jumpmaster, and was assigned to the 82nd Airborne Division until he resigned his commission in 1980. While he earned a Ranger tab designating him as a graduate of Ranger School, he never served in a Ranger battalion or any other special operations unit."

On May 13, 2016, Sec. McDonald was at the Leavenworth, Kansas VA for a Town Hall meeting. During the course of his visit, he stated that he has 'lived and worked on seven continents.' He then corrected that to 'six'.

On May 23, 2016, Sec. McDonald stated that Disney does not measure wait times at its amusement parks, arguing that VA wait times are not an important measure. This statement was viewed as both insensitive to patients and incorrect, as Disney does measure wait times.

Speaker of the House Paul Ryan criticized McDonald's comments on Twitter and in a blog post, saying, "This is not make-believe, Mr. Secretary. Veterans have died waiting in those lines." He apologized the next day.

VA predicts claim tsunami if ruling is upheld

It appears that not all Veterans are NOT created equal

I recently recieved a bill for prescription medicine from the VA for $288.00. Even though I am a Camp LeJeune Marine and a Category 5 Veteran I am not considered no co-pay. So like the Category 6, 7 and 8 veterans I am required to pay the co-pay. Considering I am retired and I also have Tricare I was not too upset. I did however became upset when I contacted Tricare and discovered that the VA did not bother to bill Tricare and have part of my bill paid through my Insurance Provider.... Tricare.

I checked and found out that while the VA does bill Tricare for retired Veterans, however the VA facility in Marion, Indiana does not accept Tricare. The reason ? It appears that the VA Facility in Marion, Indiana is too small to bill Tricare. That's right as a retired military veteran I am being punished because the Marion, Indiana cannot accept Tricare as an insurance for military retired/veterans.

Here is direct quote from the VA Web site on what they state about Tricare Insurance & the VA.

28. What is TRICARE?

Answer: TRICARE is a military healthcare program for Active Duty, Military Retirees (including those Medically Retired because of injuries), and their dependants. The VA has a similar program for Veterans dependants rated at 100% called CHAMPVA which they can apply for.

Question : 29. Does the VA Medical Center accept TRICARE?

Answer : Yes, most VAMC's accept TRICARE on a space available basis, and some CBOC's also accept TRICARE (if staffed by VA employees) and not contracted out to see only Veterans. Veterans will always have priority for care.

Question : 30. Do VA Medical Center's accept TRICARE Prime?

Answer : TRICARE Prime is similar to a civilian HMO insurance and there are some of the same restrictions. Active Duty (including spouses) can utilize all VA Medical Center's (and some CBOC's if not civilian contracted). Military Retirees (including spouses) you are restricted by Congress in the use of TRICARE Prime to a 50 mile radius surrounding a military base or a military base closure (BRAC).

Here is what Health Net Federal Services state about Tricare and the VA

Understanding the Relationships: TRICARE, the VA and CHAMPVA

Department of Veterans Affairs Health Care Facilities Partner with TRICARE

All Department of Veterans Affairs (VA) health care facilities in the North region participate as TRICARE network providers. They can provide primary care, but more often they are used for specialty care. Beneficiaries should always check with the specific VA facility to confirm the availability of specific services.

VA PATIENTS AND TRICARE

VA patients are Veterans with service-connected disabilities. Health Net Federal Services, LLC (HNFS) reports network providers to the VA as TRICARE network providers. Network providers are asked to accept requests from the VA to provide care to Veterans. The VA has the right to directly contact providers and request they provide care to VA patients on a case-by-case basis. If you agree to see a VA patient, the referral and instructions for seeking reimbursement from the Veterans Affairs Medical Center (VAMC) will be provided by the patient at the time of the appointment.

Health Net Federal Services requires network providers (individual, home health care, free-standing laboratories and freestanding radiology only) who accept VA patients, to serve as participating providers and accept assignment with the VA. If seen by a TRICARE network provider, any documentation of and reimbursement for the care provided to the VA patient is a matter between the referring VAMC and the provider.

All TRICARE network providers are listed in the Network Provider Directory as willing to receive VA queries on availability. If you choose not to accept VA inquiries please contact HNFS at 1-877-TRICARE (1-877-874-2273) to update your status.

CHAMPVA AND TRICARE

CHAMPVA is a health care benefit that provides coverage to the spouse or widow(er) and children of eligible Veterans.

Health Net Federal Services reports network providers to CHAMPVA as TRICARE network providers. Health Net Federal Services requires network providers (individual, home health care, freestanding laboratories, and free-standing radiology only) who accept CHAMPVA patients to serve as a participating provider and accept assignment with the VA.

All TRICARE network providers are listed in the Network Provider Directory as accepting CHAMPVA patients and accepting assignments on claims. If you choose not to accept CHAMPVA patients, please contact HNFS at 1-877-TRICARE (1-877-874-2273) to update your status.

View the CHAMPVA Fact Sheet for more information regarding CHAMPVA claims. You also can view the Claims Processing and Billing Information section of the TRICARE North Region Provider Handbook for more information.

MyHealthyVet Problems

MyHealthy Vet is the VA's connection to veterans via the Internet. Veterans are encouraged to utilize it to reorder medicine. Recently I attempted to reorder my Insulin which was low. I am a Type II Diabetic and take 2 injections of long active insulin (Levemir) & 3 injections of fast acting insulin (NovoLog). I recently, within the last 30 days had my 6 month check up and my next checkup was not due for another 6 months. Yet when I attempted to reorder my Levemir I could not because it showed that the doctor had not approved the refills. I then called the Pharmacy at the Marion VA where I have been going to for the last 21 years. The Pharmacist immediately understood the problem and put in a order for insulins. This was on Wednesday before the 4th of July Weekend. On Friday July 1st I received a call from the Pharmacy they stated that there had been a problem and they just got in my medicine and that I could pick it up since it would not get to me in time before I ran out. I drove to Marion and went to the Pharmacy to pick up my medicine. When I went to the pick up window and talked to the Pharmacist and informed her I was here to pick up my insulin she said that there was none there with my name on it to be picked up. The other Pharmacist on Duty immediately took charge & told me that the Indianapolis Call Center had sent to insulin to the wrong facility. They had sent it to Ft Wayne VA for me to pick up. He immediately filled my order and apologized for the mistake (when it clearly was not his to apologize for).

Another incident was the Indianapolis VA put a 94 year old veteran into a cab in Indianapolis & transported him to the VA Facility in Marion, Indiana. Interesting that they can cut off travel pay to some veterans yet send a 94 year old man from Indianapolis to Marion, Indiana by cab.

News Flash another Veteran received a bill for $ 135.00 without warning for attending the Gym on Doctor's Orders at the Marion, Indiana VA. Now the VA is charging US to exercise.

Reports that Veteran's are being told that Billing for Gym attendance may be a billing error and they should contact the billing department. Contact being suggested is "Ginger". Yet no confirmation yet. What is going on at Marion ? Numerous Veteran's have discontinued their Doctor prescribed KT ( Gym attendance ) on a rumor ? There needs to be confirmation from VA administration to clear up this situation. It is not the job of Veteran's to speculate about their benefits, it is the administration's to provide guidelines and inform those affected with the information. Do we have to experience another "Phoenix, Arizona" situation here in Indiana before they act ? Numerous Veteran's have been charged hundreds of dollar without any prior warning.

Marion, Indiana VA is starting to be Anti Veteran

It appears that the upper echelon of the VA has decided that regardless of the health benefits of physical exercise they would punish thousands if not millions of veterans.

1. Veterans who are not service connected are now charged for visits to the Gym
(This practice has been stopped )

The cost is $15.00 a day. One veteran received a bill for $ 300.00 for his Gym visits without prior notice. His never received a notice that he was being charged. The bill just arrived in the mail.

2. Another veteran who received shoes each year and had his feet inspected because he was a diabetic . He was told over and over not to trim his own toe nails now is told "Have your wife cut them or cut them yourself." And that was a direct quote. He was also told that they were not going to provide shoes for those veterans who had foot problems caused by diabetes.

I personally was informed that it was not listed on my records that I was one of the Camp LeJeune Marines who were at Camp LeJeune during the period of 1953 to 1987 when it was exposed to a devestating toxic water contamination of it water. I provided the clerk with a copy of my DD-214 which clearly stated that I was at LeJeune from 1971 to 1974. I signed up for VA Benefits in 1995. And it took them from 1995 to 2016 to get it entered on my records. Even though that Camp LeJeune has been a specific Category of the 1-8 ( now 9 ).

The problem we are experiencing is not with the Doctor's - Nurses and Technicians at the VA it is with the Administration. And that is the higher up Administration, not the clerks who are over worked and understaffed.

Perhaps if the VA would care more about the Veterans and less about the $142 Million dollars they paid out in 2015 things would be better for the Veteran. Including $ 36,000.00 for the Adminsitrator of the VA Facility in Indianapolis and $1.43 million in bonuses were awarded to employees just at Indianapolis overall. It appears that the stink has gotten so bad that Congress itself is going to do something about it. We have spoken with the following individuals in the following Senatorial and Congressional offices.
Senator Coats - Office - Nathan Stamps - 202-224-5623 (Voicemail)
Congressman Stuzman's Office - Zach Rogers 260-424-3041
We talked at length with Mr. Rogers who seemed sincerely interested in our problems. He is the Veteran Liasons Officer at Congressman Stutzman's Office. He stated that he would look into these concerns. I will be providing feedback with what he found out. If you have a particular concern I would highly suggest that you contact him directly with your concerns.
Congressman Stuzman's Office - Will Young 202-225-4436

(Will be contacting this week)
Special Extra Earnings for Military Service
Earnings for active duty military service or active duty training have been covered under Social Security since 1957. Social Security has covered inactive duty service in the armed forces reserves (such as weekend drills) since 1988.

If you served in the military before 1957, you did not pay Social Security taxes, but you are given special credit for some of your service.

You can get both Social Security benefits and military retirement. Generally, there is no reduction of Social Security benefits because of your military retirement benefits. You'll get your full Social Security benefit based on your earnings.

Social Security and Medicare Taxes

While you are in military service, you pay Social Security taxes just as civilian employees do. In 2011, the tax rate is 5.65 percent, up to a maximum of $106,800. If you earn more, you continue to pay the Medicare portion of the tax (1.45%) on the rest of your earnings.

How your work qualifies you for Social Security

To qualify for benefits, you must have worked and paid Social Security taxes for a certain length of time. In 2011, you will receive four credits if you earn at least $4,480. The amount needed to get credit for your work goes up each year. The number of credits you need to qualify for Social Security benefits depends on your age and the type of benefit for which you are eligible. No one needs more than 10 years of work.

Extra Earnings

Your Social Security benefit depends on your earnings, averaged over your working lifetime. Generally, the higher your earnings, the higher your Social Security benefit. Under certain circumstances, special earnings can be credited to your military pay record for Social Security purposes. The extra earnings are for periods of active duty or active duty for training. These extra earnings may help you qualify for Social Security or increase the amount of your Social Security benefit.

If you served in the military after 1956, you paid Social Security taxes on those earnings. Since 1988, inactive duty service in the Armed Forces reserves (such as weekend drills) has also been covered by Social Security.

Under certain circumstances, special extra earnings for periods of active duty from 1957 through 2001 can also be credited to your Social Security earnings record for benefit purposes.
From 1957 through 1967, extra credits will be added to your record when you apply for Social Security benefits.
From 1968 through 2001, you do not need to do anything to receive these extra credits. The credits were automatically added to your record.
After 2001, there are no special extra earnings credits for military service.

The information that follows explains how you can get credit for special extra earnings and applies only to active duty military service earnings from 1957 through 2001. From 1957 through 1977, you are credited with $300 in additional earnings for each calendar quarter in which you received active duty basic pay.

From 1978 through 2001, For every $300 in active duty basic pay, you are credited with an additional $100 in earnings up to a maximum of $1,200 a year. If you enlisted after September 7, 1980, and didn't complete at least 24 months of active duty or your full tour, you may not be able to receive the additional earnings. Check with Social Security for details.

If you served in the military from 1940 through 1956, including attendance at a service academy, you did not pay Social Security taxes. However, your Social Security record may be credited with $160 a month in earnings for military service from September 16, 1940, through December 31, 1956, under the following circumstances:

You were honorably discharged after 90 or more days of service, or you were released because of a disability or injury received in the line of duty; or You are still on active duty; or

You are applying for survivors benefits and the veteran died while on active duty.

You cannot receive credit for these special earnings if you are already receiving a federal benefit based on the same years of service. There is one exception: If you were on active duty after 1956, you can still get the special earnings for 1951 through 1956, even if you're receiving a military retirement based on service during that period.

These extra earnings credits are added to your earnings record when you apply for Social Security benefits.

NOTE: In all cases, the additional earnings are credited to the earnings that we average over your working lifetime, not directly to your monthly benefit amount.

Your Benefits

In addition to retirement benefits, Social Security pays survivors benefits to your family when you die. You also can get Social Security benefits for you and your family if you become disabled. For more information about these benefits, see the Social Security document Understanding The Benefits (Publication No. 05-10024).

If you became disabled while on active military service on or after October 1, 2001, visit www.socialsecurity.gov/woundedwarriors to find out how you can receive expedited processing of your disability claim.

When you apply for Social Security benefits, you will be asked for proof of your military service (DD Form 214) or information about your reserve or National Guard service.

When you are eligible for Medicare

If you have health care insurance from the Department of Veterans Affairs (VA) or under the TRICARE or CHAMPVA program, your health benefits may change or end when you become eligible for Medicare. You should contact the VA, the Department of Defense or a military health benefits advisor for more information.

You can work and get retirement benefits

You can retire as early as age 62. But, if you do, your Social Security benefits will be reduced permanently. If you decide to apply for benefits before your full retirement age, you can work and still get some Social Security benefits. There are limits on how much you can earn without losing some or all of your retirement benefits. These limits change each year. When you apply for benefits, we will tell you what the limits are at that time and whether work will affect your monthly benefits.

When you reach your full retirement age, you can earn as much as you are able and still get all of your Social Security benefits.

The full retirement age is 66 for people born in 1943 through 1954, and it will gradually increase to age 67 for those born in 1960 and later. To help you decide the best time to retire, see the Social Security Retirement Benefits page.

Contacting Social Security

For more information about Social Security programs, visit the Social Security Online Services section. In addition to using the Social Security website, you can call the Social Security office toll-free at 1-800-772-1213 from 7 a.m. to 7 p.m., Monday through Friday. All calls are treated confidentially. If you are deaf or hard of hearing, you can call the TTY number, 1-800-325-0778.
https://www.ssa.gov/onlineservices/

http://www.veteranprograms.com/id647.html
VA Life Insurance

It's hard to know what the future holds, but VA life insurance programs have you covered. VA provides Veterans, Service members & their families with $1.3 trillion in insurance coverage each year giving you the peace of mind that comes from knowing your family is financially protected. Many Veterans find VA life insurance to be a high-quality option and often the only option.

You can learn about the various programs offered along with application deadlines that apply to each of them by visiting the following two websites:

http://explore.va.gov/?utm_source=Life%20Insurance%20Benefit%20Email&utm_medium=Email&utm_campaign=ExploreVA
http://explore.va.gov/life-insurance?utm_source=Life%20Insurance%20Benefit%20Email&utm_medium=Email&utm_campaign=ExploreVA
Special Pension for Veterans' Aid and Attendance

The VA offers Aid and Attendance as part of an "Improved Pension" Benefit that is largely unknown. This Improved Pension allows for Veterans & surviving spouses who require the regular attendance of another person to assist in eating, bathing, dressing, undressing, medication dosing, or taking care of the needs of nature to receive additional monetary benefits. It also includes individuals who are blind or a patient in a nursing home because of mental or physical incapacity. Assisted care in an Assisted Living facility also qualifies.

This most important benefit is overlooked by many families with Veterans or surviving spouses who need additional monies to help care for ailing parents or loved ones. This is a "Pension Benefit" and IS NOT dependent upon service-related injuries for compensation. Aid and Attendance can help pay for care in the home, Nursing Home or Assisted Living facility. A Veteran is eligible for up to $1,788 per month, while a surviving spouse is eligible for up to $1,149 per month. A Veteran with a Spouse is eligible for up to $2,120 per month and a Veteran with a Sick Spouse is eligible for up to $1,406 per month*.

To receive this benefit, one must contact the VA and fill out the necessary forms. It is called "The Special Pension for Veterans' Aid and Attendance".

Eligibility Requirements

Must have served at least 90 days of active duty with at least one day during a period of war.
Must have anything other than a Dishonorable discharge.
A surviving spouse must have been married to the veteran at the time of his passing.
Must require the assistance of another person to perform some of the daily activities of living.
Must meet income & countable asset criteria established by the VA. (Current cap is $20,000 worth of assets.)

Must be 65 years and older or totally disabled.

Eligible Periods of War

World War II: December 7, 1941 - December 31, 1946, inclusive. If the veteran was in service on December 31, 1946, continuous service before July 26, 1947, is considered World War II service.

Korean conflict: June 27, 1950 - January 31, 1955, inclusive.

Vietnam era: The period beginning on February 28, 1961, and ending on May 7, 1975, inclusive, in the case of a veteran who served in the Republic of Vietnam during that period. The period beginning on August 5, 1964, and ending on May 7, 1975, inclusive, in all other cases.

Persian Gulf War: Aug 2, 1990, thru date to be prescribed by Presidential proclamation or law.

Click this link for the form: http://www.vba.va.gov/pubs/forms/VBA-21-2680-ARE.pdf
---
House Appropriators Approve VA Senior Executive Bonus Ban

It's about time !

Senior executives at the Veterans Affairs Department would not receive bonuses in fiscal 2017 under a major House spending bill approved by an appropriations subcommittee on Wednesday.

The fiscal 2017 Military Construction and Veterans Affairs Appropriations measure now heads to the full House Appropriations Committee, and includes a provision that prohibits the department from using any funds in the legislation for senior executives' performance awards. It's the first time the language has been included in the base MilCon-VA spending bill. An amendment banning bonuses for all VA senior executives was successfully added to the fiscal 2016 MilCon-VA legislation, but was not included in the eventual omnibus package Congress had to pass at the end of last year to avoid a government shutdown. There have been other legislative efforts over the past few years to limit or prohibit VA's senior executive corps from receiving annual performance awards, which they are eligible for under Title 5.

Rep. Sanford Bishop, D-Ga., said during Wednesday's brief markup that he was "not particularly pleased" about the measure's inclusion in the overall bill. "As I've stated over the last three years, this language will not provide any solution in the short term, and in fact may have more long term consequences and compound the very problem it attempts to address," said the ranking member of the Military Construction, Veterans Affairs, and Related Agencies Appropriations Subcommittee. "All the language will do is make the VA a less attractive option than other agencies when it comes to recruiting and retaining quality executive leaders."

Rep. Sam Farr, D-Calif., said he didn't "totally understand" the measure to prohibit all VA senior executives from receiving bonuses, mentioning the work of Elizabeth (Lisa) Freeman, who is the director of the VA Palo Alto Health Care System in California. Freeman was temporarily tapped in 2014 to help fix the problems at the Phoenix health care center, where the scandal over excessive waiting times for veterans seeking appointments erupted. "I just think we need to understand what the implications are [of banning all bonuses] because we don't want to lose people like Lisa Freeman, and they are in government all over the place," said Farr. The Democrat, who is retiring from Congress when his term is up in January 2017, noted the wide disparity between hospital administrator salaries in the public and private sectors, particularly in a place like Silicon Valley.

Jennifer Hing, spokeswoman for the majority on the House Appropriations Committee, said the panel "had many member requests for similar language," when asked who had pushed for inclusion of the measure prohibiting performance awards for all VA senior executives.

The fiscal 2017 MilCon-VA bill appropriates money for housing, training and equipment for military personnel and funds vets' benefits and programs. The legislation provides $81.6 billion in discretionary funding, $1.8 billion more than the fiscal 2016 level. That discretionary funding figure includes $73.5 billion for the VA alone; adding mandatory funding to the number, the legislation includes a total of $176.1 billion for the VA.
---
Assistant Inspector General Testifies Before House Committee on Veterans' Affairs on Mismanagement and Data Manipulation at the Philadelphia and Oakland VA Regional Offices

CONGRESSIONAL TESTIMONY

Linda A. Halliday, Assistant Inspector General for Audits and Evaluations, testified before the Committee on Veterans' Affairs, United States House of Representatives, on the results of the Office of Inspector General's recently published reports that substantiated allegations of mismanagement and data manipulation at the Philadelphia, Pennsylvania, VA Regional Office and allegations of claims mismanagement at the Oakland, California, VARO. Ms. Halliday told the Committee that OIG identified serious issues at the Philadelphia VARO involving mismanagement, and that OIG made 35 recommendations for improvement encompassing operational activities relating to data integrity, public contact, financial stewardship, mail mismanagement, and other areas of concern. Ms. Halliday also stated that Oakland VARO staff had not processed a significant number of informal requests for benefits found in October 2012 that dated back as far as July 2002 and improperly stored formal claims. Furthermore, management's poor recordkeeping practices precluded OIG from confirming that VARO staff processed all of the informal claims or if the initial list contained 13,184 informal claims. Ms. Halliday was accompanied by Ms. Nora Stokes, Director, OIG Bay Pines Benefits Inspection Division and Mr. Brent Arronte, Director, OIG San Diego Benefits Inspection Division.

OIG's Top Physician Tells Senate Veterans' Affairs Committee VHA Must Make Quality Health Care Its Most Important Mission

Dr. John D. Daigh, Jr., AIG for Healthcare Inspections, accompanied by Mr. Gary K. Abe, Deputy AIG for Audits and Evaluations, testified before the Committee on Veterans' Affairs, US Senate, to discuss OIG's health care reviews & audits of programs and performance of the Veterans' Health Administration. Dr. Daigh testified that VHA is at risk of not performing its chief mission to deliver high quality health care as the result of several intersecting factors:

1) VHA has several missions, and too often management decisions compromise the most important mission of providing veterans with quality health care;

2) leadership has too often compromised national VHA standards to meet short term goals;

3) the Veterans Integrated Service Networks (VISN) do not consistently support local VA Medical Centers to encourage success and proactively address areas of risk;

4) resource management data gaps make the cost-effective delivery of a national benefit challenging, and

5) VHA's internal processes are inefficient & make the conduct of routine business unnecessarily burdensome. Dr. Daigh reported that the issues confronting VHA are issues that OIG has long reported as serious and in need of attention at the VA Central Office, at the VISN, and at the facility levels & that OIG will continue to do so until we see that lasting change has occurred.

OIG Criticizes Office of Information and Technology Officials' Response to Improper Access of VA Network by Contractors While Working in China and India

Seven years after the 2006 data breach, VA information security employees still reacted with indifference, little sense of urgency, or responsibility concerning a possible cyber threat incident. Austin Information Technology Center (AITC) Office of Information and Technology (OIT) employees failed to follow VA information security policy and contract security requirements when they approved VA contractor employees to work remotely and access VA's network from China and India. One accessed it from China using personally-owned equipment (POE) that he took to and left in China, and the other accessed it from India using POE that he took with him to India and then brought back to the United States. After the Acting Chief Information Officer (CIO) learned of this improper remote access, he gave verbal instructions for it to cease; however, VA information security employees at all levels failed to quickly respond to stop the practice and to determine if there was a compromise to any VA data as a result of VA's network being accessed internationally. Further, OIG found that a VA employee, as well as other VA contractor employees, improperly connected to VA's network from foreign locations.

Patient-Centered Community Care Contracts Cost VA $14.9 Million More Than if VA Used Non-VA Care Program To Purchase Same Health Care Services

In April 2014, OIG received a request from the U.S. House of Representatives Committee on Appropriations to review VA's Fiscal Year 2014 Patient-Centered Community Care costs and the $13 million cost savings estimate presented in VA's budget submission. OIG could not attest to the reliability and accuracy of VA information regarding the methodology and calculation of the PC3 cost savings estimate. Our analysis of available PC3 data determined that inadequate price analysis, high up-front contract implementation fees, and low PC3 utilization rates impeded VA from achieving its $13 million PC3 cost saving estimate. OIG found that in FY 2014 PC3 cost about $14.9 million more than if VA had used the non-VA care program to purchase the same health care services. VA assumed that the PC3 contractors would develop adequate provider networks; VA medical facilities would achieve desired 25 to 50 % contract utilization rates; and accrued PC3 cost savings for health care services would more than offset the contractors' fees. These flawed assumptions contributed to significant PC3 contract performance problems and a 9 % PC3 utilization rate in FY 2014. OIG recommended the Interim Under Secretary for Health revise VA's PC3 cost analyses and address VA's low PC3 utilization rates. Additionally, OIG recommended the Executive Director, Office of Acquisition, Logistics & Construction, ensure all required contract documents are maintained in the PC3 contract files.

OIG Makes Nine Recommendations To Improve Access to Care and Completeness of Medical Records at VA Maryland Health Care System

OIG conducted a review in response to concerns raised by Senator Barbara Mikulski regarding lapses in access and quality of care issues at the VA Maryland Health Care System. The purpose of this review was to determine the extent to which those concerns had merit. OIG substantiated delayed access for a patient at the Perry Point campus and identified some contributing factors, including insufficient primary care provider staffing. OIG substantiated that the system experienced challenges in providing timely access to orthopedic surgical services but had developed an action plan to address these issues prior to our visit. OIG did not substantiate concerns that a second patient experienced delays in service delivery or cancer diagnosis at the urgent care center at Perry Point. OIG also did not substantiate allegations related to a third patient's diabetes and diabetic neuropathy pain; however, OIG found that community health care information was not included in the patient's electronic health record because of provider documentation lapses and, possibly, a backlog of documents waiting to be scanned. OIG further found that the system's policy for tube-feeding nutrition did not comply with all requirements. OIG made nine recommendations.

OIG Recommends Better Controls on Date Stamping Equipment & Refresher Training at Boston, MA, VA Regional Office

OIG substantiated that a Veteran Services Officer (VSO), accredited and employed by the Veterans of Foreign Wars (VFW), Department of Massachusetts, manipulated or attempted to manipulate dates of claims at the Boston VA Regional Office (VARO). OIG also found evidence indicating the VSO may have engaged in a similar manipulation scheme at the VARO in Togus, Maine. The VSO secretly date stamped multiple blank documents, providing the opportunity to cut, attach, and photocopy these dates onto claims documents for other claimants. Manipulation of dates of claims appeared to be a routine practice dating back to at least July 2013. OIG found about 25 benefits claims in the VSO's workspace that had not been submitted to the VARO for processing; some of the claims dated back to October 2013. OIG could not identify claims where the VSO may have altered the actual dates of claim because there is no audit trail that tracks claims submitted by individual VSOs. Untimely processing by the VSO impedes the VARO's ability to initiate required development actions and results in veterans waiting longer for their claim to be processed. The VSO was able to manipulate dates of claims to cover up the untimely submission of claims because VARO management did not ensure only authorized staff accessed and used its date stamping equipment. Additionally, VARO management did not ensure the keys needed to unlock and operate date stamping machines were securely stored. Rather, keys were stored in unlocked desk drawers near the date stamping machines. Further, manipulation of dates of claims compromised the data integrity of claims processing timeliness and introduced delays in processing benefits claims. OIG recommended the Under Secretary for Benefits implement plans to ensure only authorized staff at the Boston VARO use date stamping equipment and that they receive refresher training on securing date stamping equipment.

OIG Finds Mismanagement and Distrust Impede Philadelphia, Pennsylvania, VARO Operational Effectiveness

In late May 2014, OIG began receiving a number of allegations through the VA OIG Hotline of mismanagement at the Philadelphia, PA, VARO. Many of these allegations included indicators that staff had a serious mistrust of VARO management. On June 19, 2014, OIG benefits inspectors, auditors, and criminal and administrative investigators began a comprehensive review of conditions at the Philadelphia VARO. Overall, OIG staff conducted over 100 interviews with VARO management and staff to assess the merits of multiple allegations of wrongdoing. OIG substantiated serious issues involving mismanagement and distrust of VARO management impeding the effectiveness of its operations and services to veterans. Overall, OIG made 35 recommendations for improvement at the Philadelphia VARO, encompassing mismanagement of VA resources resulting in compromised data integrity, lack of financial stewardship, and lack of confidence in management's ability to effectively manage workload, to include mail management and in protecting documents containing personally identifiable information. There is an immediate need to improve the operation and management of this VARO and take actions to ensure a more effective work environment. Further, the extent to which management oversight has been determined to be ineffective and/or lacking requires Veterans Benefits Administration's (VBA) oversight and action. It is imperative to ensure VBA leadership and the VARO Director implement plans to ensure the unprocessed workload OIG identified is processed and to provide appropriate oversight that is critical to minimizing the potential future financial risk of making inaccurate benefit payments. This includes maintaining oversight needed to ensure all future workload is processed timely and in ensuring the accurate and timely delivery of benefits and services.

Delays at Memphis, Tennessee, VA Emergency Department Deemed Unavoidable Given Patient Population, Progress Noted Since Last Review

OIG conducted an inspection in response to complaints about the timeliness and quality of care in the Emergency Department (ED) and Primary Care of the Memphis VA Medical Center (facility), Memphis, TN, which is part of Veterans Integrated Service Network (VISN) 9. OIG did not substantiate the allegation that Memphis ED personnel were inattentive and failed to provide timely care. The patient was triaged appropriately on arrival. The 4-hour delay the patient experienced before leaving without being seen by an ED provider was unfortunate yet unavoidable due to the patient population in the ED at the time of the patient's visit. OIG did not substantiate the allegation that Primary Care provider assistants were inattentive to the patient's requests for medical help via phone and VA's electronic secure messaging system. Primary Care clinic staff responded to the patient's requests, and the patient received the services he requested. While OIG found occasional delays in responding to the patient's requests, overall, delays were not typical. OIG substantiated the allegation that VA refused to pay for private facility care; however, this decision was based on Federal regulations. OIG substantiated the allegation that the facility faxed incorrect records to the ED of a private hospital. This was attributed to human error by a staff member at the facility, and as a result, the facility changed its process for providing medical information to other hospitals. OIG found that the new process was being followed at the time of our visit; therefore, OIG made no recommendation. OIG did not substantiate the allegation that the facility ignored recommendations or postponed implementation of actions recommended by the OIG in previous reports. OIG made no recommendations.

OIG Recommends Strengthening Teleradiology Oversight at Central Arkansas Veterans Healthcare System, Little Rock, Arkansas

OIG reviewed the Central Arkansas Veterans Healthcare System (CAVHS) Teleradiology Reading Center (TRC) to determine the merits of an allegation that radiologists stopped reading exams for CAVHS patients when they had reached their minimum Relative Value Unit (RVU) level and then performed fee-basis interpretations for other VA facilities during their tours of duty under a TRC agreement. OIG did not substantiate the allegation that CAVHS radiologists inappropriately performed fee-basis interpretations for other VISN 16 medical facilities during their scheduled duty hours. Our review of 7,657 interpretations between January 1, 2014, and June 30, 2014, determined that CAVHS radiologists conducted their TRC interpretations during non- duty hours. OIG did not find that radiologists stopped performing radiology interpretations for CAVHS patients when they had reached their minimum production level. However, OIG found VISN 16 could improve their controls to add more reliability to their determinations that radiologists performed TRC interpretations during non-duty hours. Of 7,657 interpretations, OIG identified 384 interpretations that appeared radiologists started or accessed during duty hours. OIG used data not accessed by VISN staff and identified the actual time radiologists dictated their interpretation. OIG determined radiologists made all 384 interpretations during non-duty hours. OIG also found that CAVHS radiologists' timecards did not accurately show their official weekend tour of duty and VISN 16 had not reviewed the TRC agreement in the past 5 years. OIG recommended the Interim VISN 16 Director review the time interpretations started and ended to ensure radiologists perform TRC interpretations during their non-duty hours, establish policy on an official tour of duty for weekend duty, and require annual certification of the TRC agreement.

Combined Assessment Program Reviews

In April 2015, OIG published six Combined Assessment Program (CAP) reviews containing OIG findings for the facilities listed below. The purpose of the CAP reviews was to evaluate selected health care facility operations. Topics reviewed may vary due to differences in services provided at each facility, the need to follow up on previous CAP findings, or the rotation of CAP review topics over time. The reviews covered the following nine activities:

(1) Quality Management,
(2) Medication Management,
(3) Coordination of Care,
(4) Magnetic Resonance Imaging Safety,
(5) Acute Ischemic Stroke Care, (
(6) Mental Health Residential Rehabilitation Treatment Program,
(7) Emergency Airway Management,
(8) Environment of Care, and
(9) Surgical Complexity.
VA Puget Sound Health Care System, Seattle, WA & Dayton VA Medical Center, Dayton, OH

Martinsburg VA Medical Center, Martinsburg, WV

Veterans Health Care System of the Ozarks, Fayetteville, AR

CAP Summary – Evaluation of Quality Management in VHA Facilities FY 2014 VA Palo Alto Health Care System, Palo Alto, CA

Community Based Outpatient Clinic Reviews

In April 2015, OIG published three Community Based Outpatient Clinic (CBOC) reviews containing OIG's findings at select CBOCs and primary care clinics that fall under the oversight of the parent facilities listed below. The purpose of the CBOC reviews was to evaluate four operational activities:

(1) Environment of Care
(2) Alcohol Use Disorder,
(3) Human Immunodeficiency Virus Screening
(4) Outpatient Documentation.

Veterans Health Care System of the Ozarks,

Fayetteville, Arkansas

VA St. Louis Health Care System, St. Louis, Missouri

Ralph H. Johnson VA Medical Center, Charleston, South Carolina

ADMINISTRATIVE CLOSURES

As a result of a review of OIG decision making practices on closing reviews administratively, the Deputy Inspector General instituted a new policy requiring coordination of administrative closures within the Immediate Office of the Inspector General, the Office of the Counselor to the Inspector General & the Release of Information Office. This process will ensure consistency in decision making regarding when & how public release of related documents is handled. The Deputy Inspector General also directed a retrospective review of administrative closures by the Office of Healthcare Inspections from FY 2006 to present. Based on this review, OIG has published administrative closure reports on the OIG website, publishing 115 in April. Please review Table 1 at the end of this report for a full list of Administrative Closures published in April 2015.

CRIMINAL INVESTIGATIONS

Former VA Fiduciaries Indicted for Misappropriation by a Fiduciary

A former VA appointed fiduciary, who was also an administrator of a nursing home, was indicted for misappropriation by a fiduciary. An OIG investigation determined that the defendant embezzled more than $313,000 from a veteran's benefit payments. A second former VA fiduciary was indicted for theft of Government funds. An OIG investigation determined that the defendant stole $69,686 in VA funds intended for a veteran and used the money for personal expenses.

Contract Employee Pleads Guilty to Mail Fraud

A former employee of a VA Home Based Primary Care contractor pled guilty to mail fraud. An OIG and U.S. Secret Service investigation revealed that the employee stole approximately $75,000 from an 87-year-old blind veteran beneficiary for whom she was entrusted to care and pay bills. The defendant wrote checks to herself and forged the veteran's signature with his signature stamp. The defendant purchased a motorcycle and a sports utility vehicle with the stolen funds, both of which were seized during the investigation. The defendant also admitted to gambling a significant portion of the money away.

Northampton, Massachusetts, VAMC Nursing Assistant Charged with Assaulting Disabled Veteran

A Northampton, MA, VAMC nursing assistant was charged with assaulting an elderly disabled veteran. An OIG and VA Police Service investigation revealed that the defendant forcefully took the veteran to the ground during a psychiatric intervention causing injury. The defendant continued to verbally and physically assault the veteran after the patient had been taken to his room.

Anesthesiologist Pleads Guilty to Theft of Government Property and Simple Possession

A University of California, Los Angeles (UCLA), anesthesiologist pled guilty to theft of Government property and simple possession of a controlled substance. A multi-agency investigation revealed that while completing a rotation at the West Los Angeles, CA, VAMC and providing anesthesia care to a veteran in surgery, the defendant collapsed due to sublingual ingestion of clonazepam and injection of multiple controlled substances.

Here is what has happened in Indiana alone in lawsuits and settlements

NIHC Marion

Wrong Diagnosis Or Misdiagnosis (Original Diagnosis is Incorrect) $50,000.00
Failure to Supervise; Failure to Recognize a Complication $10,047.45
Failure to Recognize a Complication $50,000.00

NIHC Indy

Failure To Treat; Failure To Diagnose (Patient Has No Disease or Condition) $65,000.00
Wrong Procedure or Treatment; Improper Technique $120,000.00
Delay In Diagnosis; Failure To Diagnose (Patient Has No Disease or Condition) $60,000.00
Failure to Ensure Patient Safety (Assault, Falls, Burns, Elopmen; Failure To Monitor $100,000.00
Failure To Report Patient Condition & Monitor; Improper Performance; Delay In Diagnosis $300,000.00
Failure to Monitor $200,000.00
Problems with Patient Monitoring in Recovery $25,000.00
Patient Monitoring Problem $50,000.00

Ft Wayne

Improper Performance; Improper Management $150,000.00
Improper Performance $250,000.00
---

This is addressed to all Hoosier Veterans that utilize the VA Marion, IN Gymnasium Facility

One of the best benefits that the VA provides is called KT. What is KT ? Simply put it is the Gym and workout equipment. The Gym in Marion at the VA Facility at Marion, IN Northern Indiana Healthcare Facility is a special place. It definitely provides and excellent place for veterans to help themselves by utilizing the equipment as well as the inside ability to walk miles and miles. And believe me they do. How do I know ? Because I am one of those veterans that utilize the facility 3 times a week.

But it also a place that veterans can leave off a little steam while riding the exercise bikes or walking on the treadmill. The staff at the Gym as it is referred to are Lisa Miller and George Lindsey. They are more than just VA personnel to the hundreds of veterans that come to the morning and afternoon sessions per week. They are someone that veterans can talk with while they are exercising and after exercising. Both Lisa and George are trained therapists in the physical sense but to us veterans they are just as much on the mental side as well.
When you think of multi-tasking that describes George and Lisa. Some veterans require that extra care and receive it from them. Others need that extra bit of encouragement and once again they both are there to assist us. While they can be a friend they also can and do become task masters in their jobs. Many a time either Lisa or George have stated "Get back on the bike Rick" or "How about getting on the treadmill Rick for 10 minutes or more". When I come into the Gym I am always met with the blood pressure cup from George and a get busy from Lisa. And you know what I would not have it any other way because these two people have no doubt saved my life with their concern on my health in the Gym and elsewhere with the VA.

Recently I had an problem with my legs which was the result of my diabetes. Rather than simply say you should get that looked at Lisa who was on duty that day said "Rick, I am going to call your Pac and get you looked at today" And she did. The same happened another time when I was not feeling up to pair & a phone call from the Gym quickly put me into the VA ER.
To sum it up Lisa and George and the other veterans who attend the Gym have became a "family" who actually care about each other, greets each other by their first names. And shows actual concern for each other. This is what no other health care service can or will provide. This is why the VA, the Gym and all the people at the facility from Lisa and George to Kathy Brown at travel who also goes way beyond her job description to serve the countless veterans who utilize the VA facility at Marion. If you you need help at Building 138 or elsewhere on the Campus go to Kathy. She may seem gruff sometimes but believe me she isn't. Other caring VA employees are Sue Germain, Dietician, the ladies in the various Pacs. The Patient Advocate, the ladies and gentleman in the Pharmacy. There are many others at the VA I know I am missing but I am thankful for their services. But to George, Lisa and Kathy and Sue I want to say thank you, you all make a big difference in my life and I truly appreciate you all.
---
Strawman Proposal To Close VA Makes Veterans Fearful
A straw man is a common form of argument and is an informal fallacy based on giving the impression of refuting an opponent's argument, while actually refuting an argument that was not advanced by that opponent.


Strawman Proposal

Benjamin Krause A "drastic" strawman proposal for VA closure of hospitals nationwide now has many veterans fearful of being left without health care.

The proposal is supposedly a preliminary recommendation that Veterans Health Administration be drawn down and that veterans be allowed to choice whether to get care at VA or not.

The VA Commission on Care issued what is now called a "Strawman Document" that asserts VA health care "is seriously broken and, because of the breadth and depth of the shortfalls, there is no efficient path to repair it."

Confused about what all the hubub is about? Isn't the above claim already well known? Is it ironic that the information name of the document in question is nicknamed for a type of logical fallacy? Was that intentional or was the author misguided about language and instead referencing Wizard of Oz?


Do you like the strawman proposal or hate it?


The commission is apparently fragmented because of a sharp disagreement on the politics of the VA wait list scandal, which was initially downplayed by certain veteran organizations and democratic presidential candidate Hillary Clinton. Seven of its members independently penned the recommendation.

In response, Disabled American Veterans (DAV) and other veteran orgs wrote a scathing letter to the committee about the document. DAV has long opposed the extent of "choice" many veterans seek, which would allow full choice of health care. DAV claims allowing veterans "choice" would outstrip funding for the ever growing VHA that never seems to end the laundry list of scandals.

DAV and these other orgs has long opposed the extent of "choice" many veterans seek, which would allow full choice of health care. Specifically, DAV claimed allowing veterans "choice" would outstrip funding for the ever growing VHA that never seems to end the laundry list of scandals.


Here is an excerpt from the letter on the DAV website:


"What is most unsettling about the "proposed strawman document" is the utter lack of consideration that veterans would want to improve and expand the VA health care system. There is also no discussion of how this proposal would affect the coordination of care, the quality of medical services and the health outcomes for veterans. While there are numerous references to "bold transformational change" and letting "the money follow the veteran," there is no discussion about strengthening the VA health care system for veterans who would choose to receive care at VA medical facilities rather than seek care from disparate community providers."

Thanks DAV, I sure hope you enjoy your fantastically high salaries that you pay yourselves on the backs of veterans' sympathy from donors and members.

Why is it that the same organization that opposes a veteran's choice to hire a lawyer is the same that opposes a veteran's choice of health care provider? Does DAV truly stand for us or its own interests?

One health care blogger, Suzanne Gordon, says the proposal is to "totally eliminate the Veterans Health Administration by 2035 and turn its taxpayer-funded functions over to the private sector." Gordon hyperbolically titled her blog post "Group Drafts Secret Proposal to End Taxpayer-Funded Veteran Care." The title has created quite a ruckus.

This is not the firs time Suzanne Gordon hammered against the Veterans Choice Program or those who support it. Gordon is actually an ivory tower intellectual whose writing supports VA health care initiatives and the union.

Back in reality, the plan was not secret and the recommendations within it do not include destroying the Veterans Health Administration. Instead, it calls for "drastic changes" because VA continues to fail its mission regardless of efforts to increase accountability.

Instead, the plan calls for a "closure of numerous VA healthcare facilities, with funding following the patients to community providers."

Opponents to privatization of any kind, including the Legion and Paralyzed Veterans of America, believe the report is actually a call to shut down veterans' health care.

Meanwhile, the Washington Monthly called current outrage against VA for current fraud and misconduct as being merely a policy conspiracy. This is basically what Hillary Clinton claimed during her interview with Rachel Maddow on MSNBC last October.

Clinton harkened back to her famous claim about the "vast right-wing conspiracy" that she said was attacking her husband during his presidency. Now, she and others like her claim the wait list scandals and apparent deaths are make-believe products of political theater.

Does Hillary Clinton have a clue? Are veteran service organizations out of touch with the pulse of modern veterans?
---
What do you think about the issues with "choice" and your health care?
Veterans Service Organizations Against Privatization and Strawmen

This letter was just sent to the Commission on Care by eight of the nation's largest Veterans Service Organizations on March 31, 2016
Ms. Nancy Schlichting, Chairperson Commission on Care
1575 I Street, NW, Suite 240
Washington, DC 20005
Dear Chairperson Schlichting:
On behalf of our combined 5 million members, the vast majority of whom use the VA health care system, we write to express our grave concerns with the "proposed strawman document" that was discussed and disseminated during your March meetings in Washington, DC. We appreciate opportunities we have had to discuss our concerns with the Commission and its staff, and hope to have similar ones in the future, but given the limited time remaining before your final report is due, we feel it necessary to present our objections to any proposal that would limit the Department of Veterans Affairs' (VA) ability to provide timely access to high-quality, comprehensive, and veteran-centric health care by reducing the role of the VA health care system from a provider of direct care to merely a payer of health care for veterans.
We are greatly alarmed by the content of the "proposed strawman document" that was developed and drafted outside the open Commission process by seven of the Commission's fifteen members – without the input or even knowledge of the other Commissioners. This document – which became the centerpiece of the Commission's discussions this past week – proposes to privatize veterans' health care and completely eliminate all VA health care treatment facilities within the next twenty years.
The Commission's Interim Report submitted to Congress last December stated that the "Guiding Principles" would require that "Deliberations and final recommendations…be data driven and decided by consensus" and "focus on ensuring eligible veterans receive health care that offers optimal quality, access, and choice." We certainly agree with these principles. We completely disagree, however, with the essence of the "proposed strawman document" that would completely transition veteran care to the community without properly evaluating how such change would impact the quality, access, and choice of health care for veterans.
The summary section of the "proposed strawman document" includes the following:
"VA facilities that are under-utilized will be dispensed with…No new facility construction or major renovations will occur… A BRAC-like process will begin to close the other facilities. All enrolled veterans should now be given the option of community care… A deliberate plan should be developed to transition the others to community care over the next two decades…"
– "Strawman Document", pages 19-20
In other words, all enrolled veterans would immediately be given the "choice" to switch to private health care paid for by VA; over the next two decades all VA hospitals and clinics would be closed; and the option to use VA health care would be phased out over the next two decades for all veterans, even those who are 100% service disabled and rely on VA for all of their complex health care needs as well as those who rely on specialized VA services that do not currently exist in the private sector, such as the Spinal Cord Injury and Disorder System of Care and the Polytrauma System of Care. In short, the VA health care system the nation's largest integrated health care system would be abolished if these proposed recommendations were adopted and implemented.
What is most unsettling about the "proposed strawman document" is the utter lack of consideration that veterans would want to improve and expand the VA health care system. There is also no discussion of how this proposal would affect the coordination of care, the quality of medical services and the health outcomes for veterans. While there are numerous references to "bold transformational change" and letting "the money follow the veteran," there is no discussion about strengthening the VA health care system for veterans who would choose to receive care at VA medical facilities rather than seek care from disparate community providers.
Instead, the proposed "Summary" section of the document simply asserts that, "…the current VA health care system is seriously broken, and… there is no efficient path to repair it." In addition, this provocative statement, repeated in different forms several times throughout the 34-page document, is not backed up by any evidence or data to sustain such a broad and unequivocal condemnation.
It is distressing that the authors of the "proposed strawman document" have ignored ample authoritative evidence and data presented to them that clearly contradicts these unsubstantiated allegations. For example, the Independent Assessment mandated by Congress concluded that: "VA performed significantly better, on average, on almost all 16 outpatient measures when compared with commercial, Medicare, and Medicaid HMOs" In fact, the Independent Assessment's conclusion is consistent with dozens of independent peer reviewed studies conducted over the past two decades, which is documented in Assessment B (Health Care Capabilities). As RAND recently said in a press release summarizing their findings, "…the quality of care provided by the VA health system generally was as good as or better than other health systems on most quality measures." (
www.rand.org/news/press/2016/02/08/index1.html
)
Last Dec., a number of organizations were provided an opportunity to present to the Commission our visions for the future of VA health care, based on feedback from our members – users of the system. We laid out a number of comprehensive reforms for the VA health care system, which were centered on veterans' health care needs and preferences. We proposed a number of transformative changes, including the development of local Veteran-Centered Integrated Health Care Networks to seamlessly integrate community care into the VA system to provide a full continuum of care for veterans. We called for VA to eliminate arbitrary federal access standards such as the current 40-mile & 30-day standards and allow decisions about when and where veterans can receive medical treatment to be clinical decisions made between a veteran and his or her doctor; not by legislators, regulators or bureaucrats. We recommended expanded public-private partnerships, a new Quadrennial Veterans Review strategic planning process and audits of VA's spending and a number of other serious reforms to evolve the VA system of care.
We believe that our recommendations, if adopted, would restore and sustain a veterans' health care system worthy of the men and women who served this nation with integrity and honor.
We are also supportive of VA's plan, with some recommended changes, and believe it too would put the VA health care system on a path to meeting veterans' needs in the future. However, we are convinced that the "end state" envisioned by the "proposed strawman document" would decrease access to high quality, comprehensive and truly veteran-centric care for millions of veterans, particularly those who were injured or made ill through their service. That is why we would strongly denounce the Commission's final report if the Commission recommends privatizing the VA health care system or making VA simply a payer of health care for veterans.
As you know, the law authorizing the Commission requires you to make recommendations about how, "…to improve access to health care through the Veterans Health Administration." Unfortunately, the "proposed strawman document" does not include options to strengthen VA health care; instead it calls for transitional changes towards eliminating the VA health system altogether within 20 years.
By contrast, we note that the Commission's work groups developed and reported last week on a number of ideas to improve and strengthen the VA health care system, some of which are similar to elements in our framework. While we do not agree with all of the work groups' findings or recommendations, we welcome a discussion with the Commission about how to find common ground among our recommendations and improve health care for America's veterans.
We are confident that any objective, unbiased analysis of all the relevant data and evidence about the VA health care system compared to private sector health care will demonstrate the benefits of maintaining and strengthening a dedicated veterans' health care system. We look forward to continued discussions on these vital matters and working with you to develop and implement real reforms designed to fulfill the promise to America's veterans, especially those who have been injured or made ill as a result of their service.
Respectfully,

GARRY J. AUGUSTINE - Exe Dir. - Washington Headquarters - Disabled American Veterans
VERNA L. JONES Executive Director The American Legion
ERNESTO P. HERNANDEZ III National Adjutant - Military Order of the Purple Heart
RICK WEIDMAN Exe Director for Policy & Government Affairs Vietnam Veterans of America
ROBERT E. WALLACE Executive Director Veterans of Foreign Wars of the United States
SHERMAN GILLUMS, JR. Executive Director Paralyzed Veterans of America
JAMES B. KING Executive Director AMVETS
PAUL RIECKHOFF - Founder & Executive Director - Iraq & Afghanistan Veterans of America
Key facts about the Veterans Health Administration


The Department of Veterans Affairs health-care system is the focus of the appointment scheduling scandal that generated calls for VA Secretary Eric K. Shinseki's resignation. But the system, central to the massive agency, has been plagued with service delays & scheduling manipulation for years.

Enrollees: About 9.3 million of the nation's 22 million veterans are enrolled in the VA health-care system. Veterans qualify for health-care benefits if they have served in the active military and have not been dishonorably discharged.

Facilities: The VHA is home to the largest integrated health-care network in the nation, with 150 VA hospitals & 820 outpatient clinics, as of 2013. The agency operates at least 1 medical center in each state, as well as in the District of Columbia and Puerto Rico.

Utilization: The health system handled about 84 million outpatient visits in 2012, representing a 23% increase compared with 2008. In March of 2015 it was projected that 6.7 million patients probably would use the network, representing a 17% increase compared with 2009. In the VA's 2010 national survey of veterans, 16% of respondents said they use the system as their primary source of health care, while 35% said they use it as a safety net and 32% indicated they don't plan to use it.

VA Inspector General's report on hospital allegations


A watchdog report substantiated allegations that VA health clinics used inappropriate scheduling practices that concealed treatment delays.

Patient satisfaction: Despite its troubles, the VA health system earned marks equal to or better than networks in the private sector in the 2013 American Customer Satisfaction Index. The health system earned overall satisfaction indexes of 84 for inpatient care and 82 for outpatient services, while the U.S. hospital industry earned scores of 80 & 83, respectively. Jacob Gadd, the American Legion's deputy director for health care, said the scores probably reflect "pride among veterans that there's a system for them that understands their unique needs." A history of scheduling problems: Since 2005, the VA inspector general's office has issued 18 reports identifying appointment scheduling problems, some resulting in long wait times and having a negative effect on patient care. In 2010, a top VA official issued a memo to the department's medical centers listing 17 schemes that VA clinics were known to be using to cover up treatment delays. The memo said the practices would not be tolerated.

Spending: In general, slightly more than 40% of the VA's annual budgets went toward medical care between 2000 & 2013, although the percentage dipped last year to 38% of the VA's $139 billion budget for benefits and services. The VA spent $52.5 billion on hospital & medical care in 2013, more than double its expenditures in that category for 2000.

Staffing: VHA employees accounted for nearly 89% of the VA's 278,565 workers in 2008. An audit two years ago determined that the agency had not developed an effective method for determining whether staffing levels were appropriate at any given clinic. VA health official Thomas Lynch said at a hearing Wednesday that the department is not sure whether it needs to add or shift personnel to address the scheduling problems.

Origins: The first national effort to provide medical care to veterans started in 1812, with the Naval Home in Philadelphia, according to a VA history. The U.S. government created homes for disabled veterans after the Civil War, with the facilities offering limited medical care at first and eventually providing hospital-level care.


VA: LOST RECORDS, HANG UPS, AND…
By Bob Gutsche, VietNow National VA Chairman


As part of a new program, the VA is issuing a Veterans Choice card as a way to help veterans with the long wait times for health-care appointments. This gives veterans who have waited over thirty days for appointments or who live over forty miles from a VA facility, the opportunity to see a private doctor instead of a VA facility. As part of a new program, the VA is issuing a Veterans Choice card as a way to help veterans with the long wait times for health-care appointments. The one requirement for use of the card is that the veteran must contact the VA and get permission to use the Veterans Choice card, rather than just going to a doctor's office for care. Some veterans are showing up at emergency rooms only to discover that the card is not valid. In fact, many doctors do not fully understand the process to provide service to card holders and how to bill for services. This program could be a great help to many veterans, but it seems that the VA could have done a much better job of rolling out the program.


Help for hearing-impaired veterans


The number one claim for service-connected disability right now is for hearing loss – and veterans are waiting a long time to get their initial evaluation for their hearing loss due to the large number of claims and the small number of audiologists available to administer the tests. Legislation H.R. 353, the Veterans Access to Healthy Hearing Act, has been introduced to effectively alleviate the long waits for evaluations. This legislation would allow for veterans to utilize hearing specialists in their own community. This had previously been introduced in the 113th session of Congress, and was well received by the Veterans Affairs Committee. This should help to alleviate the long wait times and the travel time for veterans waiting to be tested. And what a great use of the VA's new Veterans Choice card this would be.


Why won't you talk to me?


The VA has seven dedicated call centers around the country to respond to veterans inquiring about their benefit claims. So why are calls going unanswered, ignored, or hung up on? Veterans calling the call centers are subjected to long waits of up to an hour, and many just give up, feeling that they are being discounted. Recent statistics show that in 2014, 55 % of veterans' calls never got through to a representative. And so far in 2015, the number has increased to 59 %. Veterans calling the call centers are subjected to long waits of up to an hour, and many just give up, feeling that they are being discounted. To add to the frustration, the VA has established guidelines that require the call-center employees to spend less than ten minutes on each call. This gets frustrating when the veteran has a complicated claim. Employees who exceed the allocated time too often can be subject to disciplinary action, including termination.


Meanwhile at a different call center


Even more disturbing is when a homeless veteran calls the VA National Call Center For Homeless Veterans. Those homeless veterans calling for help end up with an answering machine to take their inquiry, and are not referred to a medical center. Investigations have revealed that call-center counselors often did not log in or spend the entire day logged into the telephone system. Night-shift counselors were not logged into the system an average of four hours each evening, thereby causing incoming calls to be forwarded to an answering machine. In total, there were identified 40,500 missed opportunities where the call center did not refer the veteran to a medical center or where referrals were closed without assurance that the homeless veteran was provided the needed care.

Does anyone give a damn about our nation's veterans?


The VA has begun an in-depth evaluation of a correlation between Gulf War service and brain cancer among certain Gulf War veterans. The study of incidence of brain cancer among veterans who may have been exposed to chemical weapon agents during the demo-lition of the munitions depot in Khamisiyah, Iraq, during March of 1991 should be concluded by this spring.

For more information about Khamisiyah depot, go to www.gulflink.osd.mil/library/kham_info.jsp


Fourteen thousand unprocessed veterans claims – some dating back to the 1990s – were improperly filed and then lost, at the Oakland VA office.

In 2012, staff from the VA's Office of Inspector General was in the Oakland VA office to help sort out problems in the office, and discovered the files secreted away in a filing cabinet.

In July of 2014, the Inspector General's Office staff paid an unannounced visit to the Oakland VA office, and it appears that none of the records could be located. At the present time, the office has approximately 30,000 veteran's claims that are pending in excess of 125 days.

Closely following the case, Rep. Doug LaMalfa, (R-Oroville, CA) had already heard about veterans getting the runaround, and said, "If those records are unfindable . . . then someone needs to pay a price for allowing that to happen."


Long Wait-Times At VA Hospitals Haven't Improved


April 14, 2015 - An investigation has found that wait times are not improving at VA hospitals, especially those located in the South. Meanwhile, a 60 year-old Navy vet has been awarded $21 million after he received inadequate care that left him trapped in his body with "locked-in syndrome."

January 29, 2015 - The family of a vet who died of melanoma was awarded $900,000 by the VA hospital to settle allegations of malpractice due to treatment delays. VA Puget Sound has paid out $15 million since 2001 for 16 wrongful deaths & 33 major injuries that were preventable.

October 14, 2014 — A federal judge has awarded $725,000 to a 75 year-old veteran who was permanently paralyzed during a botched surgery at a VA hospital in Arkansas.

Examples of VA Hospital Malpractice Claims
Delayed care resulting in worse diagnosis or death
Wrong diagnosis of a disease or cancer
Failure to diagnose or treat Post-Traumatic Stress Disorder (PTSD)
Surgical errors (such as leaving a foreign object inside a patient)
Infection from non-sterile equipment, lack of bed-sheets
Inadequate treatment of a disease
Medication errors
Unneeded medical procedures resulting in injury

"Secret Wait List" Linked to Veteran Deaths


April 2014 - At least 40 American veterans died while waiting for treatment at the Phoenix VA hospital. According to CNN, they were placed on a "secret wait list" to avoid scrutiny by officials in Washington.

"Secret Wait List" Linked to Veteran Deaths

April 2014 — At least 40 American vets died while waiting for treatment at the Phoenix VA hospital. They were placed on a "secret wait list" to avoid scrutiny by officials in Washington.

A former doctor with over two decades of experience at the hospital told CNN that the hospital shredded evidence to hide the fact that 1,400-1,600 vets waited months or years before getting an appointment. Nationally, VA hospitals are supposed to provide care within 14-30 days.

Investigators found over 7,000 veterans on backlog lists at just a few hospitals, including some who died while frantically seeking appointments.

Slipped Through the Cracks

In one example, 71 year-old Navy veteran Thomas Breen visited the Phoenix VA hospital in Sept 2013 complaining of blood in his urine. Breen had a history of cancer, and the emergency physician recommended an "urgent" appointment with a urologist within the week. Breen was sent home. Over the next few months, his family members called repeatedly to request an appointment. By the time they got an appointment in December, Breen was already dead from stage-4 bladder cancer.


In the Last 12 Month Period I Have Had 6 Doctors 3 I actually met


This is starting to become a complete joke. I have had 6 doctors assigned to my clinic in a 12 month period. I actually met 3 of them 1 time. Out of the 6 doctors 3 were extremely competent. As I have stated in earlier post I have absolutely no problem with the quality of care and the skills of of the medical personnel, when you actually get to meet them.

I have not been informed that my 6th doctor will be leaving. I seen her in July of this year (2015) and I had a appointment scheduled with her again in September of this year. But alas is it not to be. Today I was informed by a VA employee that the good doctor was leaving. I say good doctor because she was just that a great doctor.

Whatever is going on in VISN 11 at the Marion VA Hospital that they cannot seem to hold on to their doctors ? They have a fantastic KT Department and a Physical Therapy Section. Their CATSCAN and Ultrasound Technician are top notch. The Optometry and Podiatrist Doctors are 100%, however and this time at no fault of the VA we will be losing the Podiatrist soon do to her retiring after a long successful career. The two VA employees of the KT program at the Gymnasium are there for the veterans 110%. Lisa and George will go that extra mile for the patients and will work with you to make your experience at the Gym a successful one.

Sue Germaine the VA Dietician and Ann Friend, Diabetic Nurse are also angels in disguise who are really concerned for their patients. I have had the pleasure to have worked with them several years. However it seems now we have lost Ann Friend now at Marion. Another individual who always makes an individual veterans feel like they are not a bother id the Travel Clerk Kathy Brown. Her sometimes dry humor makes you sometimes forget that ache in the back or the shortness of breath. She a in all the others mentioned here become an extended part of the a VISN 11 veterans "family".

Now the reason I am giving praise is two fold. One, is because those mentioned do deserve it. And secondly, if VISN 11 can maintain this quality of medical personnel why not the Primary Care Physicians ? Is a pay thing ? I do not think so. I think it is a work load problem. I also feel it is a upper management micromanagement problem. I believe the doctors are good doctors, at least the 3 I met were. But each of these doctors left the system in less then 2 months in the position.

When a doctor picks up a new patient as in a patient takes on a new doctor there is a period of time that both of these individual require to establish a trust. Sometimes that period is instantaneous other times may be days, weeks and even months. Getting to know a veteran is as important for the doctor to do as is the doctor diagnosing that veteran's illnesses' and ailment's. When will the VA realize that it is their responsibility to the veteran to treat them as human and not just a series of 4 numbers.
U.S. Declared War On Vet Homelessness & It Actually Could Win
This is a tale of two cities. In New Orleans, there are signs of hope that veteran homelessness can be solved. But Los Angeles presents a very different picture.
Daniel Harmon, a veteran of the wars in both Afghanistan and Iraq, looks out the window of his room at the Hollywood Veterans Center in Los Angeles. The facility provides housing to homeless vets.
Under the deafening highway noise of the Pontchartrain Expressway in central city New Orleans, Ronald Engberson, 54, beds down for the night. Engberson got out of the Marines in 1979, plagued even back then by problems with drugs and alcohol. He says that's mostly the reason he's been homeless the past 10 years.
"My longest stretch sober was 14 months," he says. "Being out there on the streets, it's tough."
About 50,000 vets are homeless in America. In 2009, then-VA Secretary Eric Shinseki declared that all of them would have housing by this year. At the time, even inside the VA that goal was considered aspirational at best. But last year, cities across the country said it was looking achievable. New Orleans was the first to declare, in January, that the city had done it.
So if New Orleans has zero homeless vets, why was there a Marine sleeping under the expressway?
It's called "functional zero," according to Melissa Haley, director of supportive services at Volunteers of America in New Orleans.

"Homelessness is a continuous process. There's a veteran right now who is in a home who could very well be homeless tomorrow," she says. "Functional zero is defined as having a process and the resources in place where we can immediately house a veteran."
Marine Corps veteran Ronald Engberson says alcoholism had made it hard to keep a job and an apartment. His new apartment has few possessions, but he is clean and sober.
So if a vet loses a job today, misses the rent and gets evicted in New Orleans, the city can get him or her housed within a month. Haley says it's often faster; they got Marine Corps veteran Ronald Engberson housed in one day.
A Volunteers of America caseworker, DaVaughn Phillips, met Engberson under the expressway and started asking him questions from a survey. When he heard Engberson's name, he looked down at a list on his clipboard.
"Mr. Engberson, we've been looking for you!" Phillips said. "When you said Ronald Engberson, I'm almost about to get up and shout!"

Nonprofits, the New Orleans VA and the mayor's office now coordinate to keep one constantly updated list of homeless veterans. Because Engberson was on the list, his military record had already been confirmed, and Phillips could get him into an apartment.
The next morning Phillips met Engberson by the expressway overpass and took him to a modest, clean apartment. First thing Engberson did was shave off his ragged beard.
"Last night I was under the bridge," Engberson said. "I'm thankful I'm inside. I have AC, don't have to deal with the rain, the lightning, people walking up on you all the time."
New Orleans went from 470 homeless vets in 2011 to functional zero today, using what are now considered best practices such as the master list and powered by a huge cash injection from Washington.
Nationwide, spending on homeless vets is up 300% since President Obama took office, hitting near $1.5 billion last year. That tracks with a reduction in homeless vets by about a third.
"We've been able to house more vets in the last five years than at any point in our history ... 30-plus years," Vince Kane, special assistant to the VA secretary, says of the agency's housing programs. "In the past, both inside and outside of VA, we were focused on models more about managing homeless than on ending homelessness," Kane says.
Part of that shift is to embrace a philosophy called "housing first."
"It's about getting guys in housing first and then treating whatever ails them afterwards," says Kevin Kincey, who does outreach for the group U.S. Vets in Los Angeles.
"Back in 2005, to come into a program ... you needed to be sober," Kincey says. "Now once you get in housing, if you need substance abuse treatment, mental health treatment, they'll wrap that around you."
Kincey says he's seen housing-first programs arrive just recently in Los Angeles — which VA officials acknowledge is lagging behind many other cities in the race toward the goal.
LA has the most homeless vets in the country. It also has a housing shortage that makes it hard to find places even with the funding available. And there were other problems the Los Angeles VA was embroiled in a lawsuit about misuse of resources. Kane was sent this year from headquarters to get the Los Angeles VA back on track.
Still, LA would need to house 3,000 more homeless vets by the end of the year to reach zero, and no one expects it to happen on schedule. Angelenos say it's not fair to compare the scale of their homeless problem to smaller cities like Houston or New Orleans.
"They've all done great work, but no one has done as much as Los Angeles has done in total volume," says Greg Spiegel, who advises the mayor of Los Angeles on homelessness.
For perspective, New Orleans housed 227 vets last year to reach zero. Los Angeles housed about that many last month and the month before that. LA has found homes for about 4,000 veterans since January 2014. But Spiegel says as fast as they can house them, about 7 more veterans become homeless every day in LA.
"That inflow of vets becoming homeless is so big, it essentially neutralized the incredible progress we made. That had never been done before and is more than anywhere else in the country," Spiegel says.
Many of the vets becoming newly homeless are from recent wars, raising fears of another generation of combat vets winding up spending a life on the streets.
"I don't want to see these guys homeless 40 years from now," says Jim Zenner, who runs the Hollywood Veterans Center, a barracks-style halfway house for veterans of Iraq & Afghanistan.
Zenner moved to LA when he got back from Iraq in 2008 and started pursuing a master's degree in social work at University of Southern California. The war still had a grip on him, though even the LA freeway reminded him of routes he had driven in Iraq. Anger and depression put him on edge. At home with his wife and kids, he'd yell so loud the neighbors would call the cops.
"The fourth time the police ... basically told me that if one of us don't leave the house, then they're going to take our kids. So I packed my stuff, slept in the car that night and then got a hotel room, took my oldest son, and we stayed there for four days," he says.
After that, he had nowhere to go. He and his wife were both students. They were living off loans and GI bill money not enough to pay two rents in Los Angeles.
He went to the VA for help, but none of the shelters at that time would take in a father and son. Then a place run by Volunteers of America did him a favor and bent the rules to house them both. He stayed seven months. Then they asked him for a favor.
"I did some volunteer work for them," Zenner says. "And in early 2010 they offered me a position to take an empty building and turn it into a readjustment facility for Iraq and Afghanistan veterans."
That facility looks a bit like one of the makeshift barracks troops made out of buildings in Iraq and Afghanistan right down to the free weights and boxing gear in the covered alley next to the building. There's a TV lounge and a group therapy room, too.
They try to get us to talk about it, but you know how vets are. We like to talk about it privately together. And that's the stuff that helps out the most," says Joe Scogan, who did two combat tours to Iraq.
After a divorce, he wound up living in his truck. He went to stay at a VA housing program before landing at the Hollywood Veterans Center this May.
"At the VA, I was there with some Vietnam vets, and they were great. But it really helps being with guys that you went through something with. They're different wars," Scogan says.
Zenner says his mission is to be flexible & fit treatment around school and job possibilities, even if it means bending the rules, like they did for him when he and his son had nowhere to stay.
He's got mixed feelings about the goal of ending homelessness.
"I don't think it's possible," says Zenner. "And the play-with-words like 'functional zero' and all that crap — I don't like to do that. Everybody knows in LA it's not going to end in 2015. [But] it's a good way to get people to work extra hard."
The deadline also has some worried.
"My fear is that someone will claim victory at the end of this year and funding will start going away," says Steve Peck, president of U.S. Vets.

He's already seeing it happen. This summer Peck planned to raise funds for a homeless veterans' event in Houston. Then the city declared in June that it had reached "functional zero."
"It was only weeks after that we began making calls to our community partners to help us. We get donations from all over. And one of them actually said, 'Well, wait a minute, I thought we'd ended this.' "
Peck worries that once the deadline passes with the end of this year, the momentum in Washington will disappear, regardless of how many vets are still living on the street.
Homeless Veterans Problem?
Estimated number of homeless veterans
| | |
| --- | --- |
| United States | 49,933 |
| | |
| Alaska | 89 |
| Alabama | 542 |
| Arkansas | 361 |
| Arizona | 858 |
| California | 12,096 |
| Colorado | 753 |
| Connecticut | 295 |
| District of Columbia | 406 |
| Delaware | 93 |
| Florida | 4,552 |
| Georgia | 1,443 |
| Guam | 36 |
| Hawaii | 593 |
| Iowa | 202 |
| Idaho | 215 |
| Illinois | 1,234 |
| Indiana | 725 |
| Kansas | 393 |
| Kentucky | 600 |
| Louisiana | 437 |
| Massachusetts | 1,264 |
| Maryland | 654 |
| Maine | 152 |
| Michigan | 1,122 |
| Minnesota | 317 |
| Missouri | 652 |
| Mississippi | 279 |
| Montana | 256 |
| North Carolina | 1,164 |
| North Dakota | 151 |
| Nebraska | 241 |
| New Hampshire | 171 |
| New Jersey | 630 |
| New Mexico | 318 |
| Nevada | 1,369 |
| New York | 2,542 |
| Ohio | 1,236 |
| Oklahoma | 408 |
| Oregon | 1,292 |
| Pennsylvania | 1,411 |
| Puerto Rico | 87 |
| Rhode Island | 108 |
| South Carolina | 703 |
| South Dakota | 132 |
| Tennessee | 1,142 |
| Texas | 2,718 |
| Utah | 317 |
| Virginia | 620 |
| Virgin Islands | 32 |
| Vermont | 120 |
| Washington | 1,433 |
| Wisconsin | 520 |
| West Virginia | 333 |
| Wyoming | 116 |

Veterans' Health records lost in VA

A soldier at Ft Drum questioned Def Sec Ashton Carter about what he's doing to make sure service members are able to make a smooth, easy transition to civilian life. "The way I think about it is there's only one.

When former USMC Sgt Chris Morey went to the VA for excruciating back pain & migraines, doctors said they couldn't do anything for him because they had not received his deployment medical history from the military.

Sgt. Morey, who separated from the Marine Corps in 2007 after serving 4 years, was told by the Department of Defense that the VA would be sent a copy of his deployment history that included things like a concussion he'd suffered in an improvised explosive device blast during his 3rd tour in Iraq. But it never happened.

"I'm telling you I get headaches; I'm telling you my back is messed up," he told The Washington Times of his visit to the VA. "You're telling me it doesn't matter because it's not in this record."

Veterans advocates are urging the DOD & VA to collaborate better so electronic health records can simply be clicked and dragged from one system to another when a service member transitions to civilian life, eliminating problems like the ones faced by Sgt. Morey.

While the new secretaries of the Defense & Veterans Affairs departments have publicly said their priority is providing seamless customer service, advocates say they have seen little progress in solving the decade-old divide between the 2 bureaucracies.

Under the current system, troops are given a compact disc with PDF copies of their health records when they leave the military that they must bring to the VA. The PDFs are essentially just photos of records and can't be manipulated or updated with current health information.

John Stovall, national security director at The American Legion, said implementing a new system to make the transition of medical records easier for veterans should be "a top priority" for leadership.

"It's easy to see in terms of just bureaucratic infighting or protecting their turf, but, ultimately, it comes down to the positive outcomes for our veterans and service members. It's a very personal issue to them," he said.

Mr. Stovall stressed that in addition to increasing interoperability between Defense and VA medical records, it's also important for the military to use health records that can also be accessed by private doctors.

Sgt. Morey has stopped going to the VA because of "the time commitment that it takes to actually be that squeaky wheel" to get an appointment, but sees private doctors through his employer-provided health care plan. After a VA doctor never followed up on the results of X-rays taken of his back, he has been unable to even get a copy of the X-rays sent to his private doctor.

A soldier at Fort Drum questioned Defense Secretary Ashton Carter about what he's doing to make sure service members are able to make a smooth, easy transition to civilian life.

"The way I think about it is there's only one soldier. Why should they have to put up with 2 Cabinet departments, right?" Carter responded. "You guys shouldn't have to see all that. It should be seamless to you."

But that's easier said than done.

Both Mr. Carter, who became the leader of the Defense Department in January, and Bob McDonald, who took over the VA in August, have inherited an ages-old problem that has haunted their predecessors: how to restructure their departments to better work with each other and provide veterans with a world-class health service that is transferable from one branch to another without the bureaucratic infighting for turf protection.

2 years ago, the Senate & House Veterans' Affairs committees sent letters to then-Secretary of Defense Chuck Hagel calling for the Pentagon a VA to adhere to a plan to improve disability claims processing by speeding records transfers to the VA.

At the time, lawmakers were concerned the delay in transferring records slowed veterans' disability claims by as much as 175 days because it took that long for the VA to receive complete records from the Defense Department.

The 2013 plan required the Pentagon to hand over service treatment records to VA "immediately" and establish an electronic transfer capability for the records by the end of 2013. "Immediately" was translated into a PDF document handed to the veterans upon their release, and the establishment of transferable electronic records is still in progress.

Last year, the Pentagon issued a final request for bids for an $11 billion contract to replace its obsolete electronic health record system & improve data-sharing between it & the VA. However, both branches of the government seem to be moving down different modernization paths.

The Pentagon is working on its Defense Healthcare Management System Modernization program (DHMSM), and the VA is in the process of implementing the next generation of its Veterans Health Information Systems and Technology Architecture, known as VistA.

The DHMSM contract will be awarded in June. PricewaterhouseCoopers is among the bidders, along with IBM and a team consisting of Computer Sciences Corp., Hewlett Packard and Allscripts. Each bidder is working with a different electronic health records vendor. PricewaterhouseCoopers currently runs the VistA health record system.

Department of Defense aims for initial operational capability for the new system by next year.

In February, the Government Accountability Office (GAO) added the lack of interoperability between the Pentagon and VA health records to its list of "high risk" areas that flags government systems and programs that are particularly vulnerable to fraud, waste, abuse, mismanagement or transformation.

"The two departments have engaged in a series of initiatives intended to achieve electronic health record interoperability, but accomplishment of this goal has been continuously delayed and has yet to be realized," the GAO said in its report. "The ongoing lack of electronic health record interoperability limits VA clinicians' ability to readily access information from DOD records, potentially impeding their ability to make the most informed decisions on treatment options, and possibly putting veterans' health at risk."

The Pentagon is doing its best to give veterans the best experience possible, said spokeswoman Laura Seal.

The Defense Department "is sharply focused on supporting transitioning service members — this is our commitment to those who serve & their families," Ms. Seal said in an emailed statement. "Sharing healthcare resources and health information between DoD and VA continues to evolve. This support includes timely & accurate submission of personnel & health information to VA to determine eligibility for benefits and/or demonstrate service connection for disability payments."

Mr. McDonald told Congress earlier this year that the administration's $4.1 billion budget request for fiscal 2016 would make progress in efforts to more easily share health records with the DOD by "enhancing and modernizing VA's electronic health record, enhancing data security and achieving health data interoperability with the Department of Defense.

Walinda West, a VA spokeswoman, highlighted several initiatives the department is working on to better work with the Defense Department, including a joint committee to institutionalize sharing and collaboration, an agreement to share health care resources and a congressionally authorized fund to enhance collaboration from 2003.

Defense Department was not able to provide a comment.

Joe Davis, a spokesman for the Veterans of Foreign Wars, said that each of the new secretaries has had other issues to deal with since taking over their respective departments. "They inherited departments in different forms of crises," he said. "The VA, obviously, is still working hard to overcome its nationwide crisis in care and confidence. DOD is transitioning to a smaller force but with a growing list of requirements and threats, not the least of which is mandatory sequestration returning.

Benefits available for vets who served at Camp Lejeune

(This includes veterans who served on LeJeune & lived/off base for a period of 30 days or more.)
From the 1950s thru the 1980s, people living or working at Camp Lejeune, NC, were potentially exposed to drinking water contaminated with industrial solvents, benzene and other chemicals.

This chemical exposure may have led to health conditions.

15 health conditions qualify regarding the contaminates: esophageal cancer, breast cancer, kidney cancer, multiple myeloma, renal toxicity, female infertility, scleroderma, non-Hodgkin's lymphoma, lung cancer, bladder cancer, leukemia, myelodysplastic syndromes, hepatic steatosis, miscarriage or neurobehavioral effects. You may be eligible for VA health benefits if you served on active duty or were family members at Camp Lejeune for 30 days or more between Aug. 1, 1953 & Dec. 31, 1987.

If you are eligible:
• Veterans receive health care for qualifying health conditions at no cost at all.
• Family members receive reimbursement for out-of-pocket medical expenses incurred from treatment of qualifying health conditions.
Veterans need to gather documents showing they served on active duty at Camp Lejuene. They can use military orders or base housing records.

They then need to enroll in VA Health Care. Veterans already enrolled can contact their local VA health care facility at www.va.gov/directory/guide/ to sign up for the Camp Lejeune Program and receive VA care. If not yet enrolled, veterans can apply online at va.gov/healthbenefits/apply/, call toll-free 877-222-8387, or visit the nearest VA Office.
Family members need to gather documents to show their relationship to a veteran; they can use a marriage license or a birth certificate.

They also need to show that they served at Camp Lejeune for a period of 30 days. They need the military orders sending their veteran to Camp Lejeune. Then gather receipts for qualifying expenses. By law, VA may only compensate for eligible out-of-pocket expenses after family members have received payment from all other health plans. Family members may request reimbursement for expenses incurred on or after March 26, 2013, which is the date when Congress began to fund this program.

To apply for reimbursement, visit clfamilymembers.fsc.va.gov or call 866-372-1144.
This information is from the U.S. Department of Veterans Affairs, March 2015.
For more information, call Brenda Stormer at the VA Office at 724-465-3815.
VA officials suspended after audit uncovered misconduct

2 senior officials at the Department of Veterans Affairs were suspended after an audit found they charged subordinates money to attend a work-related party that featured psychic readings.

In a notice to Congress, the VA said it had temporarily suspended Lucy Filipov, the assistant director of the Philadelphia regional office & Gary Hodge, who heads the Pension Management Center. Both employees will remain on the VA payroll pending an internal review to determine disciplinary action.

The VA said neither employee would be available for comment. Phone messages left Monday at Hodge's Philadelphia home and Filipov's residence in southern New Jersey were not immediately returned.

The department said it took allegations by the VA inspector general "seriously" following the audit released last Thursday in response to a Freedom of Information Act request by The Associated Press. That audit faulted Filipov for misusing her position and referred the matter to the Justice Department, which declined to take criminal action in favor of administrative discipline by the VA.

The audit found Filipov hosted a party where employees were charged $30 or more to attend, specifically for the purpose of having fortunes told by Hodge's wife. It found employees "were generally not enamored of the psychic experience," with one employee describing the payment as a "donation."

The IG said Hodge acted improperly because he did not disclose his wife's income on mandatory disclosure forms. Her profits from that party had been deposited in a joint bank account and used by the couple to pay for a vacation last year.

In comments included in last week's report, Filipov said she considered the party a gathering of friends, rather than one involving subordinates. Hodge said his wife's business was separate from his work and didn't know what his wife's income was.

Rep. Mike Fitzpatrick, R-PA, on Monday applauded the VA's action, saying he hoped it was a sign the department will now hold officials strictly accountable for "reckless and harmful actions."

He said both whistleblower reports and IG reviews had found "a level of systemic mismanagement" at the VA that demanded staff changes.

The Philadelphia office has been under close scrutiny following an initial IG report released in April that documented widespread problems such as neglected mail, untimely responses to more than 31,000 veterans' inquiries and manipulation of dates to make old claims look new. Linda Halliday, the assistant inspector general, has suggested that Philadelphia's problems might be indicative of a wider VA problem.

The VA is already conducting a separate review of the Philadelphia office to determine punishment in response to that April audit and had temporarily reassigned Hodge to a Washington D.C. post. He has now been suspended from Washington duties
Vet Killed By Police Trying To Leave Hospital After Waiting 4 Hours

"This kneeing and stomping on his neck by the VA Police Department police officers caused the dissection of his carotid artery, that resulted in immediate (or very soon thereafter) blood clotting, which resulted in [his] suffering a stroke. Moreover, the brutalization of Jonathan Montano resulted in him suffering other serious physical injuries, and associated physical, mental and emotional pain, suffering and distress."

A doctor initially told the widow her husband's death was caused by a fall, but a conscience nurse informed her of the police brutality.

A veteran died of a stroke after Veterans Affairs police beat him because he refused to wait any longer for treatment at a VA hospital in California. Now his widow is suing the government over the brutality that led to his death.

Jonathan Montano had been at the Department of Veterans Affairs hospital in Loma Linda, Calif. for 4 hours with a shunt (a needle apparatus) in his arm, awaiting dialysis. Tired of biding his time, he decided to head to a different VA hospital in Long Beach, and asked his wife Norma to get the car. But instead of allowing the patient to leave with the shunt still in his arm so the Long Beach staff wouldn't have to insert a new one Loma Linda nurses called VA police, who beat him to keep him from leaving, Courthouse News Service reported, citing the lawsuit by Norma Montano.

"The summoned VA Police Department police officers then stopped Jonathan Montano from leaving the VA Hospital in Loma Linda, by tackling him to the floor, slamming his head on the floor, and kneeing and stomping on his neck, and otherwise brutalizing and restraining him," the lawsuit said.

"This kneeing and stomping on his neck by the VA Police Department police officers caused the dissection of his carotid artery, that resulted in immediate (or very soon thereafter) blood clotting, which resulted in him suffering a stroke. Moreover, the brutalization of Jonathan Montano resulted in him suffering other serious physical injuries, and associated physical, mental and emotional pain, suffering and distress."

Norma, who had been waiting in the car for her husband, went inside after he did not leave the hospital. There, she was told Jonathan had suffered a stroke and was in the emergency department. Upon arriving in the ER, a doctor told her Jonathan "had fallen down and suffered a stroke, an untrue statement," she says in the complaint.

But later on, a nurse pulled Norma aside and told her what had really happened: that police had thrown her husband to the ground, that hospital staff were lying to her and that it wasn't right what the VA cops had done, CNS reported.

The incident occurred on May 25, 2011, and Jonathan died of complications from the stroke two-and-a-half weeks later, on June 11. He was 65. The couple had been married for 44 years.

Norma and the couple's son and daughter are suing the U.S. in federal court. They are seeking punitive and other damages for wrongful death, false imprisonment, constitutional violations, negligence, loss of consortium and intentional infliction of emotional distress, CNS said.

The suit comes at the same time the VA is under fire for the so-called "Veterangate" scandal. Earlier in May, a Veterans Affairs (VA) employee alleged that at least 40 patients died waiting for an appointment at a VA hospital in Phoenix, Ariz. Several whistleblowers told reporters that, in an effort to salvage their own reputation, VA administrators mandated that thousands of patients' names be moved to an unofficial waiting list. If those veterans died, the whistleblowers claimed, the names would simply be removed from the list quietly.

An agency report linked 23 deaths in multiple states to delayed treatment. Congress is investigating the agency, and many politicians have called for VA Secretary Eric Shinseki's resignation. President Barack Obama defended Shinseki last Wednesday. He has also asked deputy chief of staff Rob Nabors to examine the allegations. An inspector general has also been assigned to look into the scandal.

Is the VA Going Broke Financially and Morally ?

I go to the VA 3 times a week because of my medical condition sometimes 4 times a week. I receive approximately $25.00 per visit in travel pay. Last month on September 29, 2014 I received my last travel payment in my bank account ? Why ? No one seems to be able inform myself and other veterans at the VA Hospital in Marion, Indiana. Currently they have not updated by travel account for the last 8 to 9 visits or about $200.00 in travel pay. When you attempt to contact the Patient Advocate they are never in their office, or in Fort Wayne in training or do not return their telephone calls. I thought about asking someone at the VA in Marion but after reading about the above 2 incidents and seeing several of the VA Police walking around with their ands on the weapons I decided I do not think I want to put myself and my spouse in a situation that could become dangerous for either one of us. Having once before experiencing the results of a non situation that the VA Police responded to. It is getting to the point that going to the VA is a stressful trip when it should be the exact opposite.

I realize that many veterans are stressed out and some even have PTSD problems. But from what I have seen and heard at Marion VA first hand the Hospital Administrator might want to send her officers to some sensitivity training. Veterans do not go to the VA Hospital because they want to, they go there because the want need to medically. The hospital staff, doctors, nurses, physical therapists & technicians and veteran contact individuals like Pay Clerks & Pharmacists are all great at Marion. And they go out of their way to assist the needs of the veterans. Going to the VA sure is not what it was before the scandal. Before the scandal in some ways was better. It almost seems as if the administrative personnel at the VA is trying to punish the veterans for getting caught doing things they were not suppose to have done in the first place.
Camp Lejeune Water Contamination Lawsuits

The federal government is trying to convince a federal court to dismiss lawsuits filed on behalf of former U.S. Marines who were allegedly sickened by polluted water while stationed at Camp Lejeune, NC. In several of the lawsuits, the government is claiming that the so-called Feres doctrine bars the Marines from suing the U.S. government.

From the mid-1957 to 1987 an estimated 1 million people at Camp Lejeune were exposed to water that was poisoned by benzene, trichloroethylene (TCE), tetrachloroethylene (PCE) & vinyl chloride, which the Department of the Navy eventually blamed on an off base dry cleaner. As we've reported in the past, many scientists have called the drinking water contamination at Camp Lejeune the worst in the nation's history. Lawsuits involving toxic water at Camp Lejeune have been consolidated in a multidistrict litigation & transferred to the U.S. District Court, N. District - GA. The lawsuits allege the U.S. government was negligent in disposing of the toxins that contaminated water supplies at Camp Lejeune.

According to a report the Justice Department has filed motions in the multidistrict litigation to have it dismissed. In one motion, the government maintains 3 of the complaints are barred by the Feres Doctrine, a 60-year-old Supreme Court decision which holds that service members may not sue under the Federal Torts Claims Act for injuries "arising out of or sustained incident to military service." Advocates for military personnel have long insisted that the Doctrine was meant to cover situations that occur during battle or in the course of armed forces activities. However, over the years, Courts have extended that restriction to medical care received stateside, and U.S. troops are prevented from suing the U.S. government if they are injured by a negligent doctor or other medical practitioner within the military healthcare system. Recently, the government has been trying to convince courts that the Feres also applies to the families of military men & women.

Advocates for military members long decried the expansion of the Feres Doctrine. For years, they've been lobbying Congress to amend the Federal Tort Claims Act to protect the legal rights of active duty military personnel & their families. Although there have been attempts to do this over the past 60 years, they've not gone anywhere. The most recent attempt came in 2009, Republican lawmakers balked because an amendment would allow malpractice cases to trial, something that runs counter to their goal of enacting tort reform.

The 2nd motion filed by the Justice Department claimed all 7 Camp Lejeune lawsuits currently pending in the multidistrict litigation should be dismissed, based on the so-called discretionary function exception to the Federal Tort Claims Act, which bars litigation based upon the performance or failure to perform a "discretionary function or duty" on the part of the government. The motion argues that because the Plaintiffs' cannot point to any statute that imposes duties upon the U.S. to provide safe water, such duties are "discretionary."

It's important to note that in both motions, the government concedes that the water contamination at Camp Lejeune was due, in part, to the military's disposal practices,

Richard E. Buckner USMC stationed at Camp LeJeune from October 1971 to May 1974

A Day At The VA - Friday July 11, 2014

Friday I went to the VA facility in Marion, Indiana to have a blood draw before I was to see my doctor next Friday. A rather regular procedure. The hematologist definitely knew her job. I did not even feel the needle. A pleasant experience overall. I was in and out in less than 10 minutes, then I went to the Eye Doctor at the facility to have my glasses fixed. The technician in the optical department stripped the screws in my glasses when she repaired them because she put the screws in the glasses upside down against the normal treading of the screw. Then I went down to my doctor's receptionist area to ask whey my pain medicine that was prescribed by my doctor (a non narcotic pain medicine called Gabapentin) who I seen once and now he is no longer my doctor because he decided not to renew his contract with the VA, had not been sent out in 10 days since I ordered it online. This is the 5th doctor I had been assigned in 1 year. The first quit before I even seen him, the 2nd was transferred to ND because of a personality problem with the Hospital Chief of Staff. The 3rd also quit. The 4th I seen once & he was an excellent doctor who I really liked & he and I had a very good respect for each other. And my wife like his professionalism also. Now I have doctor number 5 who incidentally is the same doctor who is the head of the other VA hospitals who was swamped with the 19 patients. So we can safely assume doctor number 6 is on his or her way soon.

I was then asked to sit out in the outer area & wait. The reason was that the 1 doctor covering 19 patients that afternoon, who was the head of several VA facilities was a bit overwhelmed at the moment. As I sit there I was asked by a male nurse how I was doing. I stated so far not so good, I then very calmly stated that I had seen absolutely no improvement of VA customer service since the scandal broke. He calmly nodded his head in the affirmative. I told him about my glasses and he smiled. I never raised my voice once or had I expressed any type of outward anger towards the nurse or anyone in the facility.

It was about then that 2 of the VA police entered the area & asked my why I was here. I calmly informed them that I was awaiting an appointment. They asked the male nurse "Is everything OK here" He said yes, then one of the policeman called on his radio to dispatch that the situation was OK so far. At that point I had enough and said calmly to the Nurse to inform the receptionist when he or she came out for me that I had left (after waiting over an hour) that they could send my medicine to my home. He said OK & said have a safe trip home. The policemen said "You need to calm down Sir" I then informed the Policeman that if anyone needed to calm down it was him and his young partner who constantly had his hand on his service weapon in his holster all the time he had been standing here.

I then walked out to my car with my wife and was followed outside until I reached my vehicle. I then departed the VA facility and as I looked into me rear view mirror I noticed the VA police car had followed me nearly to the gate leaving the facility. Nice to be treated like a terrorist at your local VA facility.

To make certain things clear, no I do not suffer from PTSD, no I do not take any psychotropic medications, my pain medicine which was for nerve pain (2 crushed vertebrates in my back and one leg damaged with only half a knee cap - left leg). No I have had no anger issues and no I have absolutely no criminal - felony or misdemeanor arrests regarding any anger issues. The nurse and I was simply having a nice conversation when Wyatt Erp and Doc Holiday decided to come up and play Bad Cop & No Clue Cop.

It is sad that the VA personnel have so a low morale issue after the scandal that they have to fabricate "incidents" to appear to justify whatever it is they attempt to justify. The Inspector Generals office of the VA warns that VA Whistleblowers - VA employees that are speaking out against the VA treating patients incorrectly, are now being harassed by other VA employees especially higher ranking VA employees. Perhaps added to this by the IG should be law abiding veterans themselves who are also harassed & treated without respect by VA Police.

It is a shame because my gripe is not with the doctors, nurses and medical technicians of the VA it is with the Administration and Higher Ups within the VA that wants to keep the VA in the intimidating and veteran abuse era that was so prevalent before, during and evidentially even post scandal era. The more the treat the veterans poorly and without the respect the more it comes down on them by congress and the senate. Will it be required that all GS-9 and above employees must be terminated from the jobs by the OPM, and others who can provide quality and compassionate medical services take their places before the entire problem is solved ? It appears we are going in this direction.

They Have Not Learned A Thing
June 17, 2014

A week ago I was contacted by our local Community & Family Services Organization to inform me that I was eligible to receive a Window Mounted Air Conditioner for my home since I did not have Central Air in my home. I was informed that all I needed was to have my doctor verify my current medical condition. I am a insulin dependent diabetic & I have 2 crushed vertebrates & half of a knee cap (left knee) - hypertension and high cholesterol. I told them I really appreciated their kind offer. I then contacted the VA in Marion, Indiana where I currently have my medical care taken care of. I am a retired U.S. Marine and have my health care needs are taken care of through the VA.

I informed them I need my doctor at the VA sign my paperwork & they said no problem go ahead and fax over the form & that they would have it signed & promptly faxed back to the Community Family Services office. That was a week ago, on June 18 the paper work was required or I would be taken off the list for the Air Conditioner.

Today I called the Community Family Services (June 17) & was informed that the form had not been received from the VA. They also told me that they had resent the form by fax to the VA & received a message that was a bit on the nasty side making reference that they had received multiple faxes regarding this matter. Only 2 were sent.

I then called the VA in Marion, Indiana. A total of 3 attempts to contact my doctor's office. And 2 attempts to the the Patient Advocate & the another attempt to the doctor's office. On the 1st attempt the number I was transferred to stated it was not in operation, on the 2nd attempt by a young lady that was laughing & when I asked if this was the VA she said "Yeah" then hung up. Then I called Congresswoman Brook's Office & spoke with a young man name Jack who basically told me "I do not know what to tell you" after I explained my problem. I then called Senator Coats office & spoke with a young lady. She listened to my story & then said I am going to put you on hold, after 10 minutes she stated she had left a voicemail with the VA in Marion, IN & she would follow up on this. I informed her that this was the 17th & this matter would basically self destruct on the 18th when the offer for the AC goes off the table.

I then informed her that if I did not hear anything by 4:00 PM June 17th my next step would be to take this to the public through various contacts & sources. Her comment to this is "That's not fair, your not giving us enough time to take care of this". My comment was that I gave the government 7 days to handle this matters & that I had to take charge now & take care of myself. She did not seem too happy with that comment.

I also contacted several VA governmental agencies in Washington, D.C. and was hung up on twice. I did not get loud, angry or disrespectful when attempting to convey my problem. I was informed by them that I had called the wrong agency and when I tried to explain why I had called them they simply hung up. So much for a compassionate VA.

I want to say I have nothing but the highest respect for the doctors and nurses and technicians of the VA and I have always received the absolute best in medical attention while I have utilized the VA. The problems we Veterans have is not with the medical personnel it is with the bureaucrats and political appointees within the organization.

It appears the VA has not learned a thing from they scandal & resignation of their director & senior administrators. It is the same old MO don't worry about the Vet, do as little as possible & this time it was not putting a Vet on a List it was taking one off one.

The problem with political appointees, bureaucrats and politicians and staffers is that for the most part they do what they want and they do not worry about it because for the most part no one ever finds out what they do or do not do. But not this time. This time you also know about their actions or better yet their lack of actions.

It is now 4:45 PM and no phone calls returned and no emails received. The only thing is I am keeping my promise here by posting this as I said I would at 3:30 PM today.

Follow Up June 18: It appears this website has caused a stir because this morning at 9:00 AM I received 4 phone calls. 2 from Congress 1 from the Public Affairs Office at Marion VA & another from Community & Family Services. It appears that the VA is concerned about their image. I would have rather gone through normal channels to solve a problem. But, as you can read above this was a situation that required immediate action. I would like to restate Community Family Services is a wonderful organization & did not deserve being treated like this by the VA for simply resending a request by fax. I would also like to state that I have absolutely no problem with the medical care I receive from the VA. My problem is with some (I underline some political appointees, bureaucrats, politicians & staffers) that only jump up & take notice when a vet is forced to take action to protect his benefits & health. What is sad is to think of the millions of veterans that do not have the resources & mental strength to act in their own behalf & have their rights, privileges & health needs go unfulfilled.

And the Hits Just Keep On Coming : June 18, 2014 1:30 PM

As of 1:25 PM things are getting really interesting now. It appears that the VA does not even know to turn their Fax machine on. They requested that Community & Family Services fax over the request yet another time (even though they complained when they faxed the request twice before) Now the request has been attempted to be resent yet another 1-2-3-4 & yes 5 more times. Why? Because the fax number that they were provided with by the Public Affairs official at the VA is not working. Great way to cause even further problems by providing a non-working fax number to an agency trying to help out veterans. So does anyone now wonder why we are losing it in Iraq & Afghanistan. Well at least there the government (ours) provides the opposition with weapons, stinger missiles, humvees & other assorted hardware... humm wonder if they left any air conditioners at that base that the Taliban would be kind enough to send me.

At 3:35 PM I finally received confirmation from Community Family Services that at 3:30 PM the VA finally faxed over the form. 25 minutes before the deadline on June 18, 2014 at 4:00 PM. However, even before that Community Family Services took it upon themselves to order the AC. Their representative even called me & apologized, for what reason I have no idea, they have been great, for the problems. As of 4:00 PM no word received from either the Senator's or Congressman's or VA to inform me about the situation. Which once again confirms my earlier statement regarding the total lack of respect given to vets. But thanks to organizations such as Community Family Services, I greatly appreciate their professionalism & service to veterans.

White House Review of VA Finds 'Corrosive Culture'

An interim report on the VA delivered to Obama found that the VA's medical system is hobbled by management with little accountability & a "corrosive culture" that has led to widespread personnel problems. A summary of the report by White House Deputy Chief of Staff Rob Nabors released today also said the 14-day standard set for scheduling appointments is "arbitrary, ill-defined and misunderstood" and may have motivated personnel at VA facilities to falsify records. The department must address "significant and chronic systemic failures" & restructure the VA, which oversees more than 1,700 facilities delivering health care to military veterans, it said. The department also needs to hire more doctors & other health care professionals, the report concludes.

Rep Miller, R-FL Chairman - House VA Committee issued statement:

"It appears the White House has finally come to terms with the serious & systemic VA health care problems we've been investigating and documenting for years. While it's extremely unfortunate Obama did not heed our warnings about the very real and very deadly problems within the VA health care system sooner, we stand ready to work with stakeholders inside and outside the administration to institute VA reforms that will improve services to America's veterans while bringing real accountability and efficiency to the department."

The White House released the report summary after Nabors delivered it to Obama during a meeting that also included acting VA Secretary Sloan Gibson. Obama asked Nabors to remain in his temporary role assisting the VA. Former VA Secretary Eric Shinseki stepped down May 30 amid a growing scandal over revelations of extended waits for veterans seeking medical appointments & falsification of records regarding those wait times. An internal VA audit of 731 veterans' medical facilities released June 9 found more than 120,000 veterans were either waiting for care longer than 90 days or hadn't received an appointment. The FBI's Phoenix office is conducting a criminal investigation of the delays.

Manipulated Records

An earlier review, before Shinseki resigned, found scheduling staff were told to manipulate appointments to cover up wait times at 64 % of VA facilities. As part of the effort to speed care to veterans, Nabors' report suggests convening a panel of health-care experts & industry leaders to develop a set of best practices. It also cautions against using performance measures, such as wait-time data, as a gauge of the quality of care. Congress is working on legislation that would authorize billions of dollars to shorten long wait times for veterans seeking medical care at VA facilities and to make it easier to fire employees at the agency. According to the Congressional Budget Office, the Senate version would cost as much as $35 billion over 10 years while the House version would double VA health spending and cost as much as $44 billion over 5 years. A House-Senate conference committee will resume talks on the measure next month when Congress returns to Washington. The VA has an influx of patients about half of the 1.9 million troops discharged after serving in Afghanistan or Iraq return to the U.S. in need of medical care, according to VA data. The department operates the U.S.'s largest integrated health system.

VA Audit Finds Thousands of Vets Waiting for Care

The U.S. Department of Veterans Affairs said on Monday that roughly 100,000 veterans have experienced long waits for healthcare appointments at VA facilities and more than three-quarters of locations had misreported waiting times. In an internal audit, the agency said 57,436 new veteran patients had been waiting 90 days or more for an appointment. The agency said it was abandoning a two-week scheduling goal after finding that it was "not attainable." "This data shows the extent of the systemic problems we face, problems that demand immediate actions," Sloan Gibson, acting Department of Veterans Affairs secretary, said Monday in a statement. "As of today, VA has contacted 50,000 veterans across the country to get them off of wait lists and into clinics." The audit examined 731 VA hospitals and large outpatient clinics and found long wait times across the country for patients seeking their first appointments with both primary care doctors and specialists. A 14-day target for waiting times was "not attainable," the auditors reported, because of growing demand for VA services and poor planning. The 2011 decision by senior VA officials setting that target, and then basing bonuses on meeting the target, was "an organizational leadership failure." The audit found that in some instances schedulers were instructed to enter different desired dates than the one requested by the veteran, thus masking waiting times. A separate inspector general's report this week found deep-seated problems in the veterans' sprawling healthcare system, which provides medical care to about 6.5 million veterans annually. "This report makes it clear that the only people benefiting from our current VA healthcare system are the bureaucrats who put their own bonuses over veterans' care," said Republican Sen. John Cornyn of Texas in a statement. "Now that we have further confirmation of the systemic nature of these problems, President Obama must direct the FBI to investigate the allegations of criminal misconduct." Medical care for the nation's 22.1 million veterans has become a top priority for Congress amid reports that the Veterans Health Administration, the country's largest integrated health system, hid excessive waits for veterans trying to see a doctor. Half of the 1.9 million troops discharged after serving in Iraq or Afghanistan have come back to the United States in need of medical care, VA data show. At least 18 veterans died while awaiting medical care in Phoenix, Gibson has said. House Veterans Affairs Committee Chairman Jeff Miller, a Florida Republican, has said there were as many as 40 deaths. Miller and other lawmakers have blamed VA performance goals for motivating hospital staff to falsify official waiting lists. The audit is the third in a series of reports in the past month into long wait times and falsified records at VA facilities nationwide. The controversy forced VA Secretary Eric Shinseki to resign May 30. Shinseki took the blame for what he decried as a "lack of integrity" in the sprawling system providing healthcare to the nation's military veterans. The audit, released Monday, said 13% of VA schedulers reported getting instructions from supervisors or others to falsify appointment dates in order to meet on-time performance goals. About 8% of schedulers said they used alternatives to an official electronic waiting list, often under pressure to make waiting times appear more favorable. Here is a list of the facilities with the longest average waits as of May 15 for new patients seeking primary care, specialist care and mental healthcare, according to audit results released Monday.

New Patient Primary Care Longest Average Wait Time:

Honolulu, HI, 145 days;
VA Texas Valley Coastal Bend HCS, Harlingen, TX, 85 days;
Fayetteville, NC, 83 days;
Baltimore HCS, MD, 81 days;
Portland, OR, 80 days;
Columbia, SC, 77 days;
Central Alabama Veterans HCS, Montgomery, Ala., 75 days;
Providence, RI, 74 days;
Salt Lake City, UT, 73 days;
Richmond, VA, 73 days.
New Patient Specialist Care Average Wait Time:

VA Texas Valley Coastal Bend HCS, Harlingen, TX, 145 days
El Paso, TX, 90 days
White City, OR, 88 days
Clarksburg, WV, 86 days
St. Louis, Mo., 86 days
Middle Tennessee HCS, Nashville, TN, 71 days
Durham, NC, 69 days
Hampton, VA, 68 days
Mountain Home, TN, 67 days
VA Central Western Massachusetts HCS, Leeds, MA., 67 days.

New Patient Mental Healthcare Average Wait Time:

Durham, NC, 104 days
Clarksburg, WV, 96 days
Amarillo, TX, 61 days
El Paso, TX, 60 days
Erie, PA, 57 days
Central Alabama Veterans HCS, Montgomery, AL, 57 days
White City, OR, 57 days
VA Texas Valley Coastal Bend HCS, Harlingen, TX, 55 days
Hampton, VA, 54 days
Dallas, TX, 50 days
Tricare for Life Cuts Discounts for 400K Retirees

Starting this spring, more than 400,000 military retirees and senior dependents in the Tricare for Life program will owe the full amount for certain prescription refills if they use a retail pharmacy rather than a military pharmacy or a mail service. The change, part of a pilot program created by Congress, is meant to help control the cost of military health care and in its first year, is expected to cut $120 million from the $3.3 billion that the U.S. Department of Defense pays annually for Tricare For Life pharmacy needs. The government insurance serves about 2 million military retirees and their dependents over 65, supplementing Medicare. Tricare for Life accounts for nearly half of the $7.1 billion that the Defense Department spends each year on its pharmacy program. The pilot includes more than 400 medications mostly brand-name for chronic conditions, such as high blood pressure, diabetes and asthma. Prescriptions for pain relievers, antibiotics and other medicines for acute conditions aren't affected. With the program, members can fill eligible prescriptions three times at a retail outlet, usually a 30-day supply for a $17 copayment. Then, if they don't switch, they're responsible for the drug's entire cost for subsequent refills, charges that quickly could climb into hundreds of dollars. If they do switch, they'll owe $13 for each 90-day supply through the Express Scripts mail service or nothing when they use a base pharmacy. After a year, members can opt out of the pilot and return to paying $17 for a 30-day supply for their retail refills. 9 out of 10 people who switch to the home delivery program decide to stick with it, according to Tricare. Tricare for Life will grant waivers on a case-by-case basis due to "personal need or hardship, emergency, or other special circumstance." Beyond savings and convenience, Tricare officials said the move to mail delivery can help patients adhere more closely to their drug regimens by requiring less effort to get their prescriptions refilled. That compliance can keep patients healthier, an obvious plus for them. It also can save insurance plans the expense of hospitalizations or other medical care, said health economics consultant M. Christopher Roebuck. But brick-and-mortar pharmacies say it takes more than access to ensure that patients take their medicines correctly. "A lot of people, they have medications that they just don't take," said John Norton, a spokesman for the National Community Pharmacists Association. "Or they have medication and they start to feel better, and they don't take it to its conclusion." Some, including members of the US House of Representatives have expressed concern about over-reliance on mail delivery for pharmaceuticals. In a March 31 letter to the Pentagon, nine congressmen, including NC (R) Walter Jones, stressed the value of in-person counseling from community pharmacists. Though the pilot program offers around-the-clock phone access to pharmacists, they said that might not be enough. "We urge Tricare to allow patients who prefer to utilize their local community pharmacist as opposed to a telephone hotline to do so," they wrote. Tricare for Life members in South Hampton Roads offered mixed opinions about the pharmaceutical mail service. Jerry Walton, 69, said he hadn't wanted to switch, and he remains apprehensive about the potential impact of inclement weather. "A 100 degree day, what's the temperature in a metallic mailbox and what's the status of the drugs after eight hours in that?" the Virginia Beach resident said. "Maybe they're fine, maybe not, maybe it depends on the drug." Doris Plock tried mail delivery last year after surgery made it difficult for her to get around. She was surprised to discover a new $15 charge for insulin she'd been getting for free and unhappy that her doctor was required to undergo a complicated verification process for a medicine she'd been taking for years. After she recovered, she abandoned the mail order program for the military pharmacy at Sewells Point Branch Medical Clinic. "If something like that happened again, I guess I would have to go back to it," Plock, 69, of Virginia Beach, said, "not that I would want to, but I would have to."

Chuck LeGeyt feels differently.

In three years using Tricare's mail order program, he experienced just one hiccup a delayed delivery during last winter's snows. "I couldn't even tell you how to improve it," said LeGeyt, 66, of Virginia Beach. "It's unbelievable.
---
US military suicide rate higher than believed: Pentagon

Rates of suicide in the US military were worse during the war years than what the Pentagon previously reported. The suicide rate in the United States military was worse during the war years than previously reported by the Defense Department, according to new calculations.
New arithmetic released by Pentagon officials on Friday shows that during the fighting in Iraq and Afghanistan, the true suicide rate across the US military was actually up to 1% or more higher than what was being reported. Defense officials said the problem with the old, now-abandoned calculation, was that it relied partly on an estimated figure in determining the suicide rate rather than using precise numbers. "It's jaw-dropping that the Pentagon would use this kind of crass calculation to measure the impact of the suicide epidemic within their ranks," Senator Patty Murray, a senior member of the Veterans Affairs Committee, said. "It took us time and effort to sit down and really just kind of figure out a better way to do the math," said Jacqueline Garrick, director of the Defense Suicide Prevention Office. Since 2003, suicides among active-duty members of the military and veterans has soared, increasing to record levels every year. For full-time troops across the US military, the suicide rate stood at 22.7 per 100,000 in 2012 and fell to 19.1 per 100,000 last year, according to the Pentagon.

Among full-time soldiers in the Army, the suicide rate soared to 29.7 deaths per 100,000 in 2012, well above a 25.1-per-100,000 rate for civilians of a similar age group during 2010, the latest year available. Among male soldiers, the rate was 31.8 per 100,000. There were a record 164 soldier-suicides that year.Earlier this month, US military officials said suicides among US special operations forces, including elite Navy SEALs and Army Rangers, are at record levels.
---

Poorly Treated Wounded Warrior – In His Own Words

We hear of so many instances where our Veterans Administration drops the ball so frequently, but here we see an example that it is not just them. It appears to be a problem that pervades all branches of our armed forces. Our wounded warriors are not all treated equally it appears, nor are they all treated properly. Is this the way we treat our Wounded Warriors? This needs to change and now! This is a US Marine who was poorly treated after he was wounded in Afghanistan. In 2010 Matthew William McElhinney's platoon was ambushed in Marjah. During which he was shot in the back. After a vicious firefight, and the efforts of his fellow Marines and corpsmen, he was stabilized and med-evaced to Camp Bastion, where he had life-saving surgeries. He was transported to Germany, then to a hospital in Bethesda, MD, where he had more surgeries and then given a month of convalescent leave at his home in Vernon. When he returned to base, he was placed in the "remain behind element" of his unit, consisting of 20 or so Marines who had either returned from deployment or hadn't deployed for one reason or another. No one had any idea what to do with him as far as doctors or administration on Camp Lejeune. He assumed he would be placed in Wounded Warrior Battalion, which is set up to care for Marines as they adjust to their new disabilities and enter a new phase in their lives, then have an expedited medical out-processing. He was incredibly wrong. He soon realized there was no one to lead him to the next step, so he took it upon myself to make appointments to see the regimental medical officer (since his battalion medical officer was in Afghanistan for the duration of our deployment). He eventually had several appointments for post-operative check ups but when he asked for a doctor's assistance with getting into WWB, no one had any idea how to do it. After months of no intel, a case manager informed him that only my battalion medical officer could recommend him for WWB. This was a problem because he was still in Afghanistan dealing with the horde of wounded Marines and sailors operation Moshtarok produced. It became clear that he was stuck until they returned stateside. He waited 5 months, watching as the stateside portion of our unit filled with wounded Marines in the same limbo he was in. Together they pooled their intel and resources because they realized no one else was going to help them. The WWB didn't even know they existed. He spent those months in limbo following leads about obscure medical administrators that could possibly help as if he were hunting some elusive mythical creatures. Eventually his medical officer returned stateside and started his paperwork to enter the WWB and place him on a medical board to be evaluated and eventually medically retired from the USMC. This was the beginning of an absolute disaster that almost ruined his life. He started his med board and was told it could take two years to be medically separated from the Marine Corps. But what other option did he have? He went to all the VA appointments, and awaited placement into WWB. But that was denied because it's impossible for anyone on a medical board to be accepted. His battalion & regimental medical officers along with his chain of command did everything in their power to find a loophole to no avail. His only option was to sit in my unit and wait for my medical board to process. This may not sound all that bad but infantry units are well oiled machines with no place for the wounded; why would they be? That's what wounded warriors is for. There were constant conflicts with getting anything done for a wounded Marine because training and mission readiness take obvious priority over paperwork. He spent the next year in this endless loop of trying to expedite my medical board dealing with the most incompetent people he ever met. He had people dodge phone calls or tell him bald-faced lies. He finally contacted his congressman. His inquiry led to the discovery that his paperwork had been stuffed into a filing cabinet and no one had any intentions of doing anything. The congressional inquiry restarted the process and he resubmitted my paperwork. After over 12 month of waiting, his medical board findings came back and the the USMC intention was to separate him with no medical care and a VA disability rating of 30%. He had a bullet hit him in the small of his back, go through his pelvis & then get pulled out of his abdomen. At 20 years old he made peace with God on a helicopter ride to Camp Bastion & again on a plane to Germany. He hobbled with a cane for almost a year & had to have back injections every 6 weeks just to walk & the possibility of getting a decent job was slim. After all this these people decided he was unworthy of even medical assistance after they kicked him out the door.

So of course McElhinney appealed and after 4 months he eventually got his disability ratings bumped up to 40%. He took a bullet for this country and these people repaid him by flushing 2 years of his life down the drain. He's crippled; his life's in a shambles. He was afforded none of the opportunities that WWB Marines receive. These are the ugly truths about the inner workings of WWB and he's angry. When you think of Wounded Warrior Battalion, you think of selfless young men wounded horribly in combat brought there to transition into the rest of their lives. But in reality most people in WWB don't even have Purple Hearts; a lot have never even seen combat. There are Marines who, through some perverse loophole, found a way to enter WWB without being wounded in combat! There are people there injured in motorcycle crashes, DWI accidents or because they have some vague chronic illness. All the while Marines wounded in combat are turned away. With all the corruption, It is a wonder how it hasn't been dissolved. McElhinney doesn't know if sharing this will accomplish anything, but he is the kind of person who stands up for what's right. He doesn't care if any of this has an impact on his life, but his friends are trapped in this endless hell while the USMC does nothing.

Next time you think your "Screwed" by Congress Remember This

The United States Congress is the bicameral legislature of the federal government of the United States consisting of 2 houses: the House of Representatives & Senate. Congress meets in the Capitol in Washington, D.C. Both representatives & senators are chosen through direct election. Members are affiliated to the Republican Party or to the Democratic Party, and only rarely to a 3rd-party or as independents. Congress has 535 voting members: 435 Representatives and 100 Senators. The members of the House of Representatives serve 2-year terms representing the people of a district. Congressional districts are apportioned to states by population using the U.S. Census results, provided that each state has at least one congressperson. Each state regardless of population has exactly 2 senators; at present there are 100 senators representing the 50 states. Each senator serves a 6-year term, with terms staggered, so every 2 years approximately 1/3 of the Senate is up for election. Each staggered group of 1/3rd of the senators are called 'classes'. No state of the United States has 2 senators from the same class.

Remember Bill (Laws) are developed in the House & are then passed on to the Senate for Ratification & then sent to the President for signature or veto. Also remember that the "President" of the Senate is the VP (Joseph Biden-D), with the power to cast tie-breaking votes

Who are the "extremists" and the "terrorists" that the U.S. military should be concerned about? For years, we were told that the "terrorists" belong to an organization known as al-Qaeda in the Middle East and other radical jihadist groups that are affiliated with them. But now that has all totally changed. We are discovering that time after time U.S. military personnel are being taught that evangelical Christians are "extremists" that belong to "domestic hate group" and that they are potential terrorists that could use violence at any time. This vilification of Christians started about the time that Barack Obama was elected and it has greatly accelerated over the past couple of years. Stunned Christian service members can hardly believe what they are hearing in some of these training sessions. They are being told that they cannot be affiliated with any of these "hate groups" and that anyone found to be supporting such groups could be disciplined under the UCMJ. The U.S. military later publicly disavows many of these training sessions when they are revealed to the public, but the demonization of Christians has not stopped. In fact, it appears to be getting more frequent. The following are 8 examples of the U.S. military being taught to treat Christians as extremists and potential terrorists…
---

From The Truth Wins:
#1 Soldiers at Ft. Hood were instructed that evangelical Christians are a "threat to this nation" Soldiers attending pre-deployment briefings at Ft Hood say they were told evangelical Christians & members of the Tea Party were a threat to the nation & any soldier donating to those groups would be punished under the UCMJ.

A soldier who attended a briefing stated a counter-intelligence agent in charge of the meeting spent nearly a half hour discussing how evangelical Christians and groups like the American Family Association were "tearing the country apart."

#2 During a recent U.S. Army briefing, the American Family Association was identified as a "domestic hate group" Several dozen U.S. Army active duty & reserve troops were told the American Family Association, a well-respected Christian ministry, should be classified as a domestic hate group because the group advocates for traditional family values. The briefing was held at Camp Shelby, MS and listed the AFA alongside domestic hate groups like the Ku Klux Klan, Neo-Nazis, the Black Panthers & Nation of Islam.

#3 A battalion commander assigned to the 101st Airborne Division at Ft Campbell, KY sent out a mass email to those under his command last year that included the "Christian Right", the Family Research Council & Focus on the Family founder James Dobson under the heading of "Domestic Hate Groups".

#4 An unclassified guide for military leaders published in Aug 2011 identifies those that exhibit "extreme religious intolerance" as potentially violent radicals. If you claim your faith is the only true faith like Christians do, that put's you into this category.

#5 Earlier this year, the Pentagon issued a written statement to Fox News that stated that "religious proselytization is not permitted within the Department of Defense" and that "court martial's & non-judicial punishments are decided on a case-by-case basis".

#6 One of the top consultants that Barack Obama has brought in to the Pentagon to work on issues related to religion in the military, Mikey Weinstein, has described evangelical Christians as "human monsters" & "enemies of the U.S. Constitution".

#7 Weinstein teaches that when evangelical Christians shares their faith, it is equivalent of "spiritually raped by fundamentalist Christian religious predators".

#8 In April of last year, a U.S. Army training presentation specifically identified evangelical Christians as religious extremists. On a slide entitled "Religious Extremism", "Evangelical Christianity" was at the very top of a list of extremist religious groups that also included al-Qaeda, Hamas and the Ku Klux Klan.

And this is just the tip of the iceberg. Along with evangelical Christians, Tea Party activists, "conspiracy theorists", anti-abortion protesters and those concerned about a "New World Order" have also been identified as dangerous extremists in a whole host of official U.S. government documents. For a large number of examples of this phenomenon, please see my previous article entitled "72 Types Of Americans That Are Considered "Potential Terrorists" In Official Government Documents". And the frightening thing is that the federal government has actually been doing research into methods that change the way that people view the world. As I have written about previously, the government is actually developing technology that would enable it to brainwash people and change their religious beliefs. So who would the government do that to? They would do it to "extremists" and those that belong to "hate groups" of course. Once you are identified as a "terrorist", then that gives authorities legal permission to treat you just like they would treat members of al-Qaeda. That is why it is so important for evangelical Christians to stand up and denounce this kind of vilification. In Nazi Germany, they didn't just wake up one day and decide to start shipping Jews & other minorities off to prison camps. It all started with years of propaganda and demonization. And now a similar thing is happening in the U.S. We would have to be completely blind not to see what is happening right in front of our eyes.

"A nation can survive its fools, even the ambitious, but it cannot survive treason from within. An enemy at the gates is less formidable, for he is known and carries his banner openly, but the traitor moves against those within the gate freely. The traitor speaks in accents familiar to his victims, and wears their face and their arguments. He rots the soul of a nation, he works secretly and unknown in the night to undermine the pillars of the city, he infects the body politic so that it can no longer resist. A murderer is less to fear." Marcus Tullius Cicero
---
The U.S. Constitution
"I am constrained by a system our founders put in place."
Actual quote by Obama
THIS SITE IS BASED ON PRINCIPALS OF THE CONSTITUTION
Amendment I : Congress shall make no law respecting an establishment of religion, or prohibiting the free exercise thereof; or abridging the freedom of speech, or of the press; or the right of the people peaceably to assemble, and to petition the government for a redress of grievances.
Every year on Memorial Day & Veterans Day, Barack Obama & our other politicians make very nice speeches, but the truth about how they feel about us vets can be seen in how they are treated every single day. In the U.S. today, there are well over half a million veterans that have been waiting for at least 125 days to have their benefit claims processed. Many of them will ultimately have their claims sent back or denied just so a government employee somewhere can get a bigger bonus. Meanwhile many veterans have to wait more than half a year just to get an appointment at one of those facilities. Once you start looking into how this country really treats military veterans, it becomes easier to understand why 22 military veterans commit suicide in America every single day. Our vets have a higher rate of unemployment, a higher rate of poverty, a higher rate of homelessness, a higher rate of depression and a higher rate of divorce than the general population. It is a crying shame. One of the ways that any society is judged is by how it treats military veterans, and the truth is that America has failed miserably.
---
Hello Sir:

My name is Gina Gabriele and I served in the USAR in 1973-74. I live in Ft Wayne, area. I had 2 appointments in Indy, was reassured by Ft Wayne VA that travel pay was approved. When it was time to leave Indy, the lovelies at the travel pay window said I wasn't eligible. The Ft Wayne VA was closed and I was extremely angry and hysterical !!!!!!! Like you, I had to go beg for mercy in the ER to get a gas card. Fort Wayne Travel Pay (Jan, a male) apologized and gave me the travel pay in Ft Wayne. But, I am afraid to go back to Indy and get treated like that again. Dan Stauffer gave me your name. He also told me someone in Ft Wayne screwed up my approval papers. I don't quite understand that.

Just thought Id share with you. I assume you were a Col? I SALUTE you!

Gina Gabriele RN (jobless also)

No jobs in NE Indiana. I have no money, no nothing, point of despair. I had a very good interview at Parkview Hospital but they seem to drag their feet. I'm okay until the end of the month, then the electric & house payment is due. Do you know anyone that helps vets out with this situation? I don't qualify for unemployment, & I refuse to be disabled. I want to work.

Thanks, Sir!
Gina Gabriele
August 24, 2011
---
Below is a email I received regarding VA Travel Pay problems at the Indianapolis VA Hospital. Is this how veterans are to be treated? Obama said that Veterans were to be honored & respected. Talk is cheap.
Honorable Mr. Mike Pence,

On Aug 22, 2011 I traveled from Dunkirk, IN to Indianapolis, IN for the purpose of a MRI at the VA Hospital Indianapolis. After receiving the MRI I then went to travel to pick up my travel pay. I was informed that the computers were down and that no pay could be processed. I informed them that I had traveled 86 miles one way and that I was a little short on funds as my check would be in my account the next day.

They informed me that there was nothing they could do. They informed me that I could go to Social Services in the hospital & perhaps they could help. I asked the social worker & was told that she would give me a $10 Gas Card but I would forfeit the remainder of my travel pay.

That would amount to a loss of approximately $65 as my travel pay to Indianapolis & back would be approximately $75 for the total 172 miles traveled. I informed the VA social services that was unacceptable. Sir, as a 20 year retiree of the U.S. Military that is one of my benefits. Just as you in Congress also have your benefits they should not be used as a "Let's Make A Deal" by the social services part of the VA.

I was informed that I would receive my travel pay in the mail in about 4 weeks. I usually utilize the Marion IN VA Facility for my medical needs which include Diabetes, a compression fracture of my lower back, knee and leg injury. In the 16 years that I have utilized the VA Health Care I have always been treated with respect & a high degree of professionalism. The personnel at the Marion & Ft Wayne Facilities & the CBOC in Muncie, IN are true professionals.

I find it completely unprofessional & verging on criminal that I be offered assistance for a benefit I earned by serving my country for 20 years by asking me to give up my benefit in lieu of a $10.00 Gas Card. I will state that the medical services provided to me while at the VA in Indianapolis were excellent as were the medical personnel that I encountered. While I was receiving the MRI my wife was asked by the Deputy Director of the VA Facility there in Indianapolis how we were being treated.

At that time it was perfect and my wife stated that. I realize you are a very busy individual and I realize that this is a small matter. But as a constituent, and voter (for you I might add) I would appreciate it if you would look into this matter so another veteran is not subjected to this type of treatment.

Respectfully yours,
Richard E. Buckner
---
Post Note: Received a phone call from Indianapolis VA Travel Section. After a lengthy conversation with their main Travel Section Representative I was informed that I had already received a "Gas Card" for my travel pay back home. Also it was questioned why I had contacted a Congressman about this matter. It appears that Travel was more concerned with a Congressional Investigation than they are doing their own jobs. However, no card was issued or wanted. As I and my wife were standing there next to the Travel Section Pay Window talking with another veteran from Vincennes, IN in the same situation, a young Hispanic woman came up to us and handed both myself and the other veteran $20.00 each and said please accept this. We both stated that we could not do this but she insisted and said. This is my way to thank you for defending our freedoms. I asked her how we could send the money back to her. She said "Just pay it forward to another veteran in need".

On a good note after talking with the Deputy Director of VA Hospital who was extremely helpful & a true professional & 2 Patient Advocates who were equally professional & helpful the problem quickly was taken care of. The check is being mailed & everything is like it should be. It is a shame you have to assert yourself to receive the benefits you earned. And to the young lady who helped my wife & I return home, I did.
---
Day At The VA - Richard E. Buckner - Veterans United

His name is David, he is a military veteran like his father. His father was a POW in Vietmam and he was a U.S. Army Special Forces soldier in Iraq who was wounded and a recipient of the Purple Heart. His day started when he left Van Buren to visit the Marion VA facility in Marion. He was instructed to pick up medicine by the VA.

But when he visited the Pharmacy he was informed that the medicine he was instructed to pick up would not be released for another 5 days ? Frustrated David asked the Pharmacist to contact his Doctor at the VA there in Marion and clarify the problem. He was informed that they could not do that and he would have to go up several stories and talk with the doctor himself. David explained that he had an injured foot but the Pharmacist insisted he could not help him.

When David asked if there was a Patient Advocate he was informed there was not. This is when I entered the picture. Knowing that it is required by law for a Patient Advocate to be assigned to each facility I informed him that this was not the truth. I explained to him that the position was vacant for nearly 8 months and the position was manned in a rotational order. I told him to check at the front administration desk and that the Advocate if he or she was in was across from the administration desk.

David thanked me & proceeded to go to the desk. I waited several minutes & my name was called & I picked up my medicine. My wife & I then proceeded to leave when we came upon David standing next to the advocate's cubby hole area across from the Admin Office. I asked him if he was being helped & he informed me that he was waiting for someone to assist him. Not being in any particular hurry I decided to wait with him. As we were standing there talking with David an elderly vet accidentally spilled a Orange Soda.

We then informed the VA employee working at the desk that there was a spill in front of their window and that perhaps it should be cleaned up to prevent an accident from someone slipping on it. After 2 more attempts to have someone clean up the mess my wife decided that since 10 minutes had gone by perhaps it would be just as easy to clean it up herself. The VA Administrative Workers action to this was not even a thank you. All this time David, myself and another VA employee was discussing David's problem. The VA employee named Chad was extremely polite & helpful & departed to make arrangements for David to get his medicine. While he was away David and I spoke about other problems he had lately at the facility. Several weeks earlier David asked about the Means Test and how much it was for veterans in his area.

The Means Test is a Financial Chart that shows exactly how much to the dollar a veteran can make without going over a mandated amount to receive free or Co-Pay assistance for medical services and medicine. This particular VA employee who David had spoke with informed him that according to an order given her by her supervisor that this information was not to be given out. I found this puzzling since that information did not even require a Freedom of Information Request since it was posting in VA Booklets & Manuals and was on the Internet. I asked David if he asked her why she was not able to give out the information. His answer floored me. It seems she was informed by her supervisor that and I quote "Veterans are thieves & are crooked and conniving and that they would use the information to circumvent the paying for services."

David requested to speak with her supervisor and was directed to another VA Supervisor who asked David in a sarcastic tone "What do you want a Cash Settlement? That's what you want cash, right?" David was completely aghast and asked to speak with her supervisor. The next meeting was between David & a VA Employee when David happened to mention that his father had been a POW and his was an Army Special Forces soldier who had received a Purple Heart after being blown out of a tank and received injuries. The comment made by this supervisor was completely unbelievable. His comment was "Yes, business is good" I then left David & remembered I needed to make an appointment with my VA Health Care Physician.

My wife & I went back up several floors and patiently waited for over 10 min while the VA Reps behind the counter talked with her bank regarding her mobile home. It seems she was not clear about some papers she signed & wanted clarification. From the conversation it sounded like she was in a hurry to get it cleared up. When she finally got off the phone I asked her to see when I could make an appointment as I had received a Reminder Card to make an appointment. She informed me that I had to go next door office. My wife and I then left her counter and walked to the next office only to find it locked and vacant. It appears that the VA Supervisors are out of touch with reality much like their political leaders who make the policies.


Below is a email received regarding Travel Pay problems at the Indianapolis VA Hospital. Is this how veterans are treated? Obama said Veterans were to be honored & respected. Talk is cheap.

Projections of Vet Population
US, PR, VI, Guam, & Foreign April 1, 2000-Sept 30, 2015

(Number of Veterans in Thousands)

CURRENTLY THERE ARE OVER 27 MILLION VETS

G=Gulf - V=Vietnam - K=Korea - WW II - Gulf War 2 & 3
Census (5)
Projections
4/1/00
9/30/06
9/30/07
9/30/08
9/30/09
9/30/10
9/30/15
All_Vets_(1)
26,745
23,977
23,532
23,071
22,606
22,148
19,988
Wartime Vets (1)
20,100
17,835
17,484
17,110
16,714
16,302
14,074
Gulf (2) (3)
3,065
4,647
4,877
5,076
5,242
5,379
5,671
Gulf Only
2,733
4,297
4,531
4,733
4,902
5,043
5,359
Gulf, Vietnam Only
325
343
341
338
335
331
308
Golf, Vietnam, Korean
7
6
5
5
5
5
3
Gulf, Vietnam, K, WWII
1
1
1
1
1
1
0
Vietnam (2)
8,477
7,956
7,849
7,736
7,616
7,487
6,714
Vietnam
7,705
7,287
7,203
7,112
7,015
6,910
6,254
Vietnam and Korean
277
221
210
200
189
178
120
Vietnam, Korean, WWII
163
99
90
81
72
63
29
Korean(2)
4,105
3,086
2,912
2,736
2,557
2,377
1,497
Korean
3,268
2,531
2,400
2,265
2,127
1,987
1,280
Korean, WWII
389
229
207
185
163
144
64
WWII (2)
5,786
3,151
2,795
2,458
2,143
1,850
750
WWII Only
5,233
2,822
2,498
2,192
1,907
1,642
657
Peacetime Vet (4)
6,646
6,142
6,048
5,961
5,891
5,846
5,915
Post Gulf War (3)
-
-
-
13
47
111
791
Between Gulf-Vietnam
3,497
3,448
3,437
3,426
3,413
3,399
3,308
Between Korea-Vietnam
2,903
2,538
2,467
2,391
2,311
2,227
1,753
Pre-Korean not WW II
245
156
143
132
120
110
62

Detail may not total or subtotal due to rounding
(1) Vets serving in more than 1 period are counted once in totals.
(2) Subtotals include some counted in other subtotals, they served in more than one period.
(3) For purpose of allocating vets to period of service, GW end Sept 30, 06 in these estimates & projections.
(4) Vets serving in war & peace are counted serving in wartime.
(5) These data differ slightly from published census data because they include 17 year-old vets & vets in foreign countries, neither of which are included in the published census.
Last year data as of 4/1/2000 was a blend of rounded census & administrative data. This year ungrounded census data was relied on to the extent possible.
WEBMASTER: VA created Category 8 then put a Moratorium on it creating a No Benefit Class of 267,000 Veterans

STATE-BY-STATE IMPACT OF ENROLLMENT BAN

Number of vets in each state & territory who applied for VA-provided health care & who were refused enrollment in FY 2005 because of the VA's decision to bar access for Priority 8 vets.
| | | | |
| --- | --- | --- | --- |
| AL 5,004 | IA 4,762 | NE 1.991 | SC 5,964 |
| AK 578 | IN 5,700 | NV 2,111 | SD 1,201 |
| AK 5,835 | IL 8,944 | NH 1,434 | TN 6,165 |
| CA 17,378 | KS 2,878 | NJ 4,808 | UT 1,361 |
| CO 3.599 | LA 4,893 | NM 1,851 | VT 751 |
| CT 2,651 | ME 2,403 | NY 9,357 | VA 5,459 |
| DE 877 | MD 3,051 | NC 10,405 | WA 4,584 |
| D.C. 164 | MA 3,509 | ND 927 | WV 2,550 |
| FL 27,465 | MI 5,942 | OH 9,764 | WI 6,622 |
| GA 7,062 | MN 5,310 | OK 4,013 | WY 777 |
| Guam/PR/VI 1,059 | MS 4,308 | OR 4,162 | Unknown 793 |
| HI 710 | MO 5,552 | PA 13,262 | |
| ID 1,608 | MT 1,956 | RI 1,045 | TOTAL 263,257 |